Business Storage Solutions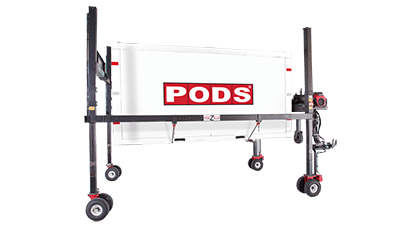 We Deliver
We deliver an empty PODS Container to your location, whenever and wherever you need it.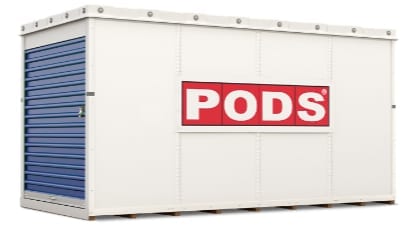 You Load or We Load
Load the PODS Container your way, in your own time; or we can load it for you - you choose!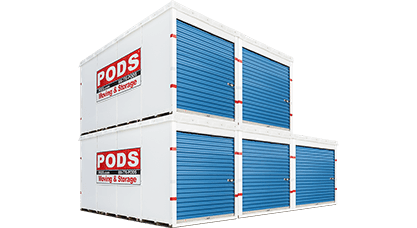 We Store
Keep your PODS Container at your location or we can store it in our secure Storage facility.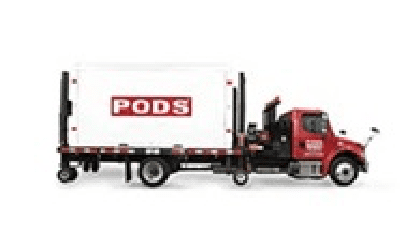 We Move
If needed, we can move your PODS Container locally, across town or even across the country.
Our helpful team will provide a solution that best suits the needs of your business. To date we have worked with some of the largest businesses in Manchester and the UK helping them with both on and off site storage. We provide both moving services and additional storage on-demand when required. If you need to talk to us – just give us a call on 0161 300 9712 or email [email protected] and one of the team will be in touch to discuss your business' moving or storage requirements in Manchester and beyond.
You can also reach us on Live Chat if you have any questions!
Rapid response storage
At PODS we know that unforeseen events can happen, and when they do you need a rapid response solution. We can often provide storage containers at less than 24 hours notice in an emergency situation. You may need to vacate your business premises or need a rapid response solution for a client. Whatever it is, PODS can help.
We already work with some of the biggest insurance companies in the UK offering bespoke on site and off site storage solutions. We work with Aviva, Legal and General, AXA and many others.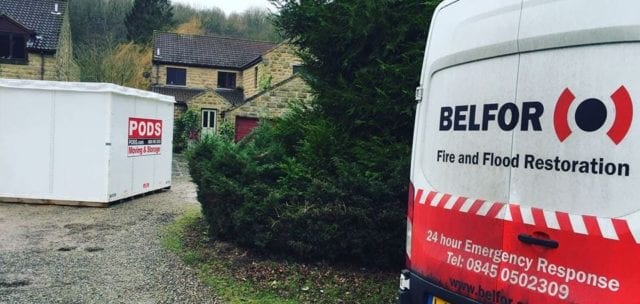 Flexible Commercial Storage
PODS offer flexibility unlike any other storage company. Our containers are delivered to your location where they can remain on site, be moved to a new location or be collected and stored off site at our secure storage warehouse.
PODS containers offer a bespoke logistics solution to your needs. All your commercial moving and storage needs rolled into one unique service.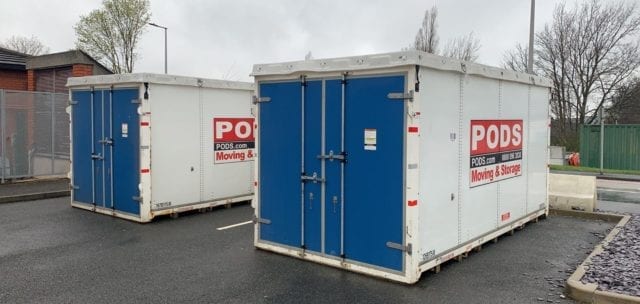 Secure warehouse storage
If you are moving business premises, have run out of space at your current location or simply need some extra storage space off site PODS provide secure storage at our local storage centre in Manchester.
We cover a wide area around the North West and you can see specific details on our locations page.
Business storage in Manchester has never been so easy with PODS.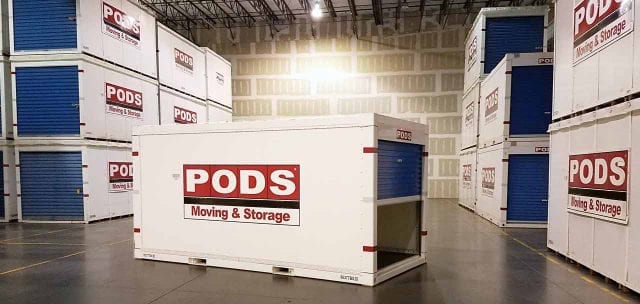 Our unique storage containers
PODS units are designed with the customer in mind to make moving and storing as easy as possible. We supply a range of storage sizes and PODS storage comes direct to your door. Our Containers are lowered down to ground level for loading and because they come to you you don't need to worry about hiring a van! They are secure and breathable with a polymer roof – designed to let in ambient natural light so you can see what you're doing when inside. The PODS containers are fitted with an e-track system so you can secure larger items to the sides. When moved we lift them with our unique PODZilla lifting system designed to minimise any contents shifting as we keep them level at all times. With a PODS unit, you can pack and load in your own time, keeping the stress to a minimum.

For Building and Renovations
PODS storage containers are ideal for renovation storage, construction storage and building projects.  Before you start a project why not start by ordering a PODS storage container to get your clients possessions and furniture safely out of the way. Keep it on site or store off site whichever is more convenient.
One of our unique, secure storage units will help you to get everything organised and help your project to progress quickly. This saves moving furniture from room to room and sealing off areas, in turn saving time and money!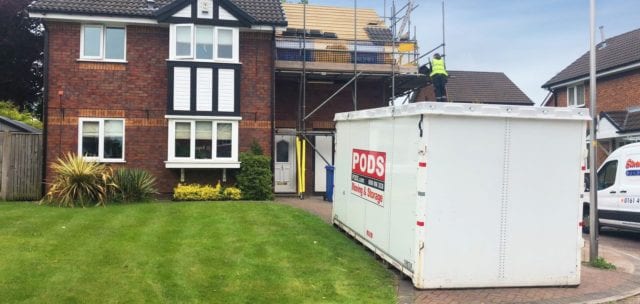 Emergency Storage
If you or a client suffers a fire, a flood or any damage to your property, we'll quickly deliver a storage container direct to the home or business address. Because of this rapid response items can be removed, salvaged and securely stored either on or off site.
No other company can offer emergency storage direct to your door. An on-site PODS storage unit takes the stress out of a difficult situation.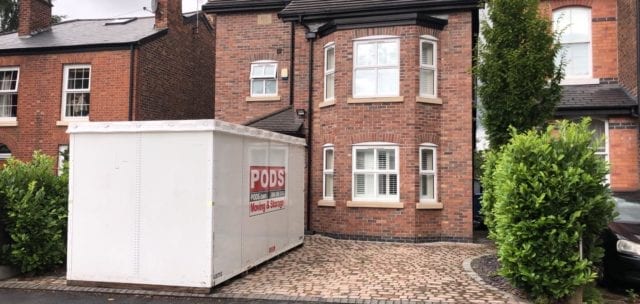 Storage For Your Event
PODS containers are the perfect solution for transportation, logistics, staging, and protecting consumables, props or signage. Whether you need a single container for a client's wedding, several units for a marathon route, a central storage unit to be delivered around the country for trade shows and exhibitions or multiple units at a festival site. PODS provides all the event storage you need.
PODS event storage units will help make your occasion the success it deserves to be.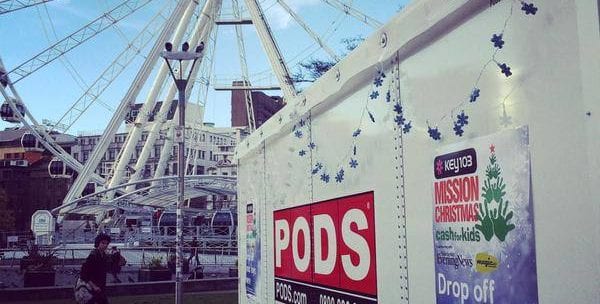 Archive and Document Storage
PODS offer a convenient and easy to use archive and document storage solution in Manchester and surrounding areas. When you store your files with PODS, you can be sure they will be secure. Our storage facilities are staffed 24/7 and have enhanced security features including CCTV and monitored access.
PODS are unique because we bring the storage directly to your business premises or offices. We then take your files away to be safely and securely stored until need to access them to retrieve certain files or paperwork.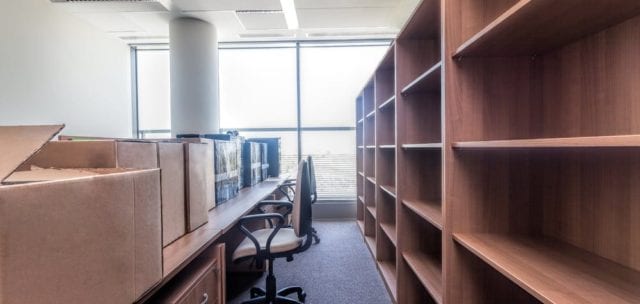 Retail Storage Solutions
PODS retail and storage solutions are unique. That's because we bring the storage to you to use on your premises. In retail, having your stock readily available is essential. That's why PODS approach works so well in the retail sector. No other storage companies can do this. Maybe you're having a re-furb or a new shop front installed and need to clear your premises.
PODS can supply storage at a pop up shop, trade show or at your retail outlet giving you the extra storage you need to meet the demand of your customers.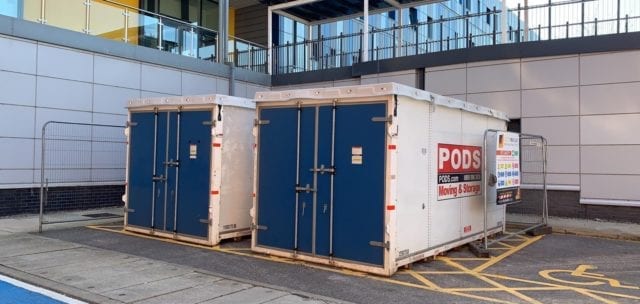 business storage on your terms
We Mean Business in Manchester
PODS offer the smart way to move and store your business. Growing businesses will always need moving and storage services to power their development. That's why at PODS we offer exceptional local and national business solutions.
We provide our unique business solutions for a wide variety of sectors. Whether you're an SME, a sole trader or a global corporate, PODS storage and moving services will be as unique as your business.
A Business Partnership
We work in partnership with our clients. Over the years, we have built unrivalled knowledge of the moving and storage needs of a wide range of industries. Businesses like insurance, retail, engineering and construction. We have provided bespoke moving and storage services to hundreds of companies helping them to move to the next level of success. The PODS team will use this experience to help your business get the very best in cost effective logistics and storage products.
Our helpful team will work with you to provide a business solution that meets your exact needs. We have worked with some of the biggest brands the UK providing them with additional, on-demand storage and removals service as and when they need it.
Business Storage Your Way
The very best businesses work hard to make their offer unique. Products and services that clients recognise as offering exceptional added value. At PODS, we aim to do the same. That's why we bring the storage to you.
Don't disrupt your business to transport your goods to a storage site. Let the PODS team deliver a PODS storage unit direct to your premises for you, or our team, to pack. There's no need to hire vans or ferry your goods back and forth so PODS business solutions will save you time, fuel and money. Your PODS storage unit can stay on-site with you for ongoing use for as long as you need.
Ways you can use your secure on-site PODS storage unit:
For on-demand storage when things start to get cramped
To open up a new permanent or temporary site
As a mobile warehouse to store tools and equipment safely and securely
To help you move business premises
As emergency storage due to fire damage or flooding
Secure storage at a pop up shop/restaurant or event
Whether you work in insurance, events, retail, engineering or IT, PODS unique business storage and moving systems are here to help.
If you have a business logistics and storage need, call our dedicated team and let us develop a business solution that will perfectly match your requirements. You'll see how your business will benefit from PODS unique on-site support that will change the way you think about businesses storage forever.
Call the PODS Manchester team today on 0161 300 9712 to find out how we can help your business.