Office And Employee Re-locations
One of the key signs of a successful and growing business is a move!  If you're moving office, it's hopefully to bigger and better premises.  If you're moving employees, it's because your staff need to go to a new site to power your success. Or maybe you've recruited an industry leader and need to move them seamlessly to their new job.
In all cases, PODS' office and employee relocation expertise is what you need.
We can move your office and staff to a brave new future. Or relocate a 'big fish' from another part of the country ready to make their contribution.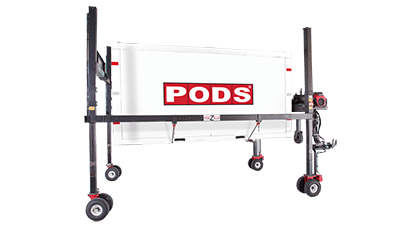 We Deliver
We deliver an empty PODS Container to your location, whenever and wherever you need it.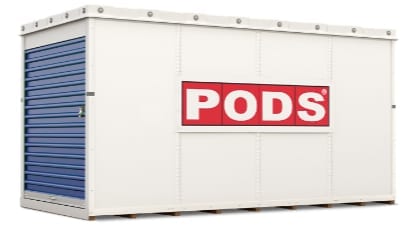 You Load or We Load
Load the PODS Container your way, in your own time; or we can load it for you - you choose!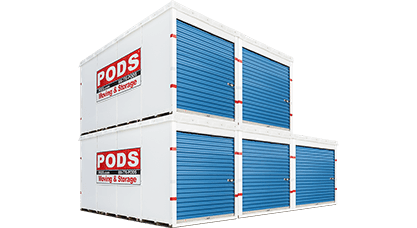 We Store
Keep your PODS Container at your location or we can store it in our secure Storage facility.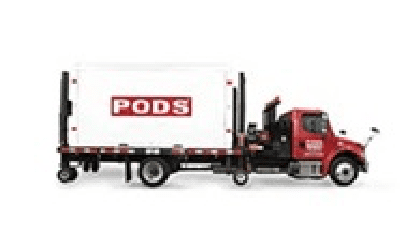 We Move
If needed, we can move your PODS Container locally, across town or even across the country.
An office and employee relocation project can be disruptive and expensive.  Business may be interrupted and employees unnerved by the process. Using PODS will help you to:
Ease employees' minds during stressful transitions
Keep control of your relocation budget
Minimise disruption by planning carefully
Put temporary storage in place to keep business flowing.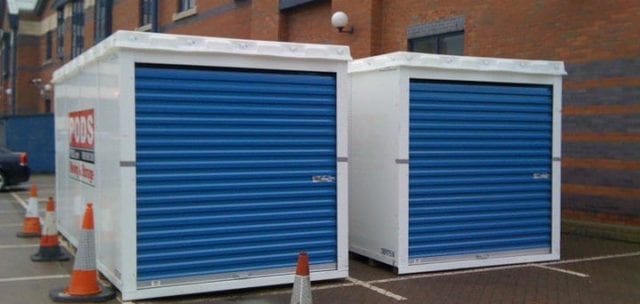 C-MAC - A Case Study
Computer Monitoring and Control used PODS to relocate their business from one side of Manchester to the other.
Kevin at C-MAC said "Without PODS, we could not have met our deadline".
Read more about how we helped with their moving and storage needs in the case study.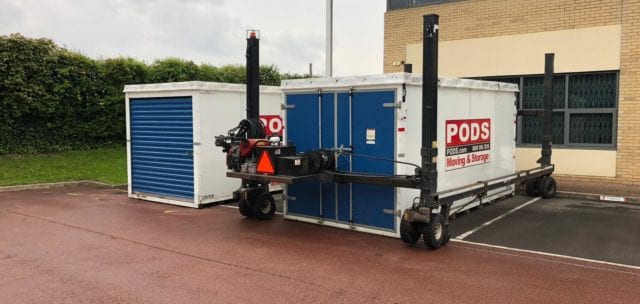 Office Moving  - The PODS Way
The Future's Bright
While the future may be bright, an office and employee relocation project can be disruptive and expensive.  Business may be interrupted and employees unnerved by the process.  That's where PODS business relocation service can help.
It'll take a few days for your move to settle down. But with PODS office and employee relocation expertise, we'll help you to plan the move. We'll ensure you prioritise effectively and concentrate on the things that matter. We'll involve you and your team and help you and your staff get back to work as soon as possible.
Welcoming New Staff Members
You may be excited to welcome new employees. But what if the new person's home isn't ready for move-in or a sale falls through? How can your new employees start on the same day their movers arrive? Beginning a new job is stressful enough without these added worries.
With PODS, concerns around an office and employee relocation will be managed flexibly.
We make moves easier. Employees that relocate with PODS can store some or all of their possessions with us until their new home is available. There's no confusion or additional fees that come with other moving companies.
We plan for the unexpected. On average, 25% of office and employee relocation projects need storage as part of their move.
Often twice as many end up needing storage! PODS provide an easy and flexible way to meet these unexpected needs.
PODS' Flexible Approach to Office and Employee Relocation
If you have a limited budget you'll need flexible options for your office and employee relocation. Not all businesses can afford to give employees a 'gold plated' moving package. However, this doesn't mean that new employees should hire a van .
We'll drop off a PODS unit, anywhere in the UK, so employees on the move can pack their PODS unit themselves. Once complete, we'll pick it up and move it to their exciting new future. It's easy and cost-effective.
The PODS way of office and employee relocation is simply a better option for growing businesses who are moving themselves or their staff. Look no further for expert help than to PODS.
If Your Business Is On The Move
PODS have been successfully moving offices and employees for many years.  Our flexible solutions helped growing businesses to manage their moving projects and contributing to their success.
That why PODS is your perfect business partner. Call the PODS team today on 0161 300 9712 to find out how our business relocation services can help  you move quick and trouble-free.