Commercial Storage Made Simple
Delivery
We'll deliver your empty PODS commercial storage container wherever and whenever you need it.
Storage
Keep you commercial PODS container onsite at your location or when it's loaded we can store it in our secure facility.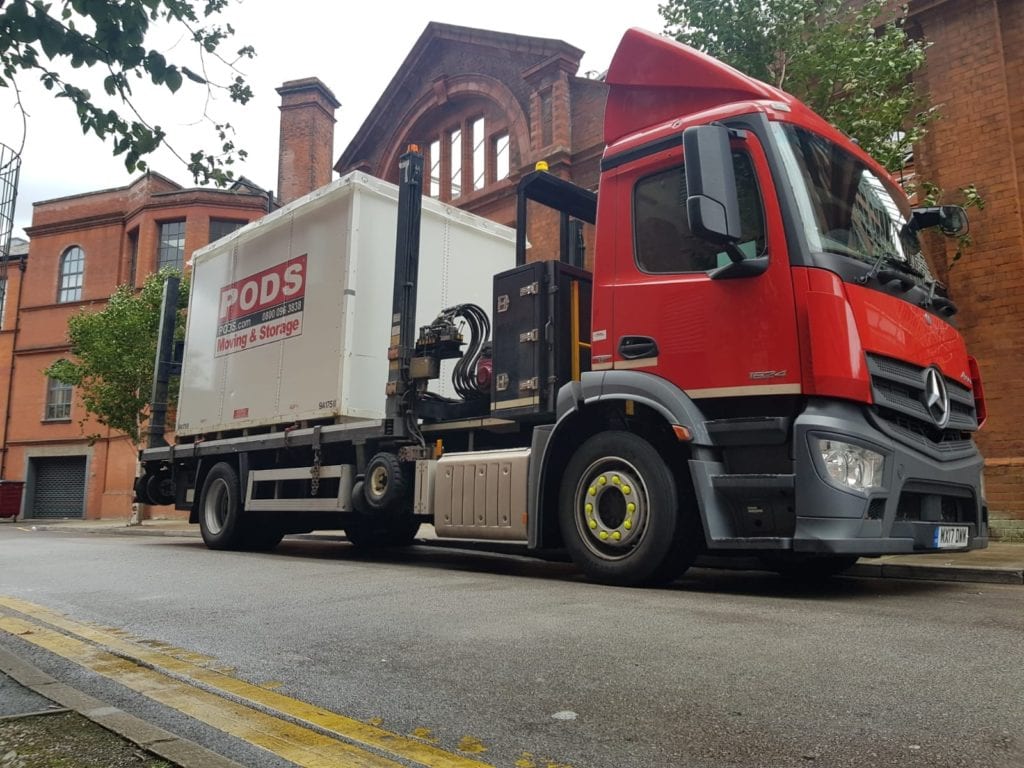 Logistics
We can move your container into and out of storage as many times as you need, delivering it locally or across the country.
Commercial Storage From PODS
Growing businesses will always need moving and storage services to power their growth. That's why at PODS we offer a range of commercial storage solutions. We provide a storage solution tailored to your needs.
We already provide business storage for a wide variety of business sectors. Whether you're an SME, a sole trader or global corporate, PODS commercial storage Manchester offers a flexible solution that businesses can use to help them with their day-to-day operations.
Our PODS storage solutions can be completely tailored to your needs, whether you need a small space or multiple containers delivering for on or off site storage.
Our business storage can be used for events, festivals, tools and equipment, furniture, clients items, emergencies, retail, seasonal storage and a whole host of other things.
Storage your way
At PODS, we offer a unique commercial storage solution in Manchester that does not disrupt your business. You won't ever need to transport your goods to a storage site.
The PODS team will deliver a PODS storage unit direct to your premises for you, or our team, to pack. There's no need to hire vans or ferry your goods back and forth. Our approach will save you time, fuel and money.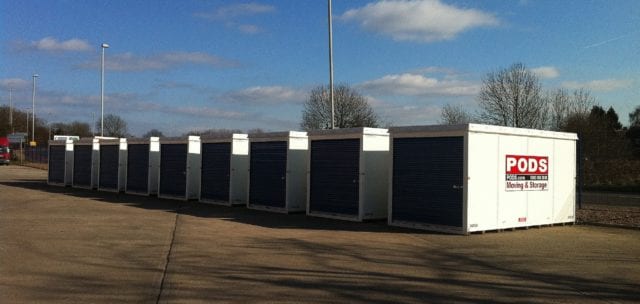 We work in partnership with our commercial clients so PODS becomes an extension of your business. Over the years, we have built unrivalled knowledge of the moving and storage needs of a wide range of industry sectors. Businesses such as insurance, retail, engineering, events, hospitality and construction. We have provided commercial moving and storage services to hundreds of businesses adding value as and when required. The PODS team use this experience to help your business get the very best in cost effective commercial storage products.
Commercial Storage Units Your Way
Your PODS storage unit can stay on-site with you for as long as required. Use the extra space however you need to:
For additional storage, if things start to get cramped
To open up a new permanent or temporary work site
As a mobile warehouse to store tools and equipment safely and securely
To help you to move business premises
To move goods and stock between sites
And much more… PODS can work for you.
If you need to get your items out of the way, we will be delighted to pick up your commercial storage unit and sore it at our secure Manchester storage facility.
We have worked with some of the biggest brands the UK providing them with storage and removals services just when they need it. See just some examples of our partnerships below
PODS and Johnson Housing Trust – Making lives easier
BELFOR and PODS Working Together
PODS v Shipping Containers: Mercedes Benz
Storage That Works For You
Whether you work in insurance, events, retail, engineering or IT, PODS commercial moving and storage systems are here to help. You can see how highly our customers think of us from our trust pilot reviews below.
If you need a commercial storage solution in Manchester or surrounding areas call our dedicated team today on 0161 300 9712 and let us develop a solution that will perfectly meet your needs. You'll see how your business will benefit from PODS' unique approach and will change the way you use commercial storage for the long term. We cover the whole of Greater Manchester with our unique moving and commercial storage solutions and also cover Bolton, Busy, Cheshire, Stockport, Salford and many more!