Flexible Retail Storage Solutions
A Nation Of Shopkeepers
If your shop needs flexible retail storage solutions, call our dedicated team and let us develop a business solution that will perfectly match your requirements. You'll see how your retail business will benefit from PODS' unique commercial storage solutions that will change the way you use retail storage for the long term. In retail we know that space it at a premium which is why we offer short or long term storage solutions to fit in with your needs.
PODS is ideal for:
Peak time sales periods
Portable "Pop Up" Shops
Shop refits and renovations
Promotional change overs
On-site stockroom
Extra storage space on or off site
Complete logistics solution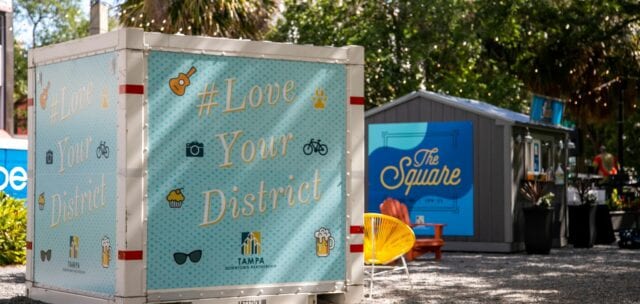 Efficient, flexible and secure
Using PODS storage containers can offer real benefits for your retail inventory management, retail remodelling, retail pop-ups, and long-term and temporary or seasonal retail storage.
We are ISO 18001 and ISO 9001 Certified and service all UK customers from our central Manchester Depot. Contact us today to see how PODS can support your business with our unique retail storage solutions.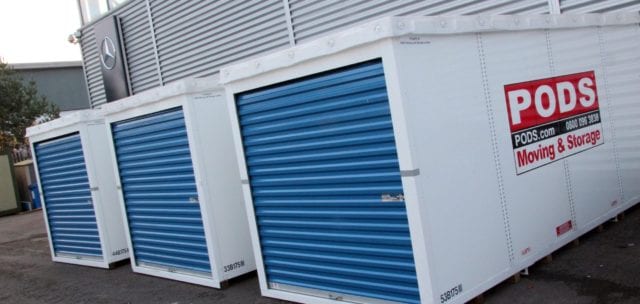 Reduce Clutter
Appearances matter to your customers. Retail inventory management can be a challenge as you grow. Keep your shelves tidy and make more room for displaying the merchandise that sells! We know space at retail outlets is at a premium so PODS provide a mobile stockroom.
PODS provides long-term and temporary inventory storage solutions either at your location or at our Manchester storage centre.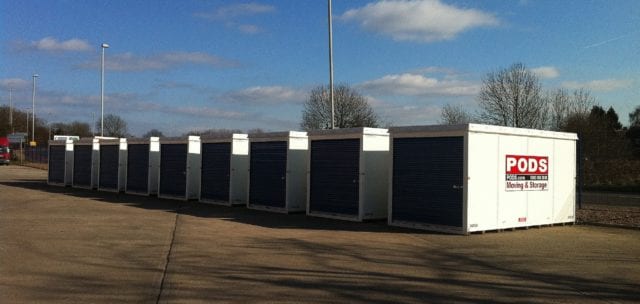 Secure Warehouse Storage
Don't have room to keep a storage container at your premises or you just want it stored securely off site – no problem! At PODS our unique concept combines both logistics and storage. Simply fill your container and we will collect it and store it for as short or as long as required.
We do not have access to the containers. You lock it and we can even provide numbered security seals for extra peace of mind.
We can deliver it back when and where you need it. That's PODS.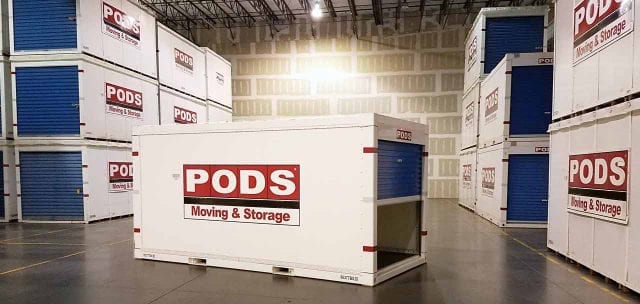 Retail Storage Solutions - The Detail
Retail Storage Solutions From PODS
PODS offer a range of retail storage services that support the retail and shopping sectors. If you have a growing retail business, then our storage solutions are here to help. At PODS, we offer exceptional business solutions to retailers throughout the UK.
Whether you're small corner shop, market trader, a trade counter or a national chain of supermarkets, PODS retail storage solutions can help you to get organised ensuring you can serve every client who visits your store.
A Business Partnership
Retail is one of the most exciting and challenges businesses to run. You need to know what your customers want and have it in stock. And with seasonal promotions and a year-round stream of marketing activity, you need to be flexible.  That's why we work in partnership with our retail clients. Over the years, we have built unrivalled knowledge of the retail storage solutions that add value to both shops and their clients.
The PODS team will use this experience to give your stores the very best in cost effective logistics and storage products.
We have worked with some of the biggest retail brands the UK such as Debenhams, Lloyds Banking Group, Nike Golf and various shopping centres providing them with additional, on-demand moving and storage services just when they need them.
On-site Retail Storage
PODS retail and storage solutions are unique. That's because we bring the storage to you to use on your premises. In retail, having your stock readily available is essential. That's why PODS works so well in the retail sector.
Our helpful team will work with you to provide retail storage solutions that meet your exact needs.
Retail Storage Solutions – Your Way
Retailing is a fast moving industry, logistics and storage are an integral part of this.  The PODS retail storage can help you…
To store excess stock on-site, helping to keep the shelves full
Quickly get stock to you from suppliers
Store signage, promotional materials, shelves and racking on site or off site
Move stock between stores to cope with local demand
To help you to open new stores by providing much-needed storage during commissioning
By providing emergency storage due to fire damage or flooding
Call the PODS team today on 0161 300 9712  to find out how we can help your retail business.