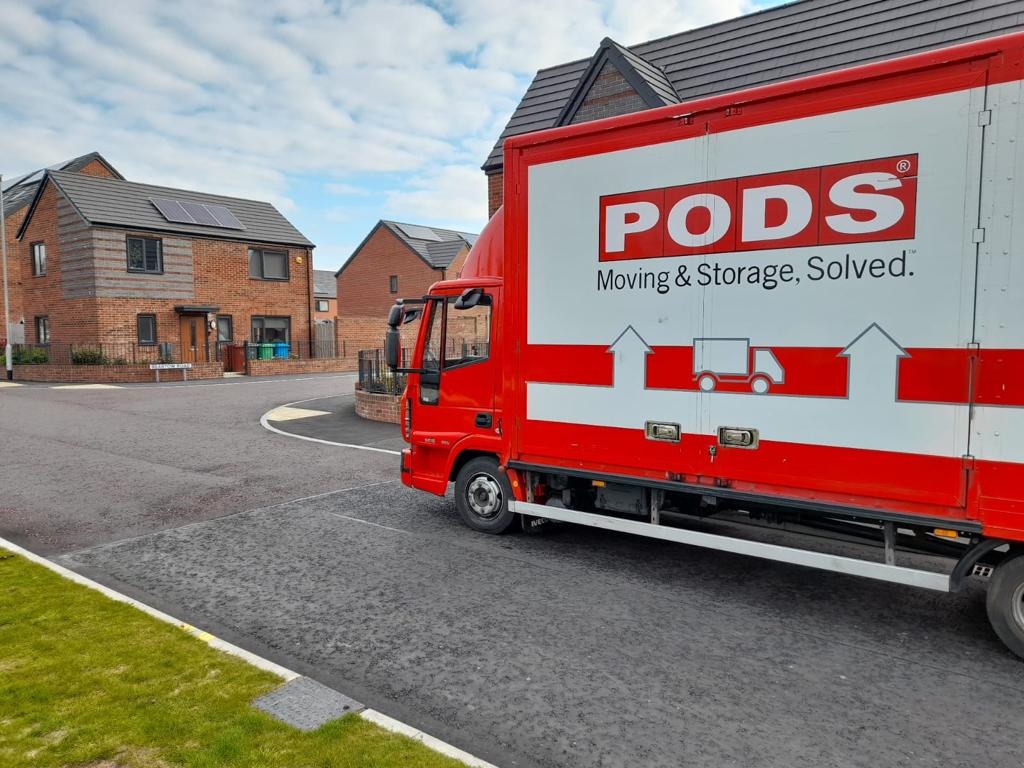 WE COLLECT
We bring a storage unit direct to your door ready for loading. There are various options to choose from. Our load and go storage PODS are 5x7x7 feet and we can bring as many as you need!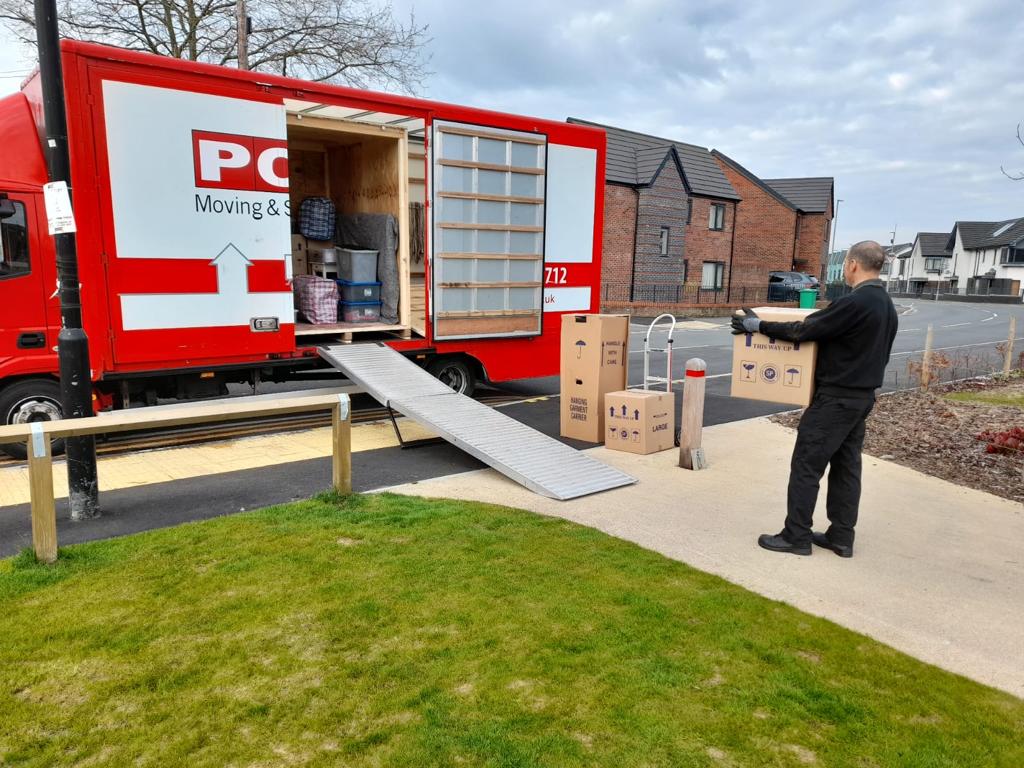 WE LOAD
We load all your boxes & items into your storage unit for you then we take it away to be stored. We just ask that everything is boxed, packed and ready to go! FREE loading within a 10 mile radius.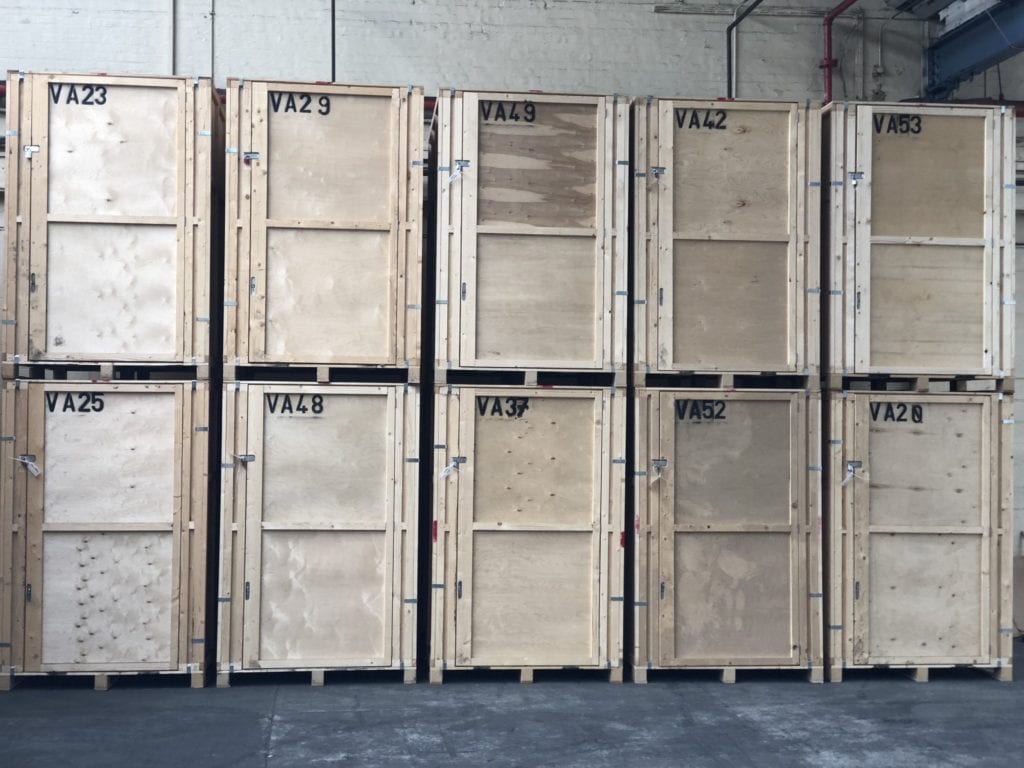 WE STORE
Your storage unit is kept inside our secure storage centre for as long as you need. Store for a few weeks while you're between properties or long term if you're decluttering, going abroad or renovating.
PODS Load & Go Self Storage Service
The PODS Load & Go self storage service is ideal for anyone based in Manchester, whether it be City Centre or further afield. The Load & Go service is great if you want a flexible and convenient storage solution that comes to your door. We collect for FREE (within 10 miles) and load your items into storage so the only finger you have to lift is the one to book in with PODS.
Are you in an apartment and need extra storage?
Would you struggle to load a storage unit yourself?
Are you tired of traditional self storage sites that are expensive?
Do you not have time to hire a van and get your items to a storage site?
Do you need a cheap self storage solution in Manchester?
We can usually load 1-2 7ft storage units in an hour and your first hour of loading is completely FREE on our current offer.
How much storage do you need?
Our handy storage calculator will help you work out the best size storage unit for your items. Input them as you go and the calculator will work out the best size storage unit for you.
How much storage space do you need?
Please enter your data below to determine what you need.
Items
Sofa small
Sofa large
Sofa medium
Sofa bed
Cabinet large
Armchair small
Armchair medium
Armchair large
Armchair recliner
Coffee table
Sideboard large
Sideboard small
Cabinet medium
Sideboard medium
Bookcase tall
Welsh dresser
Grandfather clock
Grand Piano
Piano baby grand
Piano upright
Bureau
TV tube large
Writing desk
Rug large
Hi fi
Bookcase small
TV tube small
Large plant
Cabinet small
CD tower
TV flat screen large
Mirror large
Footstool
Lamp floor
Hi fi speaker
Piano stool
Nest of tables
Bags
TV stand
Pictures large
Large box
Tall box
Boxed already 3cuft
Rug small
Table lamp
Small box
VCR/DVD/Bluray
Indoor plant
Small box
Small table
Mirror small
TV flat screen small
Satellite/Freeview box
Small Archive box
Large Archive box
Pictures small
Welsh dresser
Large dining table
Cabinet large
Medium dining table
Sideboard large
Small dining table
Sideboard medium
Bookcase tall
Cabinet medium
Sideboard small
Bookcase short
Cabinet small
Dining chair
Mirror large
Tall box
Pictures large
Large box
Rug small
Table lamp
Small box
Boxed already 3cuft
Mirror small
Pack 6
Small table
Pictures small
Sundry cuft
Bed divan queen size
Bed divan king size
Bed bunk
Bed divan double
Wardrobe single
Wardrobe double
Wardrobe triple
Chest of drawers large
Sofa bed
Bed frame king size
Bed divan single
Bed frame queen size
Futon
Bed small childs
Chest of drawers medium
Chaise longue
Bed frame double
Dressing table
Bookcase tall
Chest of drawers small
Nursery chest/dresser
Bed frame single
Bookcase short
Cot
Play pen
Occasional chair
Trunk
Indoor plant
Chair rocking
Ottoman box
TV flat screen large
Wardrobe
Mirror large
TV stand
Bedside cabinet
Clothes basket
Chair child
Suitcases
Picture large
Pack 2
Table lamp
Boxed already 3cuft
Small table
Pack 6
Mirror Small
Picture small
Sundry cuft
Meeting table
Office desk
Table
Photocopiers
Fridges
Server cabinet 6ft
Computer desk
Filing cabinet 4 drawer
Server cabinet 3ft
Filing cabinet 2 drawer
Swivel chair
Executive chair
Static chair
Computer desktop
Tall box
Fan
Printer
Pictures large
Large box
Desk pedestal
Crates
Pack 2
Boxed already 3cruft
Printer network
Small box
Hard drive
Pack 6
Monitor flat
Fax machine
Archive boxes
Computer laptop
Computer monitor
Sundry cuft
Pictures small
Fridge freezer US style
Freezer chest
Freezer tall
Fridge freezer
Kitchen cabinet
Cooker range
Freezer or fridge small
Washing machine
Dryer
Cooker large
Dishwasher
Cooker small
Table breakfast
Air con unit
Baby high chair
Dehumidifier
Indoor plant
Cabinet small
Microwave
Mirror large
Tall box
Chair breakfast
Picture large
Large box
Pack 2
Stool
Bin
Boxed already 3cuft
Small box
Pack 6
Mirror small
Ironing board
Picture small
Sundry cuft
Trampoline
Pool table
Table tennis table
Cabinet small
Pack 2
Large box
Small box
Sideboard large
Sideboard medium
Sideboard small
Hall table
Mirror large
Pictures large
Large box
Mirror small
Indoor plant
Small box
Pictures small
Tall box
Large box
Small box
Ride on mower
Snooker table 6ft
Climbing frame
Tall plastic shed
Wendy house
Canoe
Garden bench
Picnic table
Swing
Workbench
Garden lounger
Garden chest
Ladder
Portable BBQ
Slide
Large outdoor plant
Garden table
Sandpit
Tool case
Car roof box
Bicycle
Weights machine
Running machine
Exercise bike
Rattan chair
Wheelbarrow
Parasol
Medium outdoor plant
Step ladder
Tool cabinet
Mower petrol
Garden ornament
Tall box
Garden chair
Mower elec
Outdoor bin
Heater gas
Spare tyre
Child's tyre
Skis snowboard
Pushchairs
Strimmer
Small outdoor plant
Pack 2
Boxed already 3cruft
Garden hose
Stacking chair
Folding chair
Golf clubs bag
Pack 6
Sundry cuft
Results
Suggested Sizes
PODS LOAD & GO STORAGE UNITS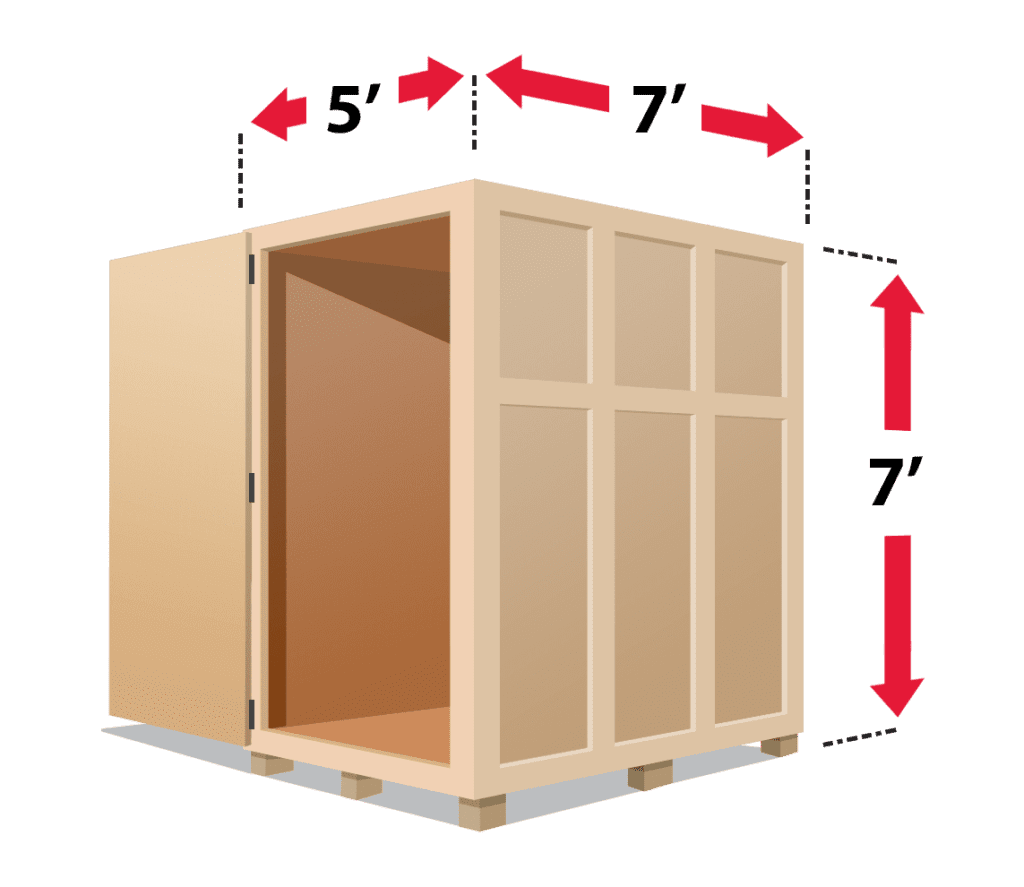 Self Storage Unit Size
PODS Small Storage units used for the Load & Go Service are 5 feet wide, 7 feet high and 7 feet deep and are around the size of a small box room.
They are perfect for boxes, furniture and other small items. You can use 1, 2 or more depending on the volume you have to store! PODS small storage units offer a cheaper storage option if you need cheap self storage in Manchester.
Click for more info
PODS Warehouse Storage
Once your storage unit has been loaded, it is transported back to our secure storage centre.
You can store short or long term with PODS. We can be as flexible as you like!
We have a security guard onsite 24 hours a day and CCTV in operation 24/7.
Access to your unit can be arranged by appointment only and you can drive up to your storage unit. It's affordable self storage that comes to you.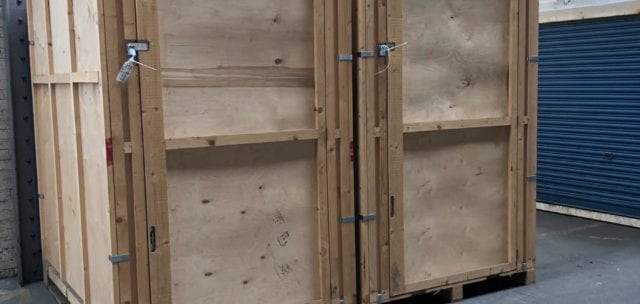 PODS Container Storage
If you need a larger container for storage, are moving house and want the PODS moving (and storage) option or want to store on site with a PODS container. Then PODS Container storage is the service you need!
Our PODS storage containers are available in 12ft and 16ft lengths and both and 8ft wide and 8ft high.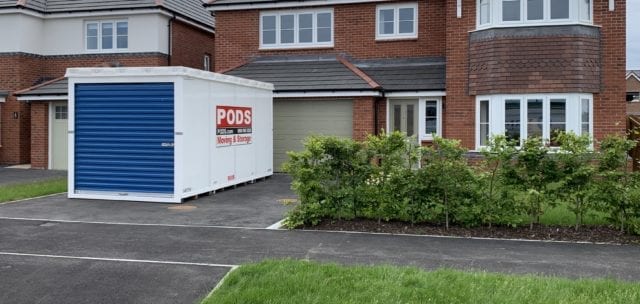 What do our customers say?
Affordable Storage in Manchester
Do you want cheap self storage that comes to you?
Want a FREE removal into storage?
PODS Load & Go is the answer…
PODS Load & Go storage is perfect for all your moving or storage needs! We provide a FREE collection into storage service and storage starts from just £15.00 per week so it's cheap and easy. Request your quote for PODS 7ft cheap self storage units and scroll for full information on our cheap self storage service.
PODS Load & Go storage gives you all the benefits of mobile self storage, plus we load everything for you. It's simple, cheap, convenient and gives you extra storage when you need it. We deliver the storage unit/s and load up for you before we take your items away to be securely stored. You can have 1, 2 or more of our storage units brought to your door where our expert team will load everything for you.
We operate Monday to Friday 8:30am to 5pm. You have the option to choose an AM or PM loading slot.
HOW DO YOU CHARGE?
The PODS Load & Go self storage service is charged based on £84.00 per hour for a 2 man loading team. The first hour of loading is totally FREE! Usually one of our storage units takes 1 to 2 hours to load depending on your items and the access to your property.  We offer time slots from 1, 2, 3 or 4 hours. The time starts when we arrive at your location. It's a cheap removal and storage option if you're in Greater Manchester or surrounding areas.
If we are loading more than 1 storage unit then the time for loading may be longer. You pay £84.00 per hour for loading (1 hr upfront per unit we load) and if it goes over the allotted time you will be charged per hour afterwards. Remember for a limited time your first hour of loading is completely FREE so if you're loaded within the hour it's a FREE removal into storage.
We can usually load 1-2 7ft storage units in 1 hour if you are well prepared and ready to go when we arrive.
For storage you only pay for the storage units you use. If you order 2 but everything goes in 1 then that's what you pay for!
Within a 10 mile radius of our M12 5AQ storage centre the transport charge is also FREE so you only pay for loading. Outside a 10 mile radius transport is £POA.
DO YOU OFFER INSURANCE FOR THE LOAD AND GO STORAGE SERVICE?
Absolutely!
Our Insurance cover is for your items when they are stored at PODS storage centre. They are also covered during transit for your declared value.
When you book you simply declare the value of items you are storing whether it's £500, £5000 or £25,000 and our insurance bundles start from just £1.25 per week for £1000 cover.
For full insurance details you should see our full terms and conditions.
WHAT DO YOU NEED FROM ME?
Once you have signed your contract we will arrange a date for your collection into storage.
When we arrive to load we ask that you are ready. Our driver can call when we are on our way to you. For our Load & Go storage service we just ask that when we arrive all your items are boxed, packed, dismantled (where applicable) and ready to go.
Once loaded, you can lock your container with your own padlock (we sell new locks if you require one) then we will transport your container to our secure storage facility, where it is fork lifted off the truck and stored inside our secure warehouse until you need it back.