Moving and Self Storage Altrincham
Altrincham Moving Service
If you're looking for moving and self storage in Altrincham, look no further! Whether you're in Timperley, Bowden or Hale, PODS Moving and Storage services are here to help. The PODS team have been expertly moving homes and businesses in Altrincham and beyond for years, offering services that are as efficient as they are cost-effective.
Contact us below for your free quote.
Altrincham storage service
If you need smart storage in Altrincham, PODS could not be more convenient. We deliver the storage to your door, wherever you are in Altrincham. Take your time to load or we can load your items for you. Store the container on your property or alternatively, we can collect and store at our secure storage centre. The choice is yours.
Find out more about our unique PODS self storage options in Altrincham below.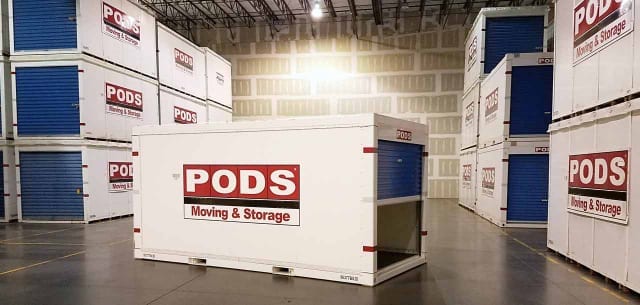 We sell boxes, bubble wrap and much more!
We sell a huge range of boxes and packaging materials so you can be 100% sure you are  prepared for your moving or smart storage service in Altrincham.
Choose from one or two individual items you may need or one of our comprehensive moving packs.  Either way items are delivered directly to your door making our service so convenient. Use promo code PODS10 to get an extra 10% off all packaging.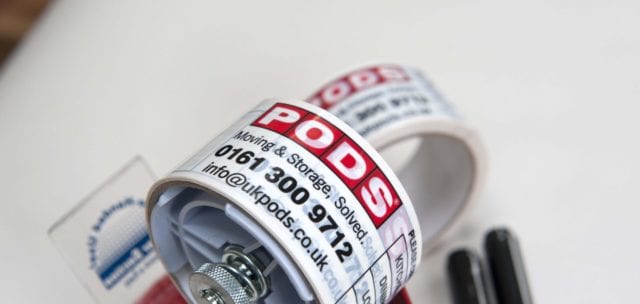 Moving and Storage, Solved!
Flexible Storage Options
At PODS, we know that businesses and homeowners want moving and storage services to be easy and convenient to arrange. That's where PODS come into their own. One of our key services is we can drop a moving and storage unit at your home or business, whether you're in Altrincham town centre or the outskirts of the town.
PODS containers are unique. They are designed with the customer in mind to make moving and storing with PODS as easy as possible. Lowered down to ground level for you to load up your items – the PODS storage container comes direct to your door. They are secure and designed to be breathable with a polymer roof. This enables them to let in ambient natural light so you can see what you're doing when inside. The PODS containers are fitted with an e-track system so you can secure larger items to the sides and when moved they are lifted with our unique PODZilla lifting system designed to minimise any contents shifting as they are kept level at all times.
With a PODS unit, you'll do your packing in no time. And if you need to get your items out of the way, we can pick up your container for storage at our secure facility.
Need Moving and Self Storage in Altrincham?
What are you waiting for? Call the PODS team today on 0161 300 9712 to find out about our range of moving and self storage services that are unrivalled in the market. Our services are as distinctive as the leafy roads and avenues of Altrincham and Dunham Massey.
We'll give you a great quote for your moving or self-storage needs in Altrincham and make all the necessary arrangements.  You'll soon see why PODS services are unique in our industry.
For Moving and Self Storage Altrincham, Call PODS
The PODS team pride themselves on their ability to provide unparalleled service to all the Greater Manchester boroughs. With excellent access to the M56 and years of experience of covering all GM districts, there's nowhere we can't provide the very best in removals and storage products. If you're in WA13 or WA14 you can be sure PODS smart storage Altrincham can service your area.
We have a large fleet of vehicles and storage units and we are proud to provide the moving and storage Altrincham homeowners and businesses want.
As a vibrant place to live and work, Altrincham has an ongoing need for market-leading storage and moving services to help to power the social and economic development of the borough.
PODS efficient and cost-effective services provide directly for these needs.
Moving House in Altrincham
The PODS team provide the premium quality moving and storage Altrincham residents appreciate. We provide our services in Hale, Dunham Massey, Baguley, Bowden and Timperley. And, the PODS team have been expertly moving people's property in Altrincham for years, so there's no corner of the borough we cannot reach.
The PODS team are proud to offer the best in class moving and storage Altrincham homeowners and businesses will love. Our uniformed moving staff will ensure your goods are properly packaged, protected in transit and moved quickly and safely into our storage facility.