Revolutionary Moving Service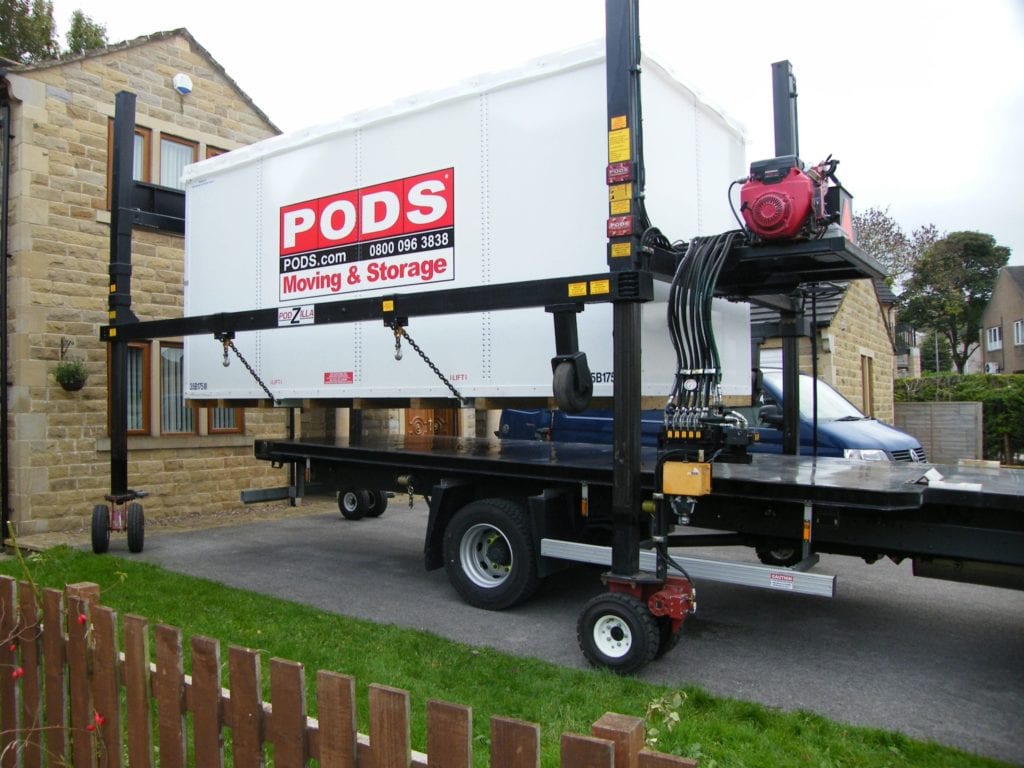 Delivery
We'll deliver your PODS moving container to your location, whenever and wherever you need it.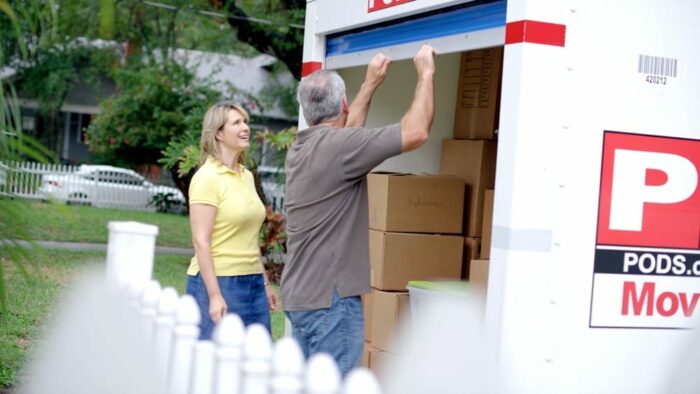 Loading
Load your PODS moving container your way and in your own time. Take a few days, weeks or even months - you choose!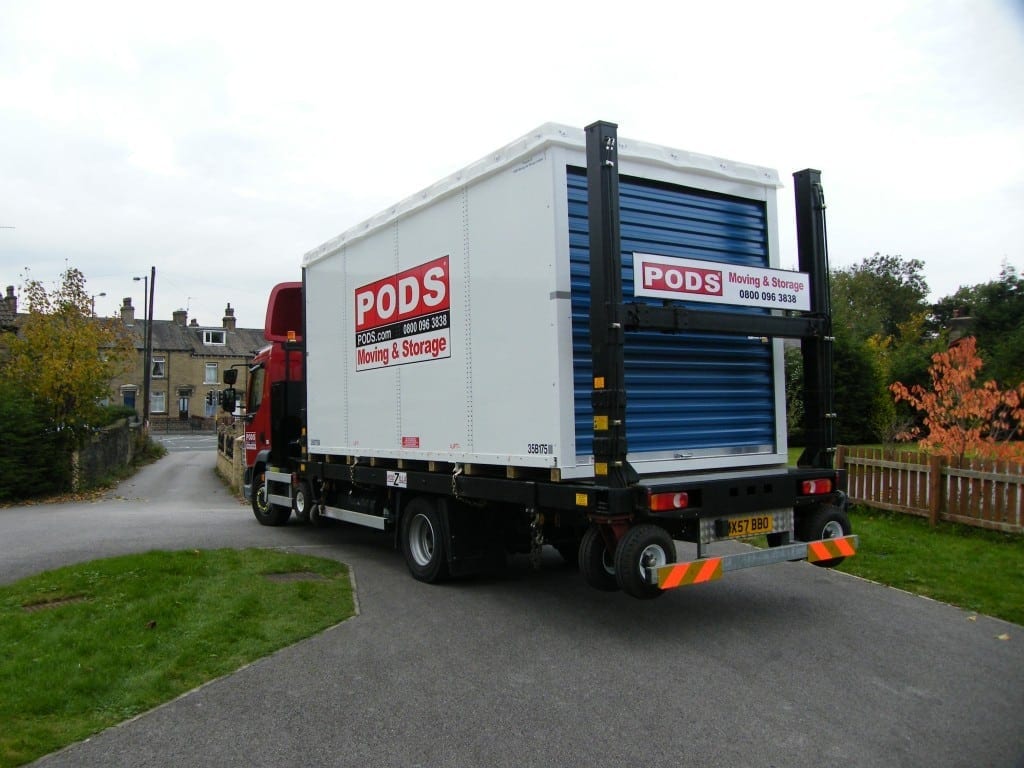 Moving
Our service gives you flexibility to move on your terms. Whether you're moving around the corner or across town.
How Does It Work? In 3 Easy Steps
1. We Deliver
Right to your door. Our patented PODZilla Lift System can place a PODS container into the tightest of spaces. Our highly experienced team can get your container right where you need it, often on the busiest of city centre streets. Once your PODS container is in place you are free to load in your own time. There is no pressure of a removals van outside waiting to leave.
Have your PODS Moving and Storage container delivered a few days or weeks before you're due to move keeping any stress to a minimum.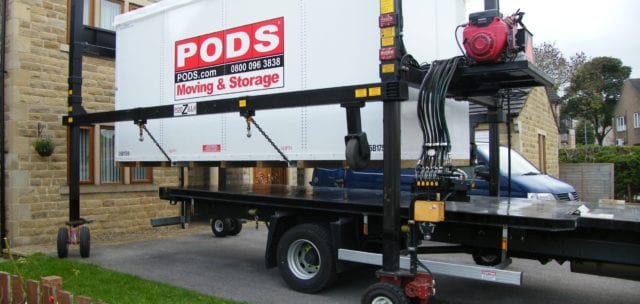 2. You Load
Once delivered, whether on a drive or on the road, your secure PODS container is then yours for as long you need. Load at your convenience and store until you are ready for us to collect. All our PODS Containers have a secure opaque polypropylene roof. This keeps your items out of sight but crucially allowing light in when loading. Plus all our PODS containers are insulated against cold and damp and so perfectly safe for your more delicate items such as soft furnishings.
Take your time and load in the evenings, weekends and pack and load as you go. Moving House with a PODS container keeps stress to a minimum.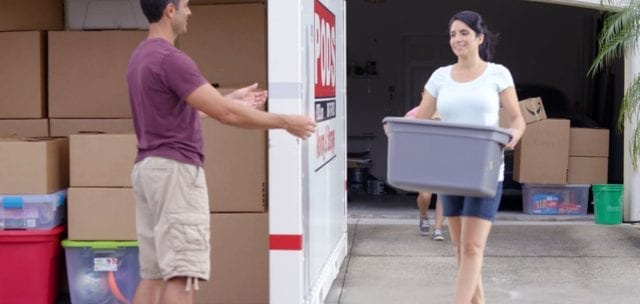 3. We Move
Ready to move in right away? No problem!
Once your PODS container is loaded we will collect and deliver it directly to your new home. And as with loading, you can keep the PODS container for as long as your require. Simply unload the items for each room as you have them ready. Just let us know how long you need your PODS container for and we will collect once you are done.
It is the unique patented PODS containers that make our moving and storage solution so convenient and flexible. For a free no obligation quote simply click to Get a Quote or call our friendly team on 0161 300 9712.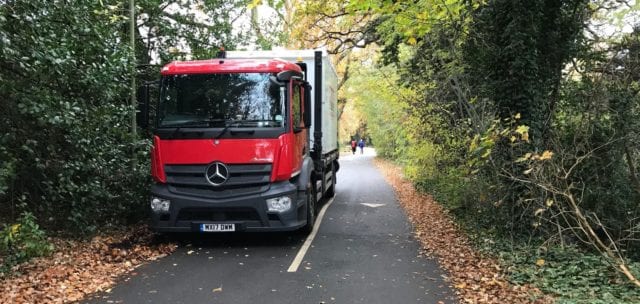 Need Storage? We can help!
Perhaps you are moving home but haven't found your new house yet? Or you need to get the house ready and don't want your possessions there right away? PODS Moving Containers provide storage too! We have the answer.
Once your PODS container is fully packed we can collect and take it to our secure Manchester Storage Centre. Here you have 24 hour access to your moving/storage container while safe in the knowledge your possessions are being looked after while you concentrate on getting your new home ready.
You can also keep the container on your own property and store there for as long as you need it.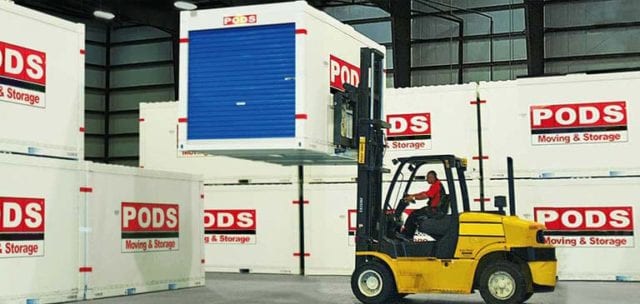 The Benefits of Moving with PODS
NO NEED TO RUSH
With PODS you can move on your schedule. Take your time to load and unload so as you pack you can load your items into the secure PODS moving container. This helps keep your house clutter free, making the moving process less stressful.
With a PODS moving and storage container you can load and unload over a few weeks or longer if required, unlike any other moving service!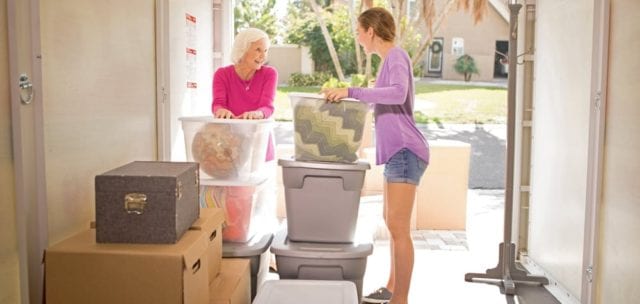 COST EFFECTIVE
PODS helps you keep the costs down – you don't need to hire a van, pay security deposits, fuel or for an expensive removal company. We deliver, move and collect on your schedule and because PODS can complete multiple moves in one day, we pass our savings onto you.
Moving with PODS is an easy and cost effective way to move leaving you a few extra pounds to spruce up your new home!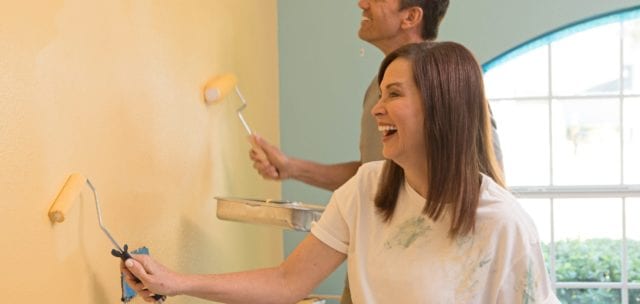 ACROSS TOWN OR ACROSS COUNTRY
We can move you round the corner, across town or even to the other end of the country! If your moving dates don't quite add up your container can be stored until you are ready at your new address for it to be delivered.
PODS offers a flexible storage solution for both local and longer distance moves. Our PODS containers can be used for moving house, storage or both!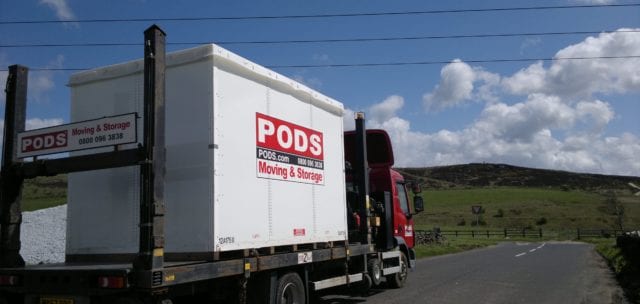 PODS containers are innovative moving solutions for homeowners looking for the ultimate flexibility and convenience. The concept rewrites the moving handbook, offering a customer-friendly experience you'll love. 
How PODS Moving Containers Works
Portable on-demand storage (PODS) transforms the logistics involved in moving. Instead of getting a conventional removal firm to load and unload a van on the day of the move, PODS lets you do it over several days or weeks.
The process begins with delivery. We deliver a PODS container to your address and leave it outside your home. Then, you load it with your possessions, taking as much time as you need. You can use our moving containers for as long as you want without any pesky deadlines or hidden fees. 
Once you finish loading the storage container, we collect it from your address and take it to a destination of your choosing. That could be your new home or our ultra-secure warehouse. It's so easy!
Why PODS Moving Containers Are Better Than Traditional Removal Solutions
PODS represents a significant advance over traditional removal services. Our storage and moving containers make the process more convenient, helping you relax and de-stress when moving house. 
Lower Cost
PODS cost less than traditional removal companies. While the latter is labour-intensive, pushing up the price, the former is not. 
PODS moving costs depend on the container size, the length of any storage you require, and the transport distance to your new address. Almost always, the final price is lower than going to a regular removal firm, while you also benefit from enhanced flexibility and service. 
More Convenience And Lower Effort
PODS container hire for moving house also offers more convenience than conventional solutions. You do not need to load each item into the back of a lorry or van individually and then unpack them at your destination in a single day. Instead, you can load items at your leisure in the days and weeks running up to the move. Then, once the moving house container arrives at your new address, you can keep it on your driveway for as long as you require to unpack. There's no rush. 
Move Anywhere
In addition, while PODS is based in Manchester and the North West, you can use our services to move anywhere. Our team delivers PODS nationwide, including locations throughout England, Wales, Scotland, and even outlying islands, such as Shetland but there does have to be a Manchester element to the move i.e either moving from or to Manchester. 
Remember, you only need to move your belongings to your new address when you are ready. If you want to avoid house storage, you can keep them in our warehouse during negotiations for as long as you require.
Enhanced Security And Safety
Finally, our moving containers also offer superior security and safety. Lockable steel-reinforced bars on moving containers' exteriors prevent unauthorised access while our PODZilla lifting system lifts your PODS moving container level and true, preventing your possessions from shifting around or knocking into each other.
Still need some guidance? Why not have a quick read of our guide to Moving House in Manchester
Moving House with PODS - Customer Reviews!