Space is at a premium in most homes. If you are lucky enough to have a walk in wardrobe to envy a footballer's wife you may find yourself in the minority. Regardless of the space you have you want to make sure your wardrobe is organised for you. So you ask – How do you go about organising your wardrobe?
HINTS AND TIPS FOR ORGANISING YOUR WARDROBE
We have some great hints, hack and tips for you when it comes to organising your wardrobe, If you google wardrobe organising, de-clutter my wardrobe, wardrobe organiser, wardrobe storage or anything similar you'll find a whole host of gadgets to help organise your space.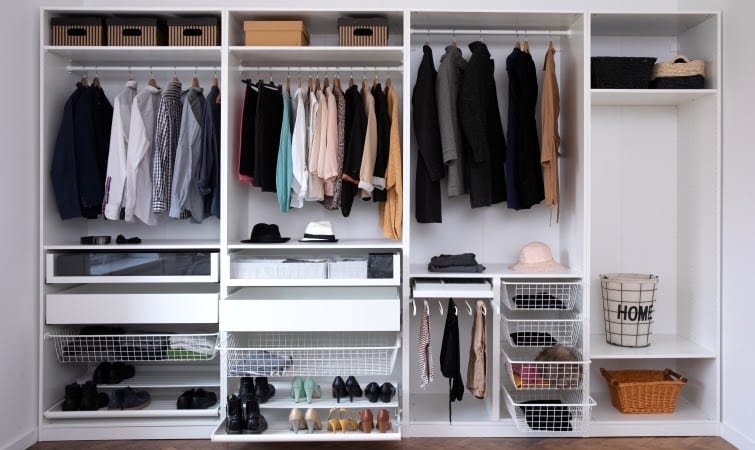 Sometimes you don't need the all singing and dancing gadgets though, you need to better organise what you have – maybe do a bit of de-cluttering and you won't have to spend a fortune on a whole wardrobe organising project. The key is maximising your space and making things easy to find. When you get ready in the morning you want to be able to see your clothes and accessories so you can pull your outfit together with ease. Organising your wardrobe may help you find outfits you never knew you had and enable you to put things together in an exciting and different way!
PINTEREST
Pinterest is a great place to start when organising your wardrobe. There are loads of images to give you inspiration to kick start your process. You may want to colour code, separate certain items for everyday wear and more special occasions or keep it simple and have tops, trousers, dresses, accessories etc. You do what works best for you – it's your space to organise!
DE-CLUTTER AND HAVE A PURGE
Now you have you're inspiration for organising your wardrobe space, go through your clothes and see if there's anything you no longer need. Get rid of anything stained, with holes in or things that have seen better days. Donate clothes that no longer fit your lifestyle. If you have loads of gym clothes but can't remember the last time you had a workout it may be time to donate them! Equally if you have a bunch of office wear but are now a stay at home mum donate them to charity so someone else can benefit from them. Once you only have clothes that you wear and love it will be so much easier to organise them in your wardrobe.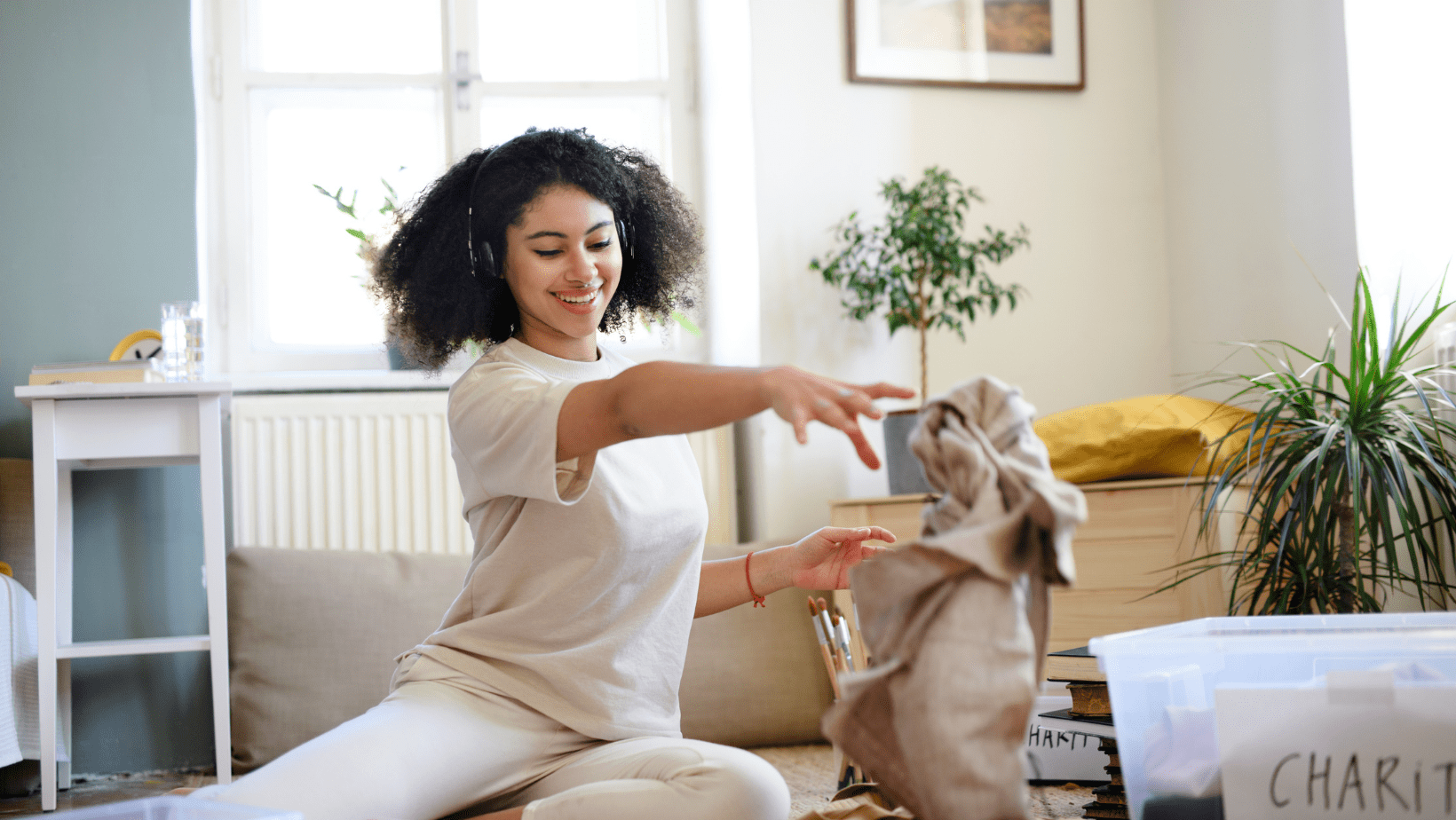 STORE OUT OF SEASON CLOTHES
We all know the weather is unpredictable in the UK but do you really need all your winter coats and woolly jumpers hanging in the wardrobe in the middle of summer? Will you need your bikinis, kaftans and summer sandals when it's dipping below freezing? Our tip for wardrobe organising is "only keep the things in the wardrobe that you're wearing "right now"". You can store the rest away in boxes, the loft or in a PODS container. We also offer box storage for just a few items with our sister company "Simply BoxIt".
LEARN HOW TO FOLD WHEN ORGANISING YOUR WARDROBE
You may have seen the Marie Kondo way to fold clothes. It works well when organising both small and large wardrobe spaces as it enables you to see all your clothes quickly and easily rather than rooting through piles in drawers and on shelves.
SEPARATE ITEMS IN LARGE DRAWERS AND SHELVES
If you have deep or large shelves and drawers in your wardrobe space you need to make sure you organise your wardrobe in a way that you can easily see and access the items. Putting accessories in plastic storage trays or boxes helps them stay separated but you can still see them all. You may also want to try drawer separators when organising your underwear drawer to keep pants, socks and bras in their place.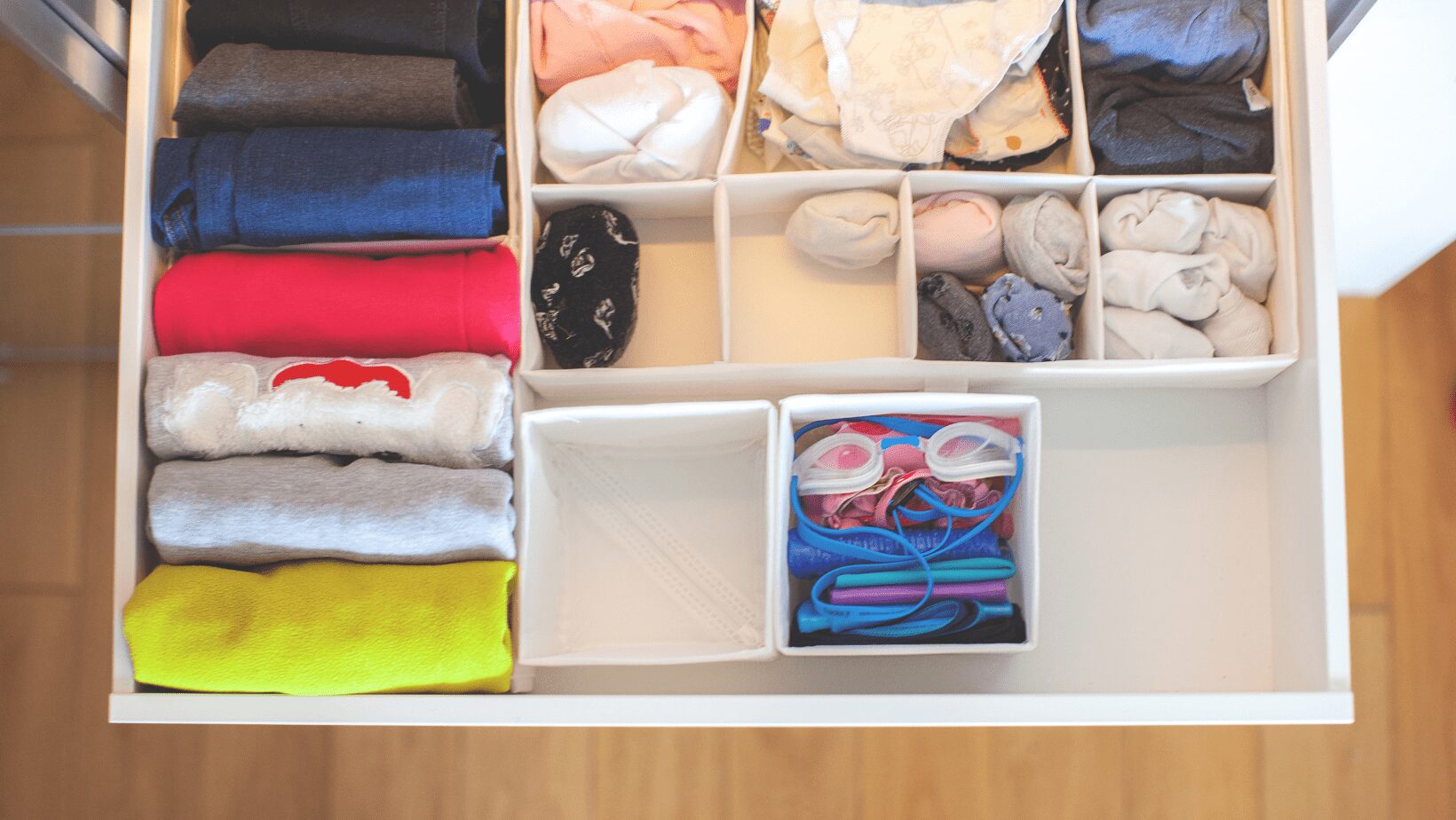 USE STORAGE TO DE-CLUTTER OR MOVE ITEMS OUT OF THE HOUSE
Are you taking on a big declutter or organisation project? You might need to upgrade your storage options. Why not treat yourself to a portable storage container to help sort and access items. It's like having a magic extra room right in your driveway! And what's the best part? Our Storage containers can be delivered and picked up totally on your timescale, so you don't have to be in any rush to make decisions. Keep it for a few weeks or months – you may find once you have one you don't want to let it go!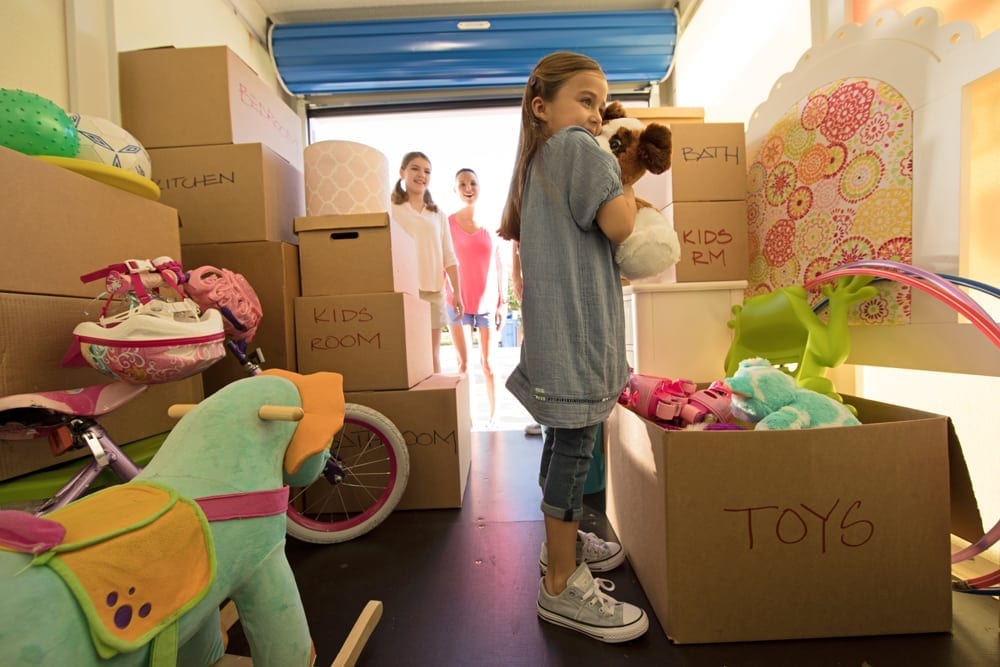 DON'T NEGLECT YOUR DOOR SPACE
The backs of wardrobe doors are a great place to hang belts, scarves, bulky necklaces and even shoes. You can get some great over door storage options to help with organising your wardrobe. They won't break the bank either! Check out some of these options on Amazon.
HAPPY TO HELP WITH ORGANISING YOUR WARDROBE
We hope this article inspires you to organise your wardrobe space and make it work for you! It may even inspire you to organise other parts of your home too such as your kitchen.