In 2019, anyone with a full-time job spent an average of 8.28 hours a day at their workplace. For many, that's eight and half hours now spent working at home thanks to COVID.
Working from home full time is not like that time you had a 'snow day' or your child was ill. To make it work, you'll need to create an office that's worth coming back to, day after day.
We've got some ideas to help you form the basics of your home office setup.
Home office necessities
Excellent internet and Wi-Fi connection
A functional computer
Monitors, keyboards, and mouse
A chair you love
An awesome desk
Dedicated office area
HOME OFFICE NECESSITIES
You're excited to buy that USB cup warmer you saw on a Facebook advert recently. But before we talk about extra luxuries, let's take care of the basics for your home office setup.
EXCELLENT INTERNET AND WI-FI CONNECTION
Take this online speed test. How did your internet do?
If you're looking at speeds of 50 Mbps or more, then you've likely got plenty of bandwidth for most basic office functions, like email, browsing, streaming, Zoom calling, and uploading files. If your internet is slower than 50 Mbps, it's time to upgrade.
25 Mbps or less and you'll start to run into problems with basic functions, like downloading files.
Upgrade to a faster internet connection (and a decent Wi-Fi router) is one of the easiest and most essential things you can do to upgrade your home office setup.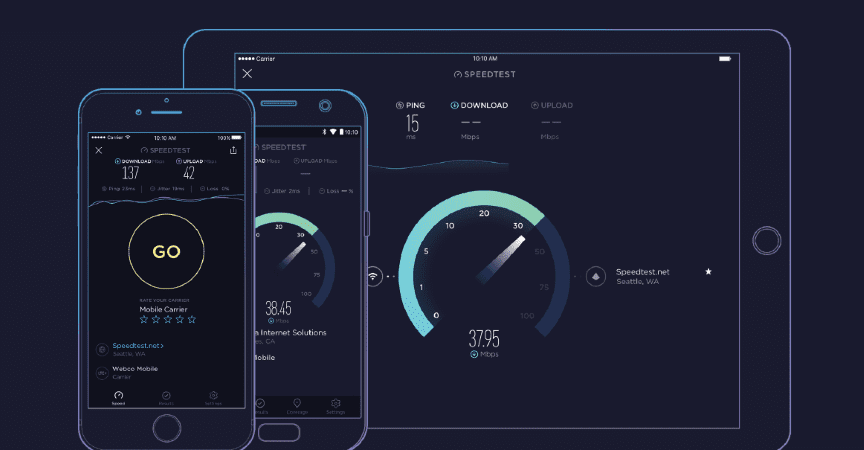 A FUNCTIONAL COMPUTER 
If your employer doesn't provide you with a laptop, but your personal computer just isn't cut out for work from home life, you're not alone. Computer sales have gone through the roof since the coronavirus pandemic began. But upgrading your device doesn't have to break the bank.
If money is no issue, then go ahead and get an all singing, all dancing Macbook Pro. For the rest of us, there are some great deals on super-functional, mid-tier office laptops from companies like Lenovo and Acer – shop around and read up on reviews.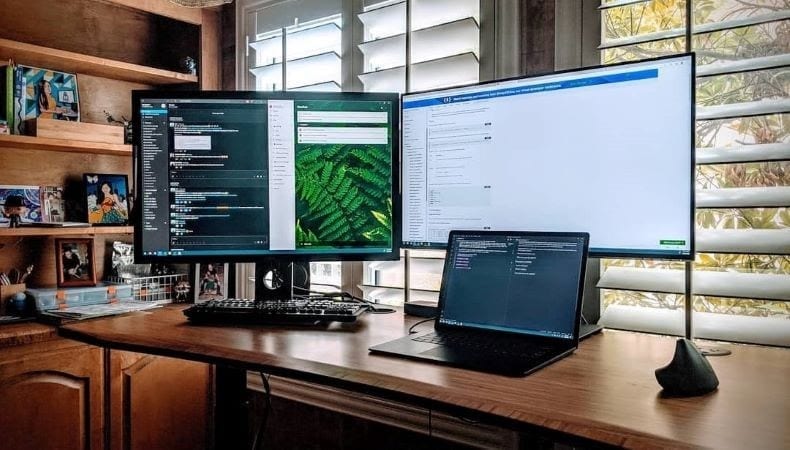 MONITORS, KEYBOARDS, AND MOUSES
Looking at a tiny laptop screen all day is straining on your eyes. If you can invest in a second, larger monitor to help you focus, stay organised, and multitask more effectively.
An ergonomic keyboard and a wireless mouse will also save you lots of time and energy on a daily basis, not to mention a great deal of wrist-pain later in life (ergonomic keyboards can help prevent arthritis).
A CHAIR YOU LOVE
An office worker will sit on average for 10+ hours a day so it's time to invest in a good chairr!
An office chair with lumbar support, adjustability, swivel action, and comfortable fabric is a must, or if you fancy something a bit different why not purchase a gym ball to sit on – proven to be good for posture and great for your core.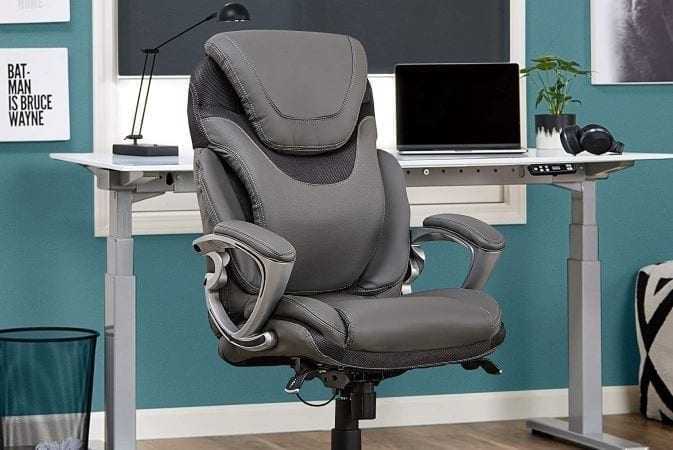 AN AWESOME DESK
Don't use your kitchen table. You need somewhere that makes you want to work, not think about what you're having for tea. Have a look on Pinterest for some inspiration.
Maybe consider a height adjustable desk so you can also work while standing.
DEDICATED OFFICE AREA
Your home is where you relax, sleep, cook, eat, socialize, and do everything else you love. If you're not careful, your work can seep into these other activities. Setting up a dedicated office space is essential so that working from home doesn't turn into living at work.
If you live in a house with a spare bedroom, space under the stairs, or boarded loft space, then setting up a home office for remote work shouldn't be too hard. Just be sure that everyone knows it's your office now, and not a playroom for the kids.
If you live in a smaller home and think you don't have any space, have a good declutter and if needed put some things into storage – get in touch to see how we can help.
You can see our blog on how PODS works and also how PODS compares with more traditional self storage solutions in Manchester.
Take a look on Pinterest for some inspiration to convert the smallest and unusual spaces into a home office.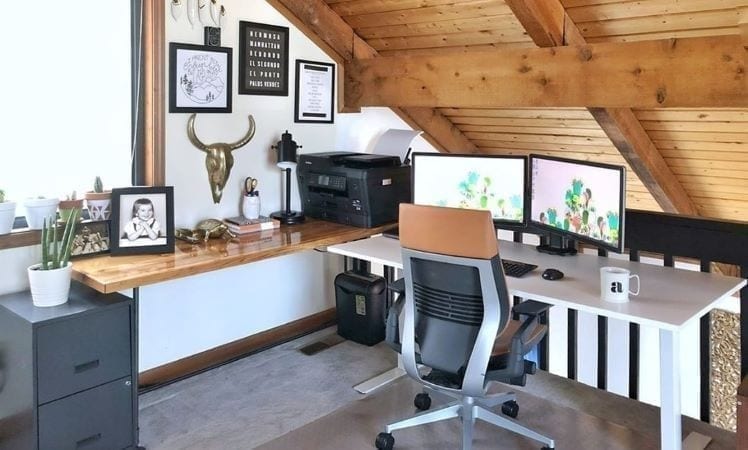 MAKE THE MOST OF YOUR HOME OFFICE
Remember, your new home office is your special zone, your sacred place to get things done. If you put in some work now, it will give back to you for years to come.