LOTS OF LOVELY STUFF IN SMALLER HOUSES
We are in a day and age where we all have a lot of "things" and "stuff" and could all do with a little bit more space. Our PODS v Self Storage blog will show you how traditional self storage for your things may not be the best option any more, not when PODS come to you!
Houses are becoming smaller than ever! The average British house size is now on average 20% smaller than in the 1970's!
https://www.which.co.uk/news/article/shrinking-homes-the-average-british-house-20-smaller-than-in-1970s
Space in modern homes is at such a premium so more and more people are turning to external storage solutions. You may want to store items that you still need, but maybe not all year round. Or you want to store items that are precious keepsakes and too sentimental to get rid of. You may have heirlooms or furniture that may not fit in with their current décor. It may be that you also have baby clothes, prams and items that you will need in the future but not "right now".
That's where "Self Storage" comes in and we"ll look at PODS v Self Storage to see the comparisons.
TRADITIONAL SELF STORAGE OPTIONS
When most people think of self storage, they think of a large warehouse type building with smaller sectioned off cold metal rooms with concrete floors and long corridors, multiple floors and brightly coloured numbered doors. You think of somewhere you can turn up with your stuff in a car or a van you have had to hire. You have to negotiate these floors and corridors to unload all your items into one of these rooms – be it small or large. Because space is at a premium in these facilities you are often lured in with special offers that jump up after the first month. You may get 6 weeks or 12 weeks FREE depending on how long you want to store for and then you pay the standard rate plus insurance to cover the cost of the self storage centre and its higher overheads.
Once you have moved into a self storage room, it can be difficult to move out. You again have to hire a van, re-negotiate corridors and multiple floors all increasing the risk of damage to your belongings.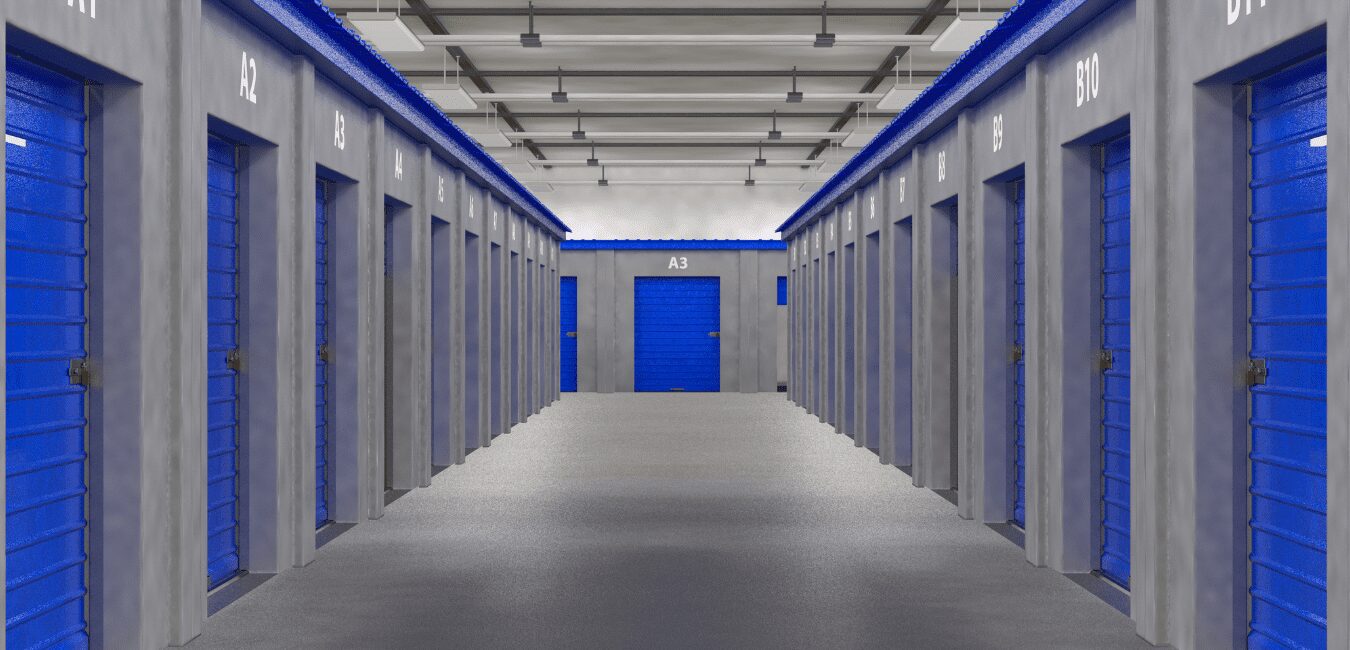 You may or may not have noticed that most self storage buildings are located at the side of busy roads, motorways or duel carriageways. These buildings come with expensive rents because of their prime "in view" position. Their building is their advertising space and more often than not – it is you, the customer, who ends up paying for this premium location in your storage fees.
When you just need some more space, you want it to be flexible, easy, cost effective and convenient. That's where PODS come in.
PODS SELF STORAGE
PODS have revolutionised the way people use self storage in Manchester and beyond. You no longer have the stress of getting your items to and from a self storage site. At PODS we deliver the storage direct to your door.

It's a simple concept – We deliver, you/we load, we move and we store.
We Deliver –  one of our unique PODS self storage containers to your driveway, workplace or other location.
You/We Load – You can load by yourself in your own time or we can provide a team to load for you. You can even keep the PODS storage container on site at your property. A self storage room can't be delivered or loaded at your door! Only PODS can do that.
We Move – We can move your container to a new address, property, office or other location of your choice. Or the container can remain at your delivery address. A self storage centre can't move your storage room to a more convenient location for you!
We Store – Your container can be stored on site at your property or stored at our local secure Manchester storage centre. It is fully equipped with CCTV, 24/7 security guard and access is by appointment only. PODS containers can be stored short or long term for weeks, months or years!
Below you can see just how PODS compares to other traditional self storage companies and the benefits are clear to see!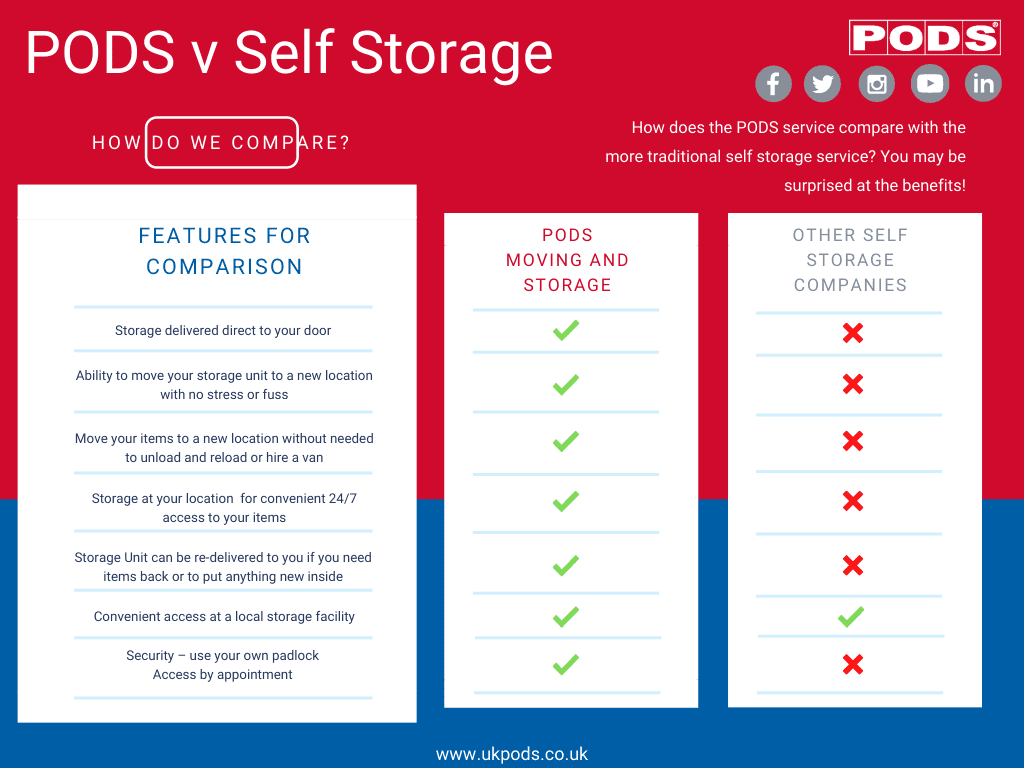 Downloadable PODS v Self Storage Comparison Chart
THAT'S BETTER…
PODS really are more convenient, more flexible and much better than using a traditional self storage site in Manchester – don't you think? Why not try it for yourself? Plus, if you are already storage elsewhere, we will move you into PODS storage for FREE*!
*minimum stay of 3 months applies for this offer within a 10 mile radius of our site.
We think you'll be pleasantly surprised at the price too. Because we can do more jobs in one day and we don't have the large overheads of other storage companies. We make sure our prices reflect this, so we pass the savings onto you!
Get in touch today for a FREE quote!
0161 300 9712                    [email protected]