If you're looking for self storage near you; you can't get much closer than PODS.
PODS provide portable storage units that are delivered to your door. If you are in Manchester, Stockport, Cheshire or surrounding areas then stop looking for self storage "NEAR" you. With PODS, the self storage comes direct to your door.
Stop Googling "self storage NEAR ME" – PODS come TO YOU!
Whether you're moving house, need a temporary storage solution, want a unit in an emergency, are de-cluttering or for any other reason. A PODS unit can provide a unique solution, delivered direct to your door.
HOW DOES PODS STORAGE COME TO ME?
We deliver a PODS unit direct to your door. It can be placed on your driveway, car park, parking bay or temporarily on the roadside.
You can load it in your own time or we can load it for you. Depending on the size of container required, will depend on the options available.
CONTAINER SIZES

PODS 7ft Storage Containers – cannot remain at your location – we will deliver and load for you, then take it away to be securely stored. We are also offering your transport into storage within 10 miles completely free (June 2023).
PODS 12ft Storage Containers – can be stored on or off site. The PODS storage unit can stay on your driveway or we can collect and store it at our secure storage facility until you need it back. We can also offer a loading service for these containers.
PODS 16ft Storage Containers – can be stored on or off site. The PODS storage unit can stay on your driveway or we can collect and store it at our secure storage facility until you need it back. A loading service is also offered as an option for this size of container. We can load for you so you don't need to lift a finger.
Our PODS containers are essentially a portable storage unit. It has a wooden floor, polymer roof (to let in natural light) and it is designed to be breathable and weather proof. They are tested to withstand 110mph winds.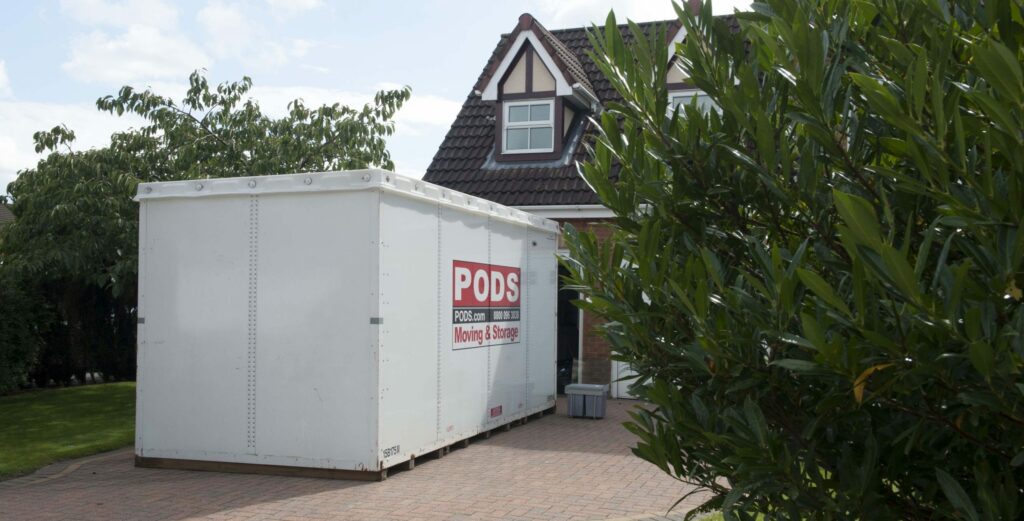 PODS STORAGE NEAR YOU
With PODS – we come to you. Even if you don't want your storage unit to remain on site the convenience is impossible to beat. Our customer service is pretty great too if you check out our latest reviews.
If you use a traditional self storage site that's close to your home, you will have to hire a van or make multiple trips in your car to get all your items into the storage unit, handling everything twice as much as you need to.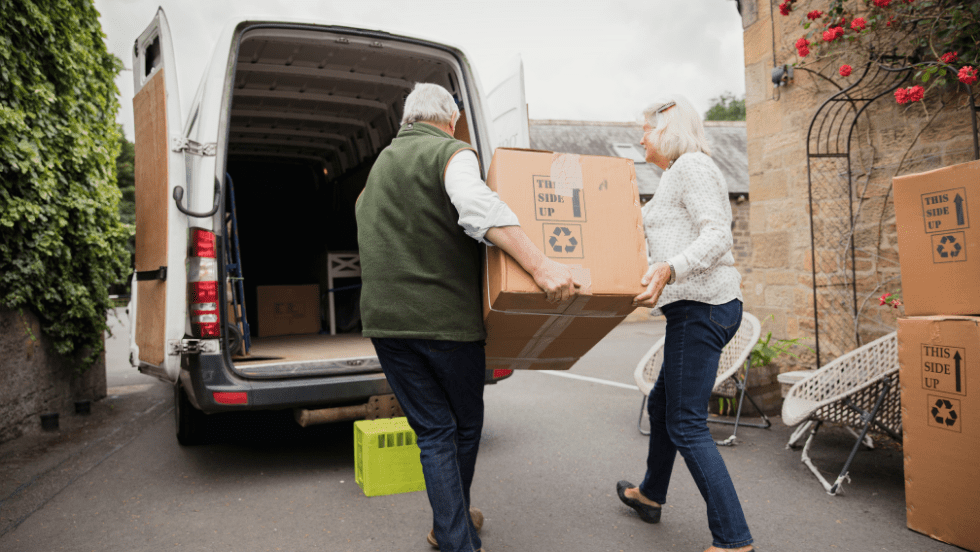 With PODS we remove all of that stress and effort. A PODS storage unit is cheaper, more convenient, easier and stress free!
Don't keep looking for self storage "near me" when PODS come direct to your door. For short term or longer term storage, more and more people are choosing PODS.
You may be busy googling and looking for a suitable self-storage location near you but you cannot get much more convenient than right outside your front door or on your driveway. Stop searching because we have the answer. Once you try self storage the PODS way you won't go back to a traditional self storage site again – you won't ever need to!
BETTER THAN TRADITIONAL SELF STORAGE
Gone are the days of traditional self storage where you have to get a van, navigate corridors and lifts or pay expensive security deposits. With PODS – the self storage comes to you so you can access your things exactly when you need them. It's like an extra room or garage extension. Read our blog – PODS v Self Storage
Self storage near you doesn't have to be expensive – our on site storage units are cheaper and more convenient than most of the big self storage sites. We don't have the huge electricity bills or business rates that a giant self storage site has. Our overheads are lower so those savings are passed onto you, our very important customers.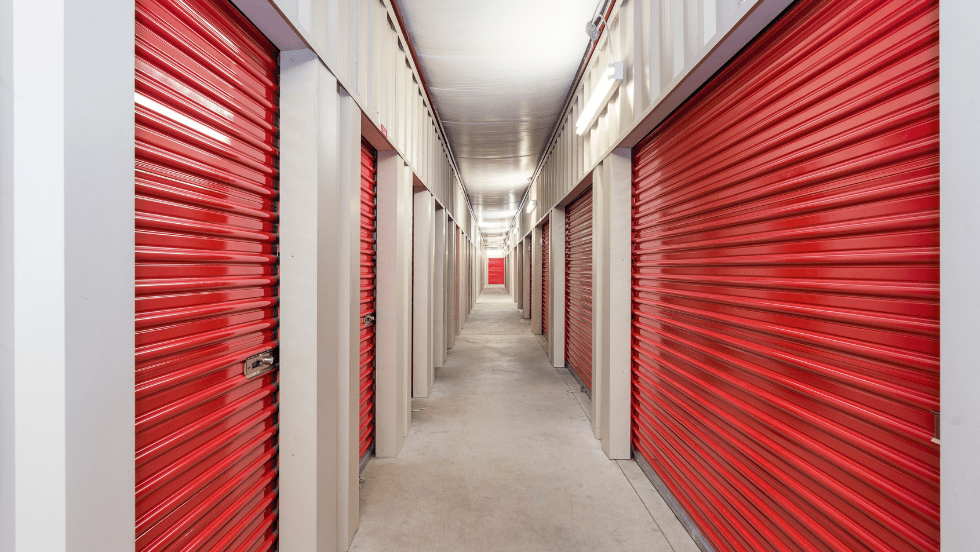 BENEFITS OF PODS – SELF STORAGE
Not only do we bring the storage to your door; we make self storage easy and flexible too! We bring one or more storage units to your door. Keep it onsite, store with PODS and you can either load it in your own time or we can load for you. You can use PODS for:
The possibilities are endless with a PODS portable storage unit.
SELF STORAGE NEAR YOU – PURPOSE BUILT FOR YOU
PODS are the only people who offer a purpose built storage container that can be delivered to your door and stay on site for as long as you need it to. You may think it's like a shipping container but a PODS container is so much more. Shipping containers can be damp, dirty, rusty and not to mention dark inside. Also the smallest in 20ft long and the only other option is 40ft, so they are much too big for most residential and even business premises.
A PODS container is clean, dry, has a transparent roof, is breathable and has a purpose built wooden floor. We have even fitted our containers with an "e-track" system and points inside so you can secure your items inside as you load.  Our containers are cleaned after each use and look pretty smart when parked at your property. It provides self storage near you, just when you need it most.
LOCATIONS WE COVER
We deliver to Cheadle, Chorlton, Sale, Stretford, Bolton, Bury, Worsley, Wilmslow, Hale, Knutsford, Altrincham, Hyde, Urmston, Reddish and so many more places in and around Greater Manchester. We have also worked with lots of local businesses such as the Didsbury Festival, Made in Manchester, Mercedes Benz Stockport, Jodrell Bank Observatory, Manchester City FC, City West Housing Trust, Rock FM, Johnnie Johnson Housing and many more. They not only need 'self storage but they need a flexible storage solution. One that that can be moved from place to place; around different locations or simply just an onsite storage container.
PODS storage units cover the whole of the North West but we do most of our deliveries in and around South Manchester. We don't think there's an area locally that hasn't seen one of our unique PODS containers.
STORAGE OFF SITE
If you don't need storage at your location but still want self storage nearby, PODS can still deliver a unit to your door for you to load up. We can then take it away to be stored at our secure storage facility in Manchester. We are located 5 minutes from the City Centre on the A6 (Hyde Road) so you can easily access us from most places including Stockport, Manchester City Centre, Heaton Moor, Fallowfield, Didsbury, Salford, Tameside, Longsight, Gorton, Openshaw and all surrounding locations.
Our 7ft containers will be delivered and loaded by the PODS team, then taken away to be securely stored. With our 12ft and 16ft containers you have the option to load and keep it on site or we can load and take it away for storage with us. Either way the ball is in your court and the self storage comes to you.
PODS FOR MOVING HOUSE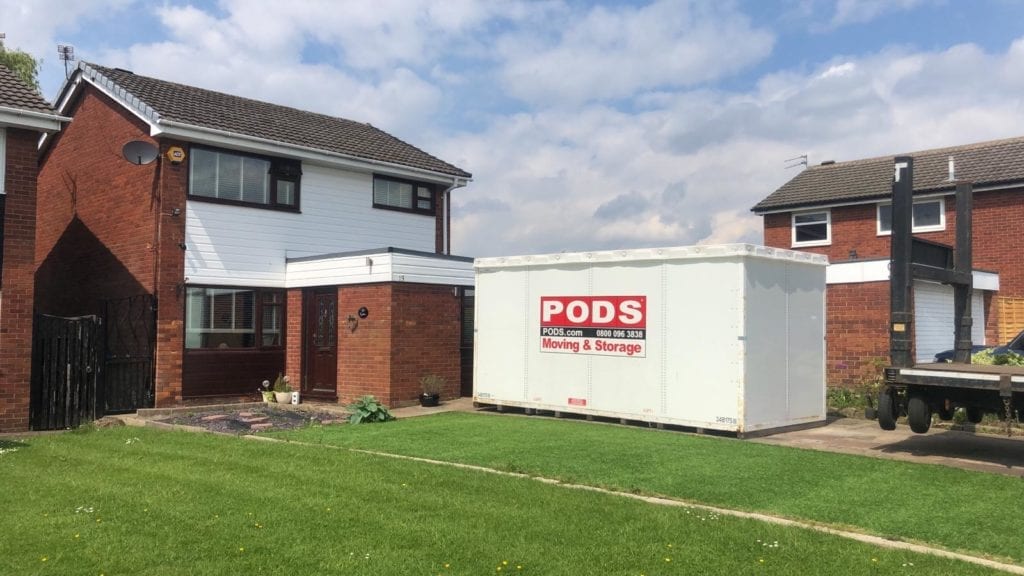 PODS storage containers are not just for self storage though. You can even use them to move house. If you're in the process of moving and are looking for self storage near you that you can take your items to while your new property is finished or you find your dream home. Stop! A PODS container gives you the flexibility to move and store with one company. You don't need to load and unload multiple times. Load up your PODS container with your items to be taken into storage and then we will collect and store the container for you. Then, when your new home is ready, we will deliver it back to your door for you to unload in your own time.
HELLO FROM PODS!
So stop searching and choose PODS who come to you. We're not just near – we're at your door. Get a quote now.