Manchester has long been known as an excellent place to live. With a bustling city centre renowned for its arts, culture, and historical importance, excellent transport links, and great schools, there are many great reasons to move to Manchester.
Manchester is a city with something for everyone. Young professionals, students, and families all find Manchester a fantastic place to live. It is no surprise Manchester is the highest ranked UK city on The Economist's Global Livability Index Report. 
If you are planning a move to (or within) the UK's most livable city, you may be wondering where to find your perfect home. Whether you are looking for the highest-ranking schools or the best nightlife, here are the best places to live in Manchester:
LIVING IN ALTRINCHAM
Altrincham is an excellent area for families to live in and one of Manchester's most affluent locations. Altrincham boasts many of the city's top-ranking secondary schools and beautiful period properties that make ideal family homes. Families and dog walkers will love Altrincham's proximity to the countryside, and many parks ideal for country walks. The stunning Dunham Massey estate is also located in Altrincham with its grand 18th-century house, vast deer park, and extensive gardens.
SALE
Sale is an ideal area for families to live, and thanks to its top-rated schools, it is a popular choice for parents. This family-friendly location is home to plenty of parks, including Worthington Park, Walton Park, and Sale Water Park. Housing in Sale is considered affordable, and the area is also home to plenty of shops, restaurants and easy transport links to the city centre.
DIDSBURY
The Manchester suburb of Didsbury is an affluent area ideal for cosmopolitan living. House prices here are higher than in most locations in the county, and the area offers many large Victorian houses ideal for families. Didsbury is a sought-after place for people looking for a leafy location with independent shops and trendy bars and restaurants. 
RANKED THE BEST PLACE TO LIVE IN MANCHESTER BY THE SUNDAY TIMES – PRESTWICH
The Sunday Times recently named Prestwich the best place to live in Greater Manchester. This thriving community certainly has plenty to offer and is becoming a firm favourite location with families. Here you will find excellent schools, great restaurants and bars, and plenty of independent shops. Heaton Park is also located in Prestwich, offering a vast outdoor area to explore and enjoy. There are many reasons to make Prestwich home. Plus, current house prices remain affordable, which adds to the appeal of this up-and-coming area.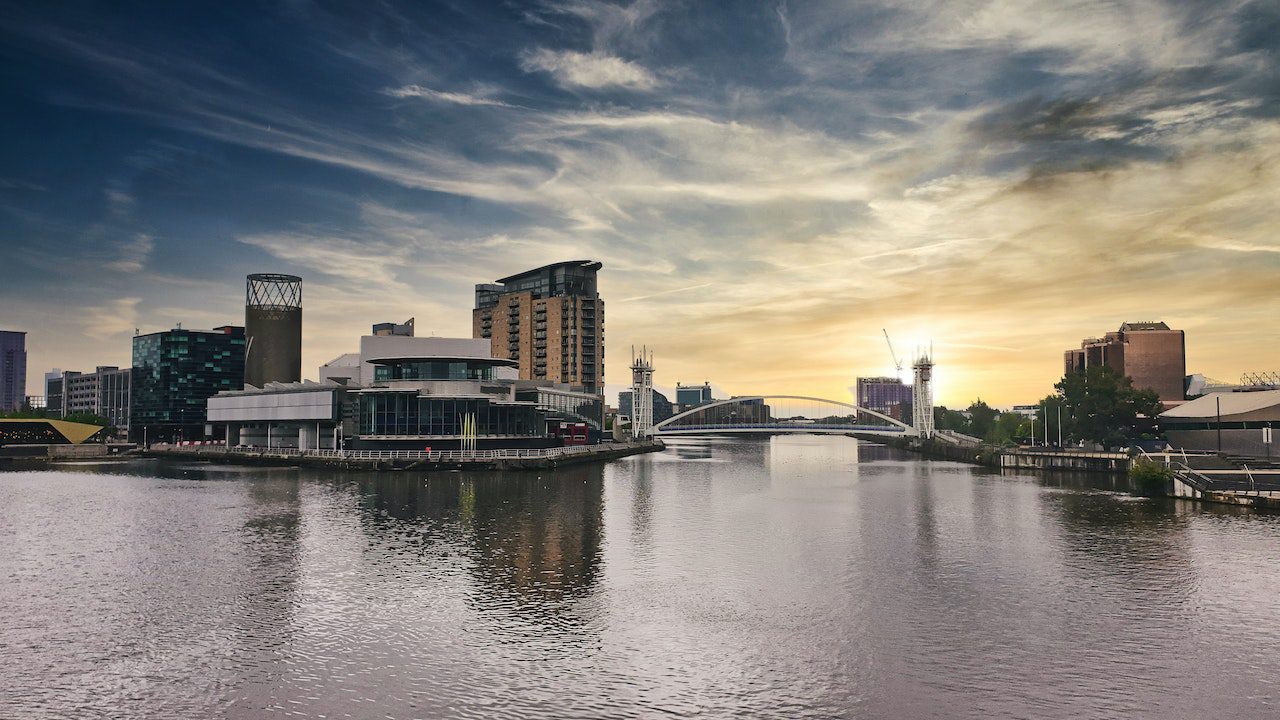 SALFORD
Salford has undergone a considerable transformation and is now one of Manchester's best places to live. This makes Salford an excellent choice if you are looking for more affordable housing. The arrival of MediaCityUK at Salford Quays has made Salford an important cultural destination, and within The Quays area, you will find museums and galleries. If you are looking for vibrant nightlife, Salford offers this, too, with popular restaurants and bars located at Salford Quays.
Are you planning to move house in Manchester? Find out how PODS can take the hassle out of moving house.