Renting is popular these days, especially in cities and many people rent before going on to buy their first home. When you're renting an apartment, flat or even a house you usually have to pay a pretty hefty deposit (especially if the property is furnished). So how do you make sure you get your deposit back after renting?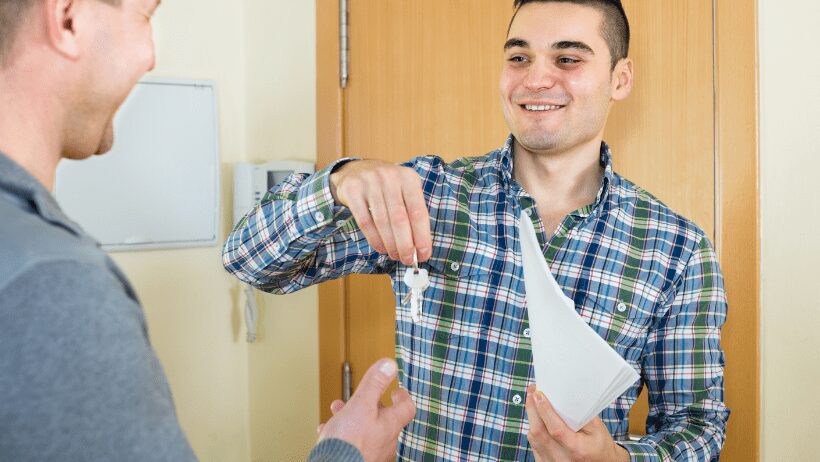 Most landlords will take a deposit of one month's (or more) rent when you move in. This deposit should be held in a government-approved tenancy deposit scheme (TDP) if you rent your home on an assured shorthold tenancy. If you are on a different tenancy, then deposit rules may differ.
MOVING IN
When you move into your new place, you'll be excited, planning a housewarming, organising and unpacking. You're probably not thinking about leaving your property or getting your deposit back when you first move in. However, it makes sense to take a few photos of the property and its condition when you first arrive especially if there are any issues (even if they are small). Any damp, marks, scuffs or damages should be reported to your landlord as soon as you notice them. The landlord may or may not be aware, so it makes sense for you to inspect yourself. This will stop any disputes in the future about who caused or when any damage occurred if you report it as soon as you move in.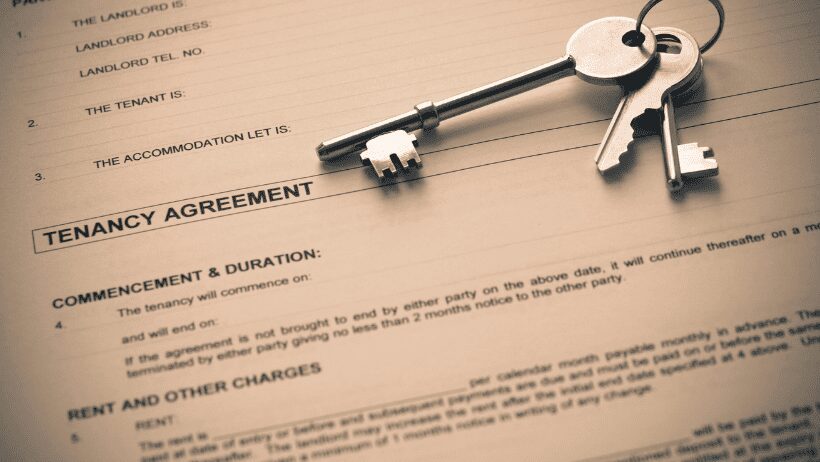 GETTING YOUR DEPOSIT BACK AFTER RENTING
At the end of the tenancy, landlords must return the deposit within 10 days of both landlord and tenant agreeing how much will be returned. You want to get your full deposit back so – "How do you make sure you get your full deposit back after renting?"
Make sure you

replace things that are broken

(glassware, plates and furnishings) if they have been provided as part of the tenancy.
A certain amount of wear and tear is normal but it may be an idea to speak to your landlord about this during your tenancy if items become a little worn so neither of you are stuck with surprises when your tenancy comes to an end. Landlords can

take money from your deposit

if you have damaged the carpet or floor. Maybe you've damaged it with hair straighteners, a spillage that cannot or has not been cleaned; make up, a pet has chewed it or something else. Landlords cannot withhold your deposit if the carpet is worn from general walking on it.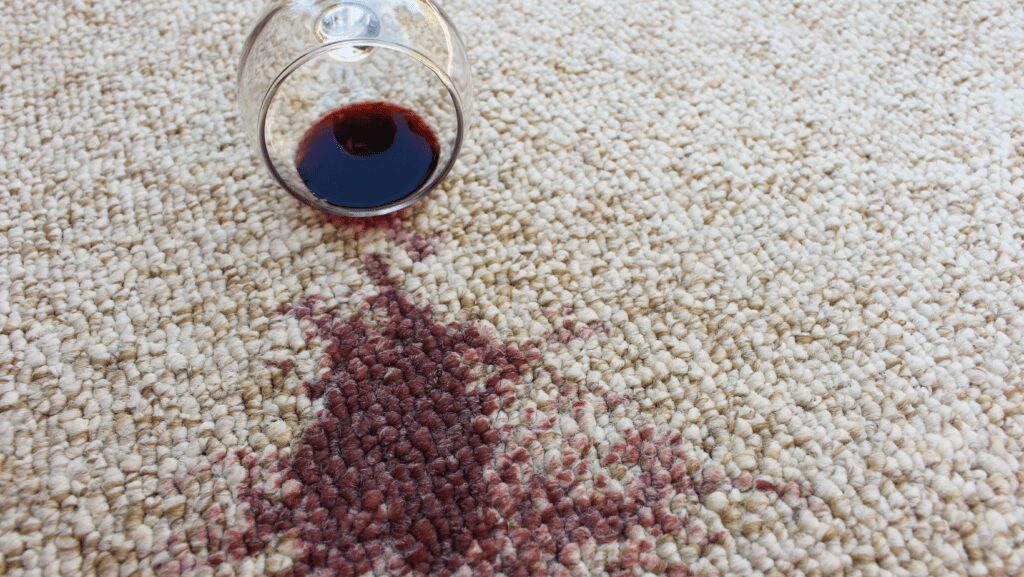 If anything breaks during your tenancy,

report it immediately

. The landlord will likely replace it or discuss how it was broken or if it's just normal wear and tear. Don't wait until the end of the tenancy as you may be hit with the bill.

Clean, clean, clean

– when the tenancy comes to an end, make sure you clean up. A deep clean can go a long way and can make the difference between getting your full deposit back or not. A clean property always feels nicer to a landlord on inspection and they will know their property has been looked after. Make sure things like the oven, dishwasher, washing machine and cupboards are left nice and clean and not full of dirt or grease. The landlord will have them cleaned before the next tenant but if it's a deep clean, the landlord may charge you and take it out of your deposit.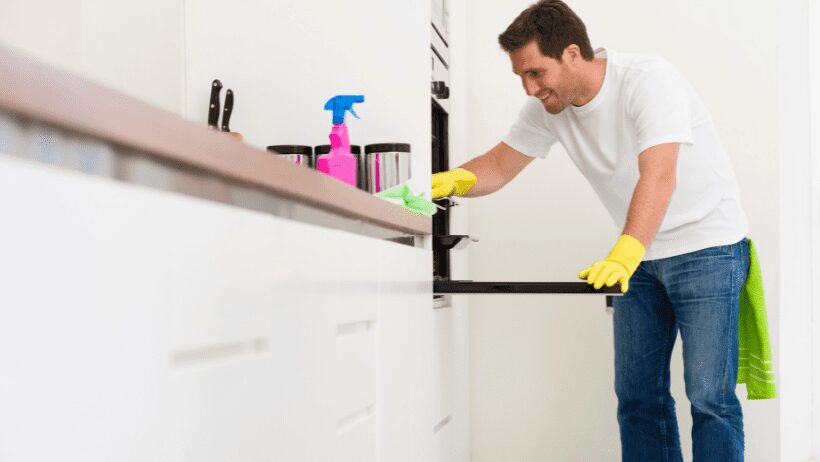 Make sure you're not in

rent arrears

. If you owe any money to your landlord, this will be taken out of your deposit. If you owe more than you're deposit you will be pursued for rent arrears.
Repair any holes from pictures on the wall. Some landlords will be super strict and not allow pictures or mirrors to be hung, especially if they are large and require raw plugs. Some will – but it's always better to check first and if allowed

make good any holes

that are left or speak to the landlord about leaving picture hooks in for future tenants.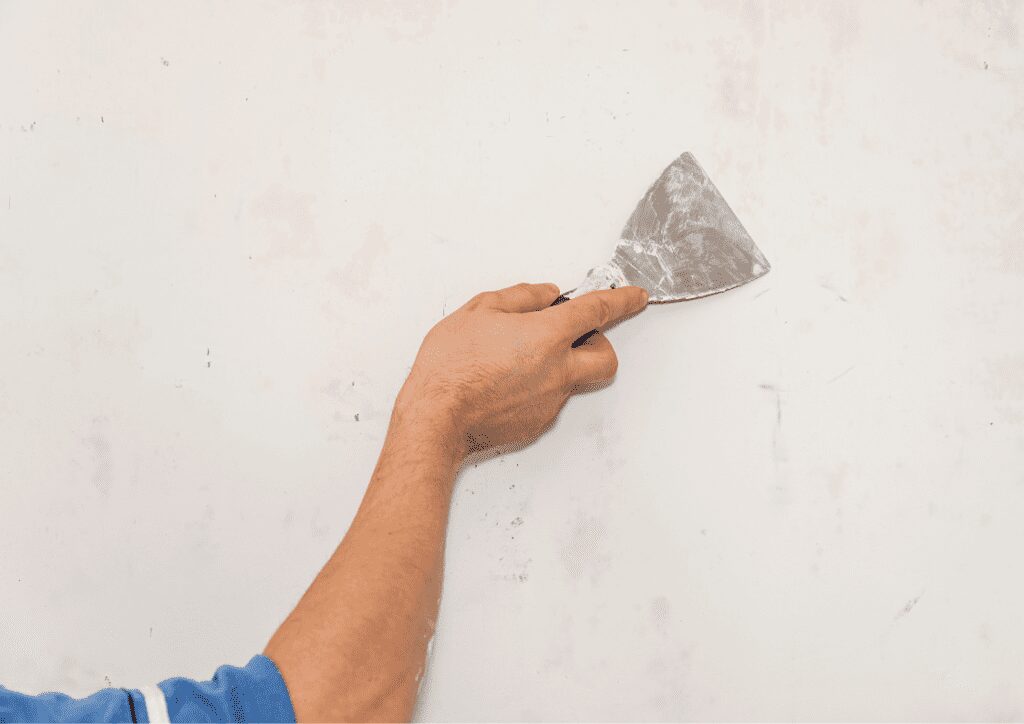 ATTEND THE INSPECTION
Just before, or when you vacate the property, the landlord will likely visit to do an inspection. Make sure you're there so you can discuss and if needs be dispute any damages, missing items or marks. It's much easier to do this in person and ask about getting your full deposit back than not attending and trying to communicate after you have moved out.
It is also a good idea to take photos before or during the inspection, so you have evidence of how you left the property when you moved out.
ASKING FOR YOUR DEPOSIT BACK
www.shelter.co.uk has produced a great email template to request your deposit back. It's simple and to the point and if you email your request then it is time and date stamped.
Even if you have requested your deposit back verbally and it has been agreed, you should still always get it in writing.
GETTING YOUR DEPOSIT BACK – email template
---
Deposit refund request for [add the property address]
I am the former tenant/lodger [delete one] of the address above, which you rented to me from [add date] to [add date].
I am writing to ask you to refund the tenancy deposit I paid to you on [add date].
The property has been left in good order and the rent was fully paid.
Please refund the full amount of [add amount here] within 10 days of receiving this email.
Thank you.
[Add your name and phone number]
---
DISAGREEING WITH YOUR LANDLORD ABOUT GETTING YOUR DEPOSIT BACK AFTER RENTING?
If the Landlord wants to charge you for anything you can discuss this in person at the inspection. If he states anything after this you can dispute, negotiate and agree a different figure if needs be. Chances are if you have done all the above and looked after the property you will get your deposit back in full!
If you need any further help getting your deposit back after renting you can visit Citizens Advice.