How The PODS Service Works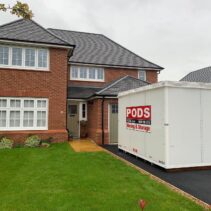 Delivery
We deliver an empty PODS container to your location, whenever and wherever you need it.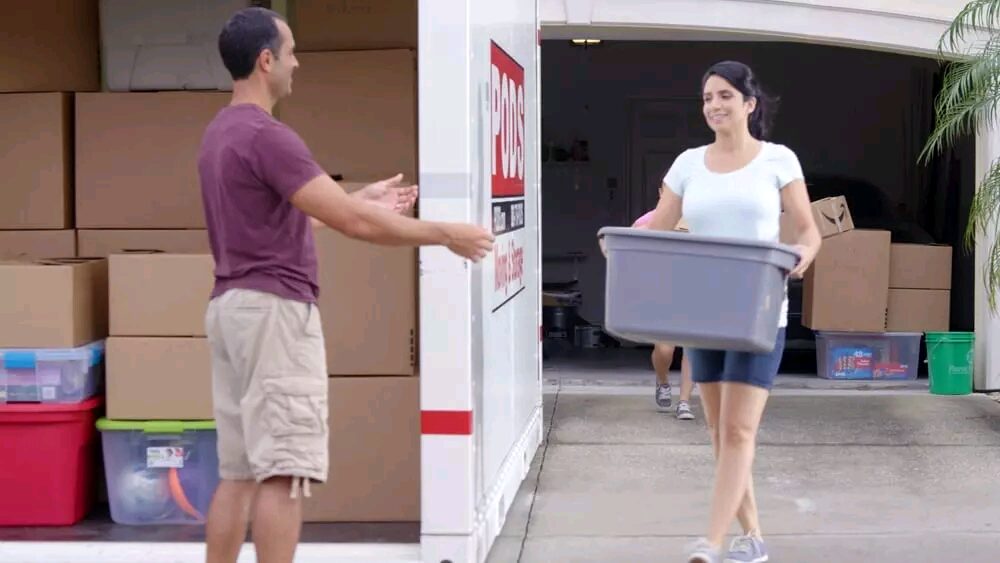 Loading
Load your PODS container your way, in your own time; or we can load it for you - you choose!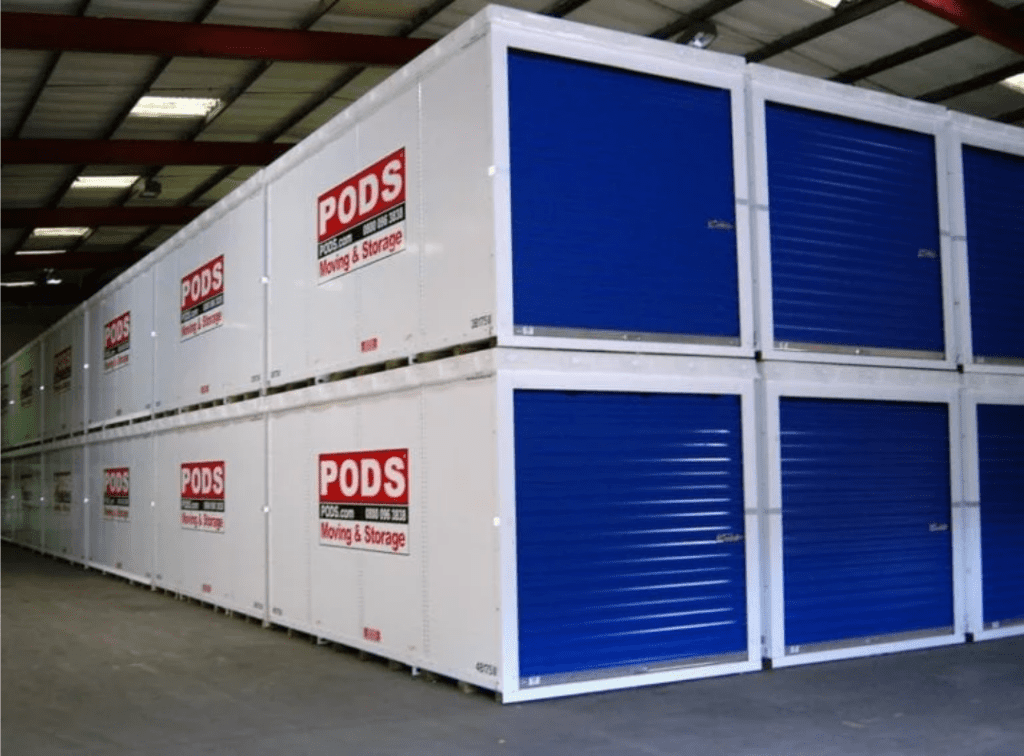 Storage
Keep your PODS container at your location or we can collect it and store it in our secure storage facility.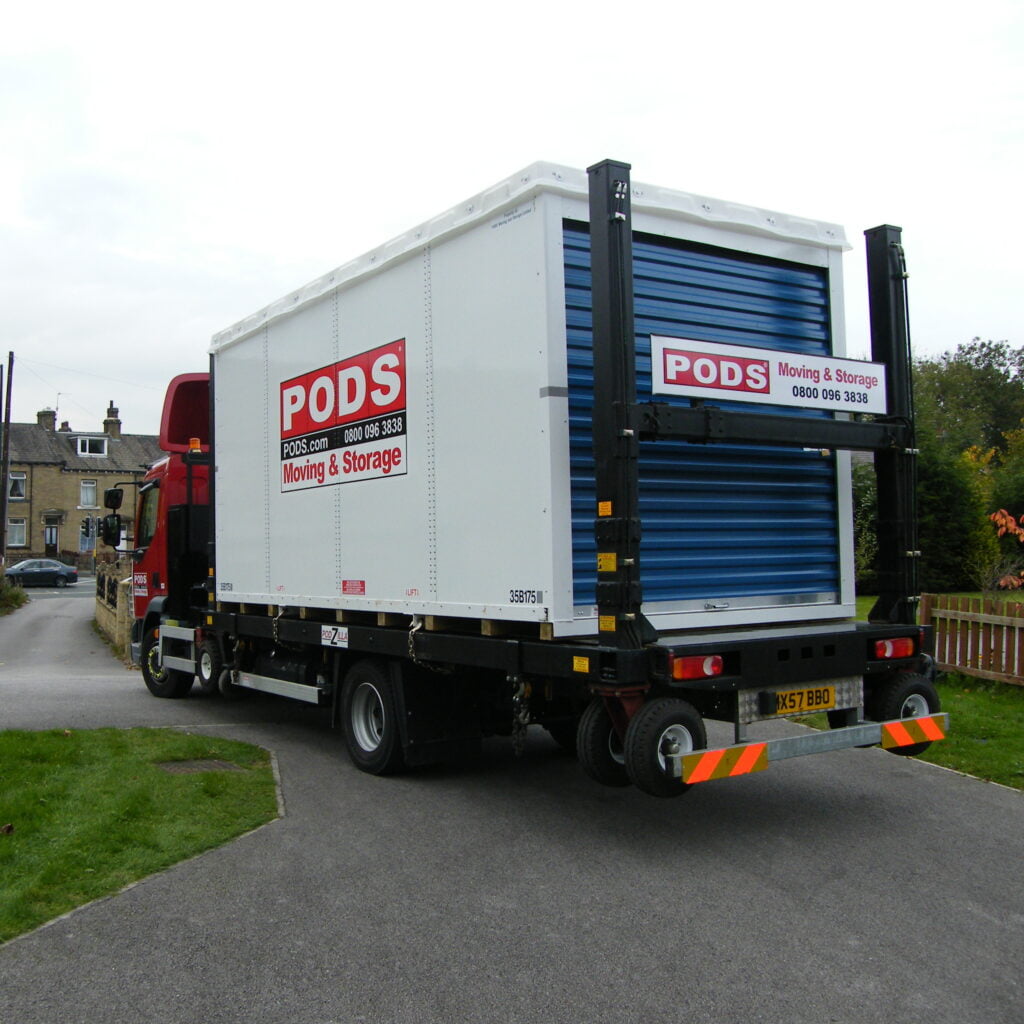 Moving
Our service gives you flexibility to move on your terms. Whether you're moving around the corner or across town.
Learn more about our containers
PODS storage units are designed with the customer in mind, making moving and storage in Manchester easier than ever.
Click here to see all benefits of our containers. With a PODS storage unit, the container can be packed and loaded in the customers' own time, keeping the stress to a minimum. PODS Manchester is the only UK franchise offering the unique PODS storage containers.

Moving & Storage, Solved!
1. Moving Containers
PODS Moving and Self Storage in Manchester is part of a global operation and so far we have helped move over five million customers worldwide. We know how stressful moving house can be!
From your initial survey, throughout the planning process and right through to the move itself, our professionally trained teams will be there to ensure your whole move runs without a hitch.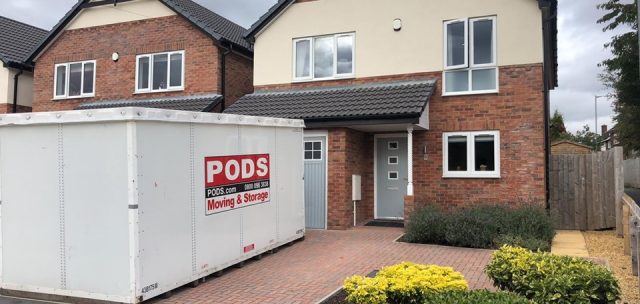 2. Secure Self Storage
PODS offer self storage in Manchester is unique. No other storage company can do it in quite the same way. It's the most convenient, user-friendly and hassle-free way to manage your self storage needs.
Because we come to you, we make self storage easy by bringing the storage unit to your door.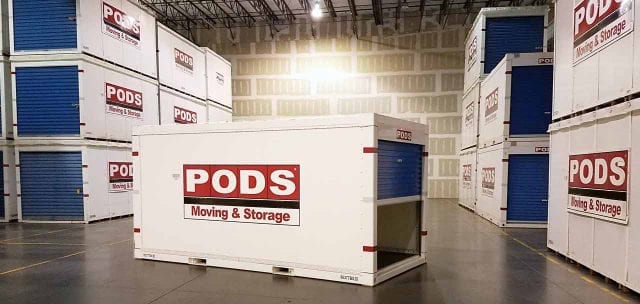 3. Manchester Load and Go
The PODS Load and Go Service is great if you want all the benefits of PODS but don't have room to keep a storage unit at your property.
This is an ideal solution if you live in Manchester City Centre or don't have room on your drive or road to keep the storage unit. We will deliver direct to your property for you to load, then we'll transport it and store it in our secure storage facility. Load and Go is convenient, easy and more cost effective than using a traditional Manchester removal company.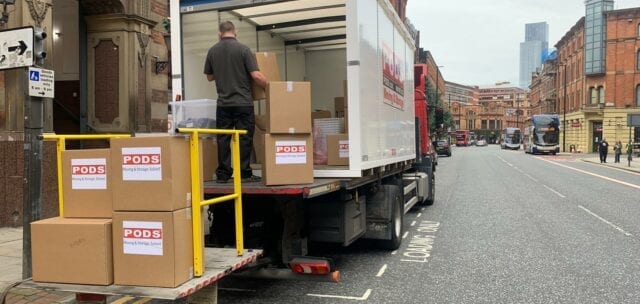 PODS Moving and Storage UK
PODS is a smarter way to move and store your possessions when moving to a new home or property. Our system combines removal and self-storage solutions, giving you ultimate flexibility and convenience. PODS containers move between your old home, new home, and storage warehouse on the back of a lorry – wherever you need them the most.
Where we service
Based in Manchester, we serve Greater Manchester, Stockport, and the rest of the UK from our headquarters in the North West. Teams can transport your belongings to all parts of the country, including England, Wales, Scotland and even the Shetlands.
PODS Moving & Storage runs a 15,000 square-foot central depot just a few minutes from Manchester City centre. A secure storage service runs 24 hours a day, seven days a week year-round and is conveniently located for moving plans that fit around you. 
What we do
PODS Moving and Storage operates differently from conventional moving and storage companies. By combining the two, we can offer a more versatile and convenient service than other providers, helping to take the stress out of your move. 
Our system revolves around PODS Containers that quickly load and unload on the back of trucks. Because of their convenient size and shape, you can keep them outside your home, in a warehouse, or at your destination. You can then load and unload at your leisure without worrying about moving deadlines.
PODS works around your schedule, letting you pack at your pace. Our PODZilla lifting system keeps containers level as we lift them into the air and onto our truck, removing the need for ramps or changing the angle inside. This approach reduces the risk of damage and permits more efficient storage. 
PODS are available in three sizes and come with weather-proof steel frames and steel-locking latches. Thanks to this unique system, the PODS concept now operates across the world. We have operations in over 46 US states, Canada, and Australia and have made more than 5 million deliveries to date.
How competitive are PODS prices compared to traditional removal or self-storage companies?
PODS prices are highly competitive compared to traditional removal and self-storage solutions because we combine the two services. There are no hidden fees, and you get the convenience and flexibility of using a PODS container to move or store your belongings at no extra charge. 
How much you pay depends on your requirements. However, you can quickly get a free quote from us if you need moving and storage combined. Simply tell us how much space you need, where you want us to deliver the container, and how long you need it. Our team will then send you a tailored quote. 
Where can I find a PODS self-storage near me? Easy. We list all our locations on a single page.
We provide flexibility
There's no need to hire a van or ferry goods back and forth. The PODS moving and storage service saves you time and money. Your PODS storage unit can stay on-site with you for ongoing use for as long as you need.
And if you want to get your items out of the way, we'll pick up your storage unit for storage at our secure Manchester storage facility. PODS keep things easy and stress free.
With PODS, Service Comes As Standard
PODS offer a whole host of other useful services in Manchester and the North West. Alongside storage, we offer Commercial Storage, Business and Office relocations and Emergency storage and Secure Warehouse storage.
Whatever you need, we have a solution to suit you.
With over five million customers worldwide, you can trust PODS to manage your storage and moving needs. You can rely on PODS for moving, storage and exceptional customer service. All at an unbeatable price.
Call the friendly PODS team today on 0161 660 6759 to find out more about what makes our service so unique. We won't disappoint!