Manchester Self Storage & Moving
PODS Moving Service
PODS Moving and Storage in Manchester is part of a global operation and so far we have helped move over two million customers worldwide. We know how stressful moving house can be!
From your initial survey, throughout the planning process and right through to the move itself, our professionally trained teams will be there to ensure your whole move runs without a hitch.
PODS Manchester Self Storage Service
If you need self storage in Manchester, PODS can help with that too! Our unique PODS containers offer a flexible moving and storage option in Manchester and beyond. We bring the storage to your door for you to load in your own time, or we can load up for you. Store on your property or at PODS secure storage centre until you're ready.
PODS keep moving and storage in Manchester simple.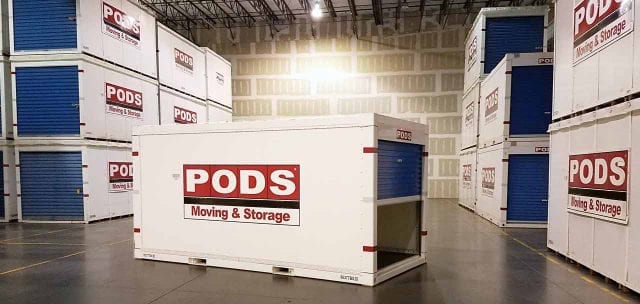 Small Storage Units
If you want to de-clutter before your move – our smaller 7ft PODS containers are perfect for this. Around the size of a small box room or garden shed, you can use them to get clutter out of the way to help clear your home for sale.
PODS small storage units are 35sqft and are delivered and loaded by our expert teams. This size of container cannot be left on your driveway.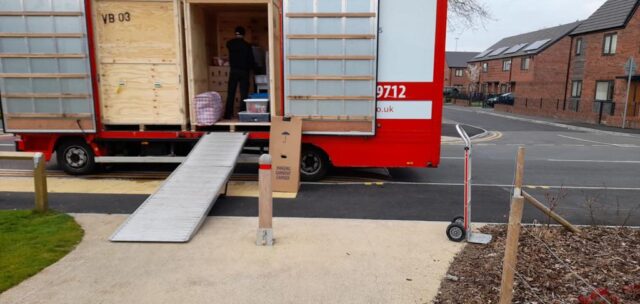 We sell boxes, bubble wrap and much more!
If you choose to pack yourself we can provide a huge range of boxes and other packing materials. From bubble wrap to TV boxes and full moving packs. Whatever you need we can supply it and it's delivered straight to your door.
Pack up in your own time with PODS.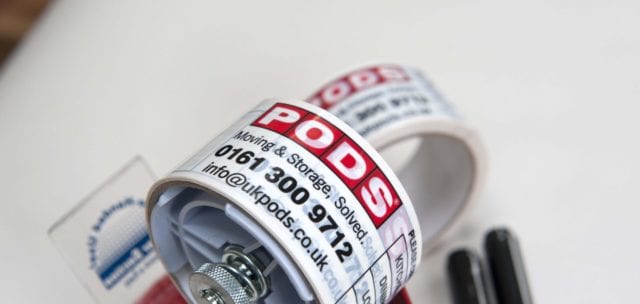 Manchester Moving and Storage
The PODS moving and storage team cover the whole of Manchester. When it comes to Manchester moving and storage, we offer a whole range of services to suit you whether you need to break your moving chain or your new home needs some work and you need an on or off site storage solution for your contents. At PODS we also offer unique self storage solutions. Storage that comes to your door, so wherever you are we can offer both homeowners and businesses in Manchester, moving and self storage services that are second to none.
Services
We offer our full range of services in Manchester that include great features that cover a variety of situations.
Loading and unloading services
On site self storage containers if you're renovating
Off site storage containers
Storage for decluttering
Unique PODS moving and storage services
We can help you with extra storage for when things become cluttered. This can be at your premises or our self storage facility. If you're on the move, we offer a comprehensive moving service for your home or business.
PODS can do it all brilliantly, at a competitive price.
If you're renovating in Manchester PODS offer a unique self storage solution and we have even worked with local housing associations and have a good relationship with Manchester City Council.
Portable Manchester Self Storage
For so many businesses and homeowners in Manchester and beyond, moving and storage services need to be easy to use and convenient to arrange – Making PODS the perfect solution. One of our key services is we can drop one of our unique PODS self storage units at your home or business. Then you can use your PODS storage in situ for as long as you need.
Alternatively, you can pack everything up, and we'll transport it to our premises for safe storage. The choice is yours.
For Manchester Moving and Self Storage – Call PODS
PODS are here if you're a home mover or a business looking for extra storage. Or if you're on the move, the PODS team will make your Manchester moving and storage experience quick and easy.
Contact PODS today on 0161 300 9712 or send us an email to discuss your requirements. Because of our unique services, you can be sure we'll manage your Manchester moving and storage project perfectly, on time and on budget.
Featured in "Finding The Best Self Storage Space In Manchester"