No Fuss, Easy Packing Services for your Removals and Storage
Initial Enquiry
You can get an initial quote online or give our friendly team a call to run through your needs and we can organise the next step. Our team will take you through the process and how it all works.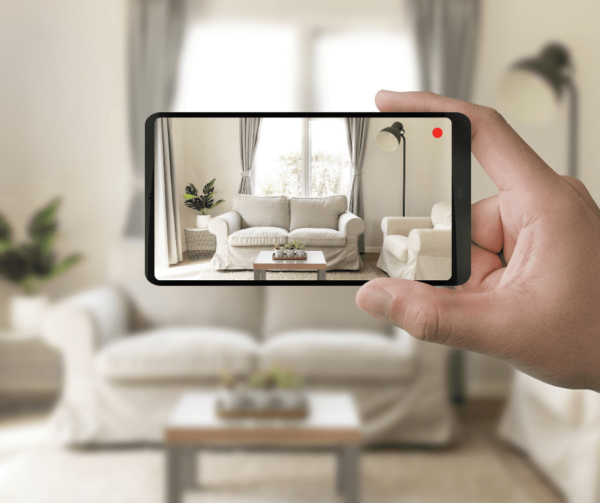 Send Video
Packing quotes are done via WhatsApp or email so you send videos and images of the items to pack or a walk round of your home. No need to book an appointment or wait all day for a surveyor.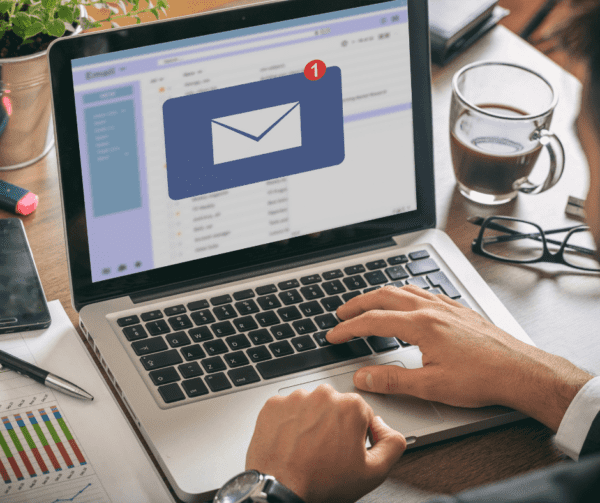 Receive Quote
You will then receive your tailored PODS packing, removal and storage quote for your chosen services on email. Whether it's for part packing, just fragile items or the whole house contents.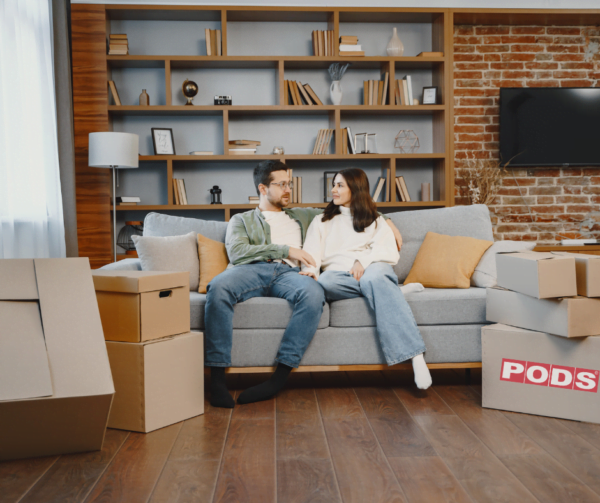 Book and Relax
Book your services then, sit back, relax and let PODS take the stress out of your move. PODS will arrive with you to pack and load all of your items for you on your chosen dates. It really is that easy.
Full Packing Service
This is a comprehensive service where we will assess your items prior to your move, saving you time and effort. Our expert team of packers will arrive (usually a day or so before your move) to pack, wrap, box and protect all items before moving you into storage.  We will pack all breakables in bubble wrap and tissue paper. We use double walled boxes and non breakables will be packed into the correct size boxes. This all makes for easy moving and unpacking at the other end.
All boxes will be labelled according to your instructions so we know exactly what goes where when you move into your new home. This is especially useful if you need to store for a longer period of time, as it's easy to forget what is packed in which box!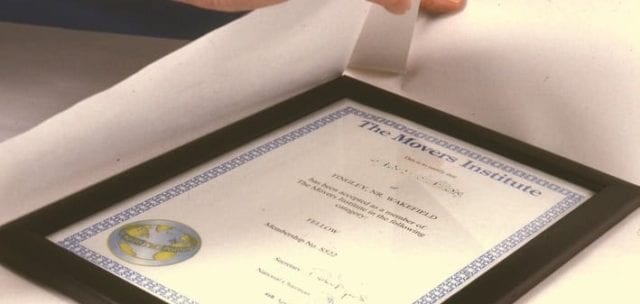 Part Packing Service
If you are happy to complete some of the packing of your house contents but aren't sure how to safely pack  your fragile items (think kitchen china, glassware, mirrors, pictures and ornaments) then please ask about our Part Packing Service. Just tell one of our team what you want to pack yourselves and what you want the PODS team to pack.
We can pack and protect large valuable items or small fragile items or just a selection of breakables. We can offer you the packing service you require.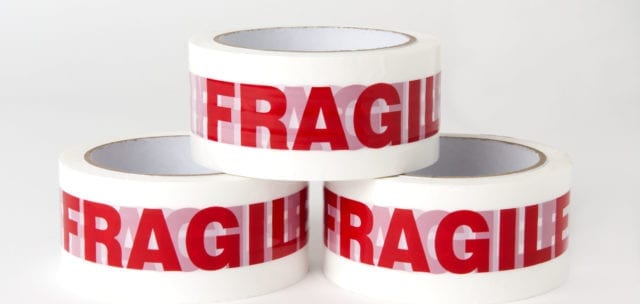 Unpacking service
It's an unusual one but we do offer it as a service if you need it. Sometimes when you are packing and moving into your new house you don't want to think about unpacking. Maybe you just don't have the time! At PODS we can offer an Unpacking Service to suit your needs, whether that be a full unpack or fragile unpack.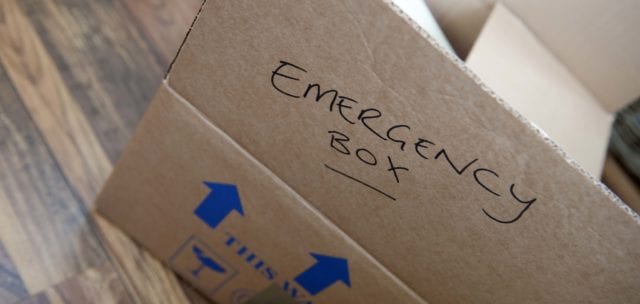 Self Pack Service
If you have the time, and would prefer to pack and unpack yourself then why not take a look our handy PACKING TIPS for some inside tips. PODS can help with whatever packing and moving service you require.
We sell a comprehensive range of packing materials. If you order before 3pm we may even be able to deliver the next working day! Our packaging can be delivered prior to your move with your container or we will bring all packaging materials when we complete your packing service.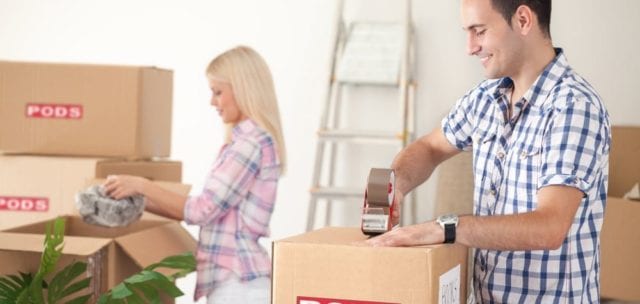 Quality Assured Packing Services
Is your moving day getting ever closer? Are you panicking about how you're going to manage to get everything packed safely and on time? Well, PODS are here to help! Our team will safely pack the full contents of your home using appropriate packing materials to make sure all your items arrive safely. Our packing and moving services are tailored to your exact needs.
A Packing Service from the Experts
We know that one of the hardest and most stressful parts of a house move can be the packing up of your small items. PODS offer comprehensive packing services to suit your individual requirements. Our packing and moving staff are fully trained to BAR standards. We will wrap, box and protect your items, from everyday clothes and bed linen to fine china, glassware and kitchen items.
All of our packing materials are made from the highest quality recyclable materials and boxes are double walled. This means they are strong and sturdy and they are specially designed to protect your belongings during transit. Everything we pack is covered when you take out Insurance with us.
You can book an online survey for your packing and moving service or we can assess your items via video or pictures. We may also need to send a PODS surveyor to your home to assess your items and quote on a full or part packing service.