How Container Storage Works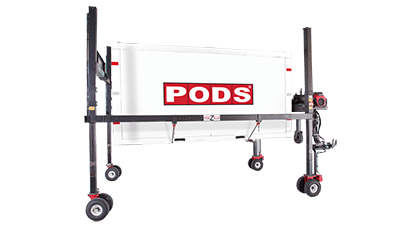 We Deliver
We deliver an empty PODS Container to your location, whenever and wherever you need it.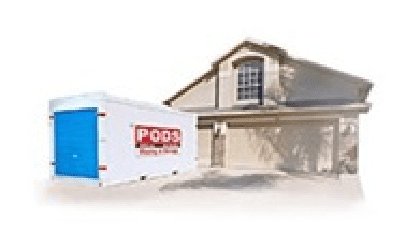 You Load or We Load
Load the PODS Container your way, in your own time; or we can load it for you - you choose!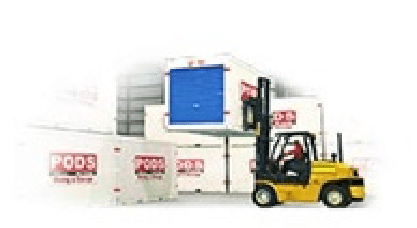 We Store
Keep your PODS Container at your location or we can store it in our secure Storage facility.
We Come To You
Rather than you having to transport your goods to our storage site to pack your container, we come to you. The PODS team use our patented PODzilla system to deliver a PODS container storage unit to your home or business for you to pack at your leisure. PODS provide container storage in Manchester for both long or short term contracts.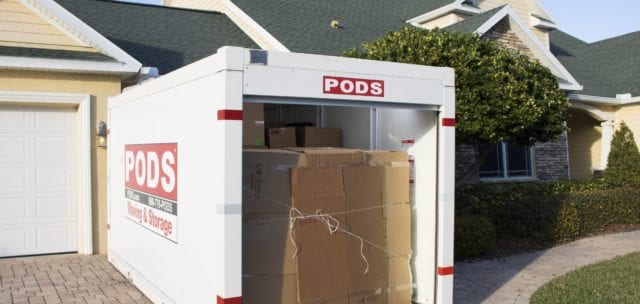 Easy To Pack
Our superbly designed PODS units combined with our on-site service makes this the best container storage solution on the market.
Better still, we design our container storage units to fit in as much as possible. With features like handy securing hooks and recessed wall compartments, you'll do your loading in no time.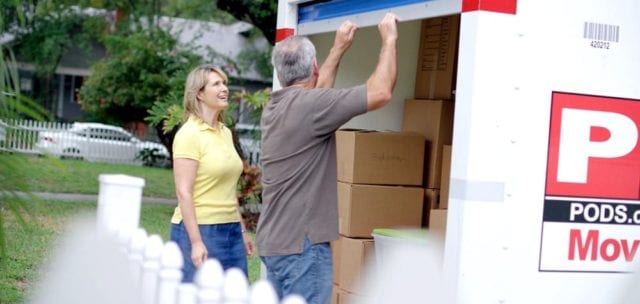 Off-site Container Storage
If when you're finished packing, loading and you find you need the room, we'll pick up your container, move it carefully and keep it safe on our premises.
When you need your items back, we'll drop them off in the same way in tip-top condition for you to unpack as you need them.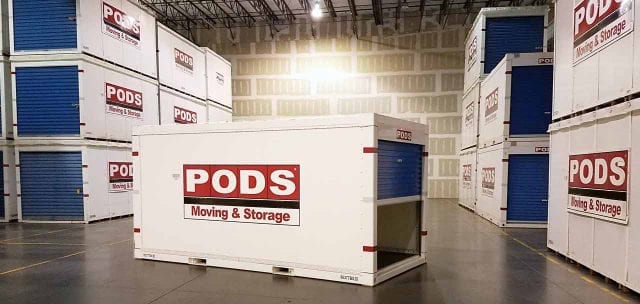 The benefits over standard self storage
PODS storage container is delivered to your door

No need to hire a van

Load and unload at your leisure

No need to navigate long corridors and multiple floors like in a stand self storage facility

No expensive security deposits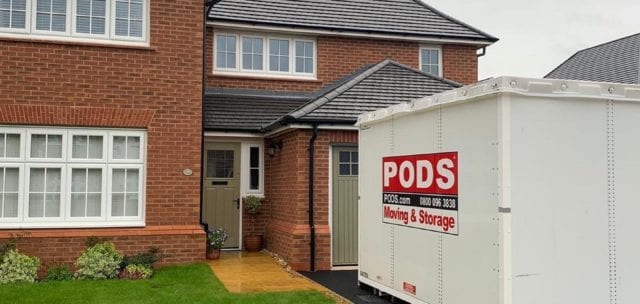 Why Use PODS Container Storage in Manchester?
If you need container storage in Manchester and the surrounding areas, PODS is the solution. At PODS we pride ourselves on providing first class container storage combined with fantastic, efficient customer service.
Our team are always here ready to help turn the usual storage chaos into a stress free, convenient and simple container storage process.
Years of experience in the storage industry means that with PODS you are in safe hands with our knowledgeable team. Just have a look at our feedback and know that you can be delighted with the expertise we bring.
PODS Container Storage – Storage that comes to you!
The PODS container storage solution is unique in the market.  No other storage companies do it in quite the
same way. It's the most convenient, user-friendly and hassle-free way to manage your storage needs.
With PODS, Service Comes As Standard
Call today on 0161 300 9712 and tell us your container storage needs. The PODS Team will arrange to drop off a PODS unit at your home or business and will be delighted to offer you any advice. Of course, we'll give you competitive quote too.
With the PODS bring-it-to-you-service, your container storage experience will always be a convenient and memorable one.