Renovation Storage Made Simple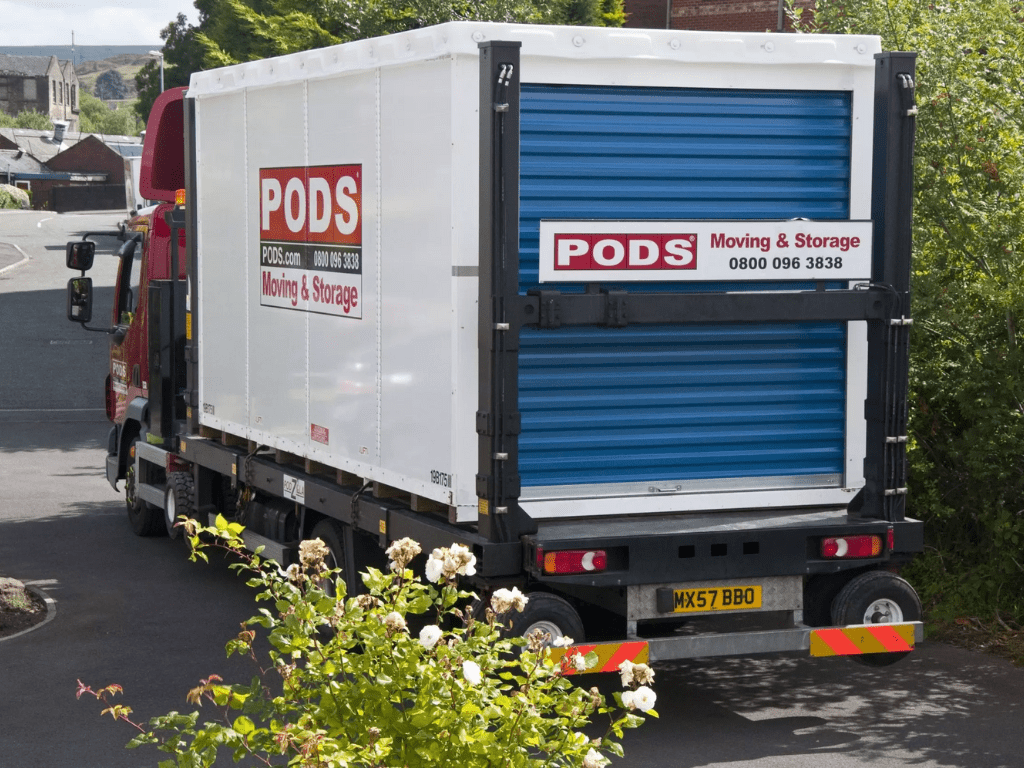 We Delivery
We will deliver an empty PODS container to your location, whenever and wherever you need it. We have two sizes to choose from.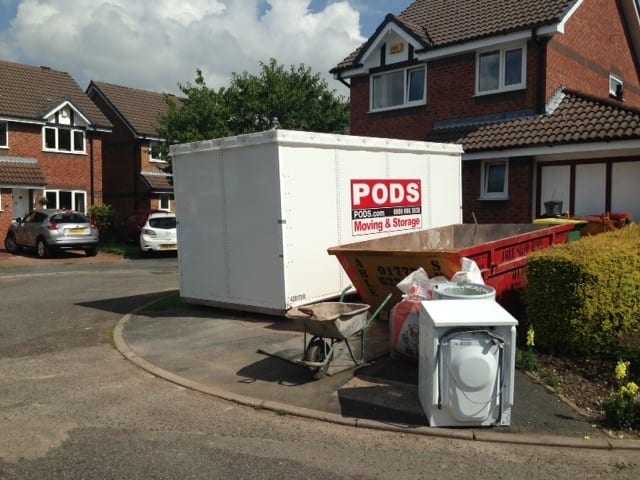 Onsite Storage
Store your secure PODS container onsite at your location for as long as you need. Days, weeks or even months - you choose!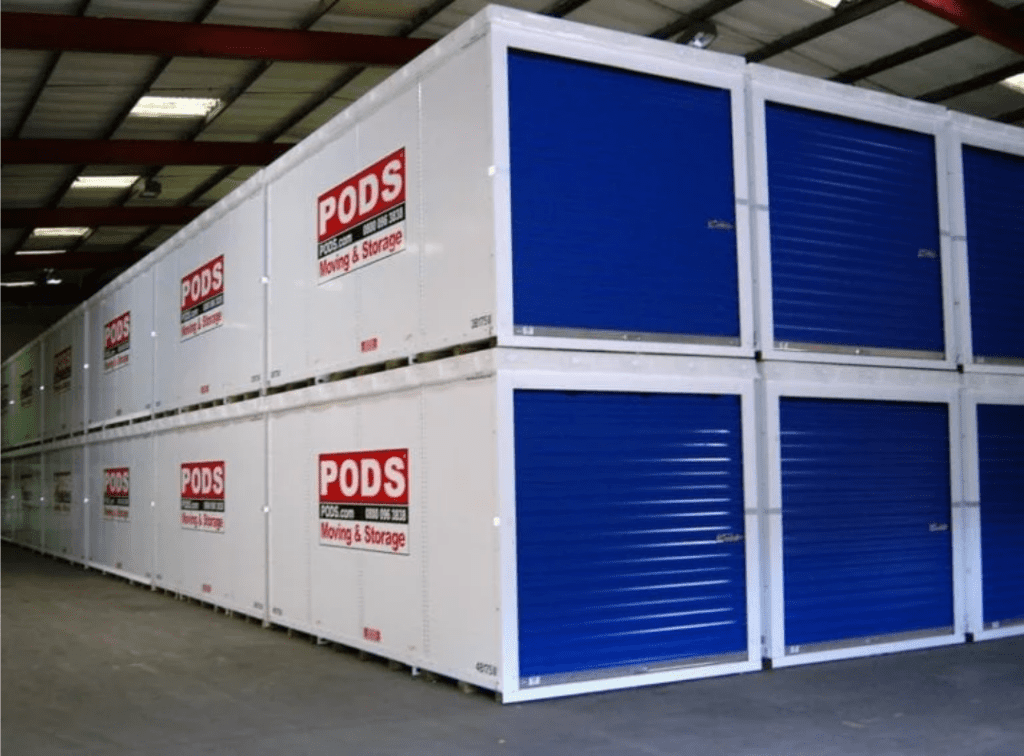 Warehouse Storage
Need your container out of the way once its loaded? Mo problem, we'll simply collect it and store it in our secure warehouse
PODS offer on site storage during renovation and building projects.  When you have a renovation project underway, start by ordering your renovation storage containers. Get your possessions safely out of the way. One of our unique, secure PODS storage units will help you to get everything organised and help your project to progress quickly.
Renovation projects can be disruptive. With builders moving around and all sorts of muck and mess, damage to your possessions is highly likely. That's why a PODS storage unit is so useful. You can store your items on site inside a secure storage container. PODS is the perfect solution of you need furniture storage during renovations in Manchester, Cheshire or anywhere in the North West.
Having on site storage during renovations will keep your goods safe. Ready and available to put back into your newly renovated home or business.
Making Storage Easy and Convenient
Secure, portable onsite storage units when and where you need it
Cost effective renovation storage solution during short or long term projects
Flexibility, delivered at short notice
Secure storage inside our storage centre (if required)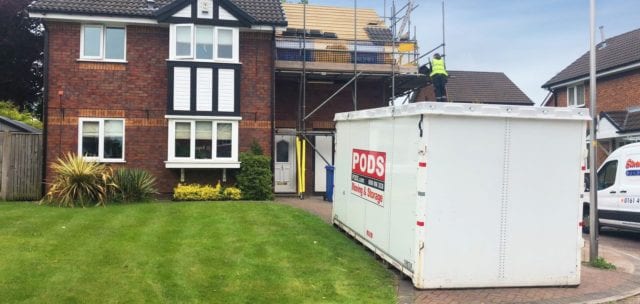 Using PODS Storage for your Renovation
Secure Container Storage
We build our PODS Storage Containers with our customers in mind… They are secure and weather resistant.  Inside, there are handy securing hooks all the way down the container so you can safely secure things as you load.
With a PODS storage unit, you can choose the items that need on site storage during renovations and put them safely away. Ready for when the work is complete. And if there's something you need in your PODS unit, it's easy to access, there and then. You don't need to waste time visiting a self storage site near you because with PODS the storage is at your door.
PODS, Built-In Customer Service
During home or business renovations, a PODS storage unit will…
Protect all your important belongings during the project
Keep everything clean and dry away from the mess
Stop dust and muck getting into clothes, mattresses and soft furnishings
Secure fragile items or things that have sentimental value.
Make it quick and easy too put everything back so life can continue.
Make life easier for your builder and contractors as the space is clear
Off-Site Storage Option
While a PODS container offers efficient on site furniture storage during renovations, you may find you still don't have enough room on site. Perhaps you have skips and contractors vehicles taking up valuable space. In this case, we can still bring the PODS container to your door for you to load. We just come back when you're done to pick up and move your container to our secure storage facility. When your project is complete, we'll bring it back when you require.
And if your renovation project gets bigger and you need another PODS container, no problem we'll drop one off as soon as you like.
Self Storage Remodelled in Manchester
PODS have been successfully providing clients worldwide with on site storage during renovations.  Our flexible solutions have been helping renovators and builders to efficiently manage their onsite storage, ensuring they deliver their projects and can quickly get back to normal.
That why for renovation projects PODS Container Storage is the perfect answer. Call the PODS team today on 0161 300 9712 to find out how we can help you with your renovations.
PODS Containers are Unique
Our PODS Containers are designed to make moving and storing as easy as possible. With a 3 storage sizes available – PODS storage comes direct to your door. They can be lowered down to ground level for loading and because they come to you you don't need to worry about hiring a van! They are secure and breathable with a polymer roof – designed to let in ambient natural light so you can see what you're doing when inside. The PODS containers are fitted with an e-track system so you can secure larger items to the sides and if moved they are lifted with our unique PODZilla lifting system designed to minimise any contents shifting as they are kept level at all times. With a PODS unit, you or your client can pack and load in your own time, keeping any stress to a minimum.

Why use PODS during Renovations?