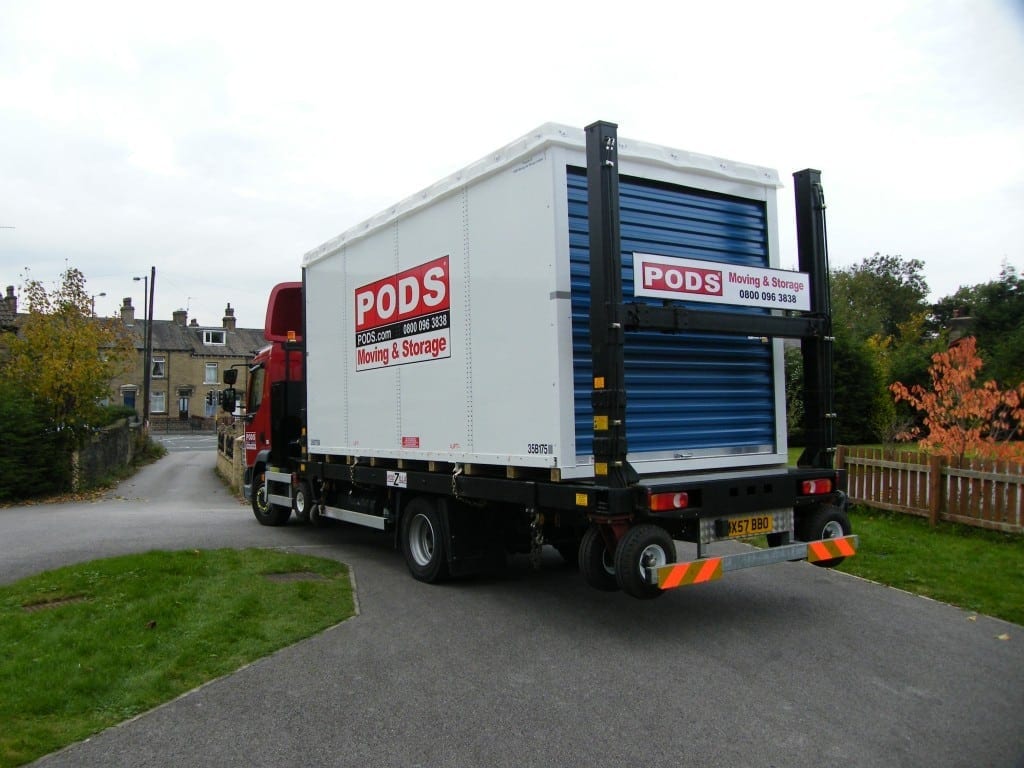 Delivery
We deliver an empty PODS container to your location, whenever and wherever you need it.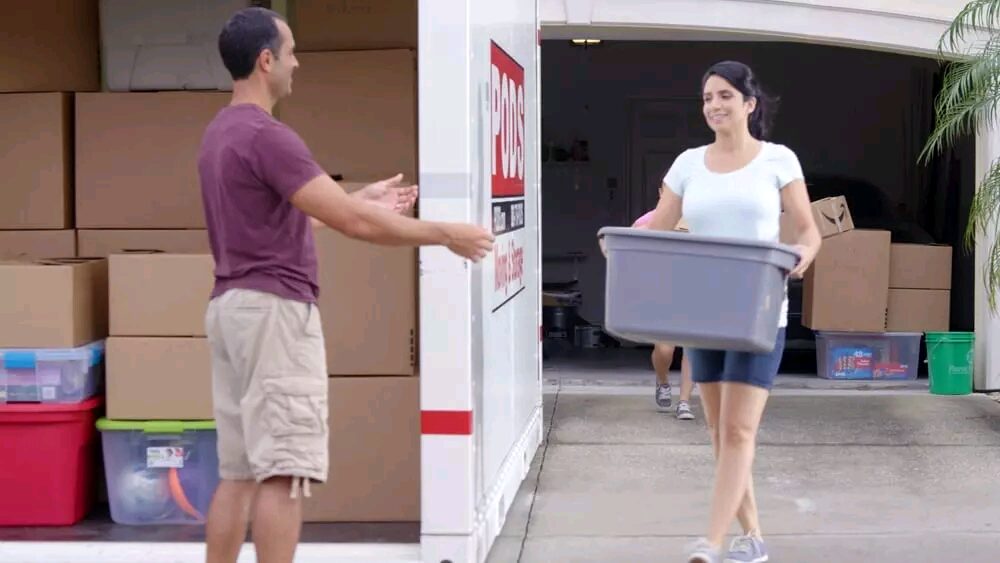 Loading
Load your PODS container your way, in your own time; or we can load it for you - you choose!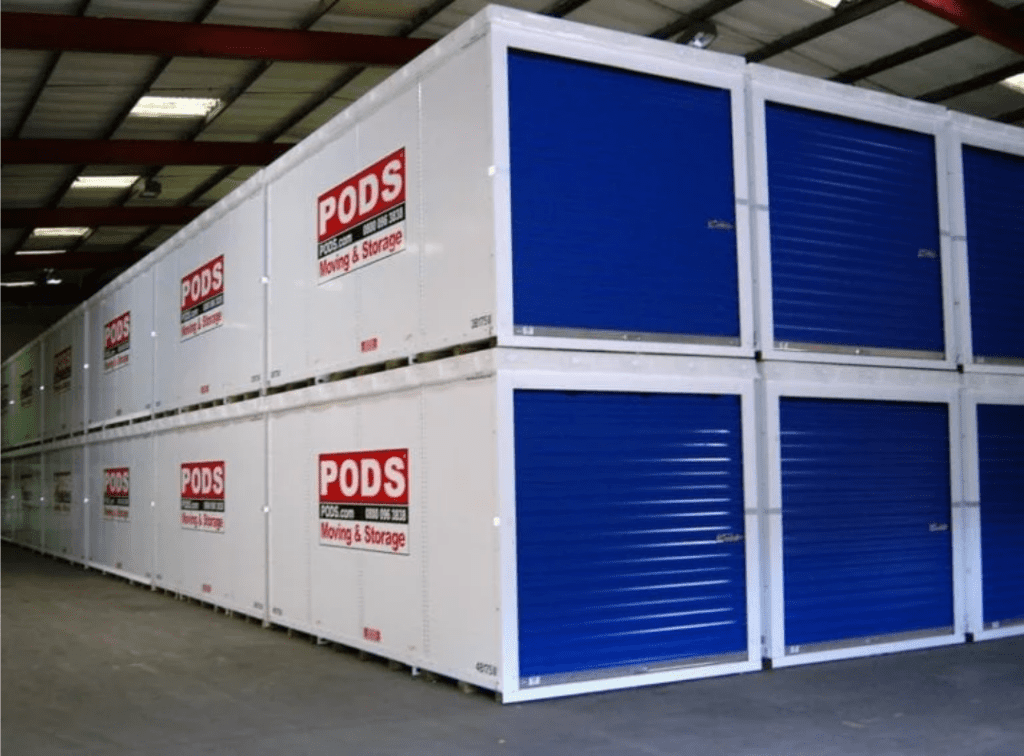 Storage
Keep your PODS container at your location or we can collect it and store it in our secure storage facility.
Benefits of Using PODS Self Storage
1. Take Your Time
PODS provide a unique moving and storage solution in Manchester and beyond. Why move in just one day when, with PODS Mobile storage containers, you can move over a few weeks or longer.
We deliver a PODS storage unit to your door, you load in your own time and then we move it when you're ready to your new house! What could be simpler?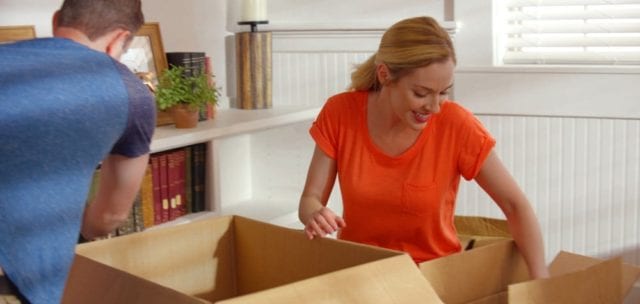 2. Only Load and Unload Once
With a PODS storage container you don't need to worry about loading and unloading your items multiple times, into a van, into a storage room, out of storage into a van and then out of the van back to your home.
PODS enables you to load and unload just once as we bring the storage to your door.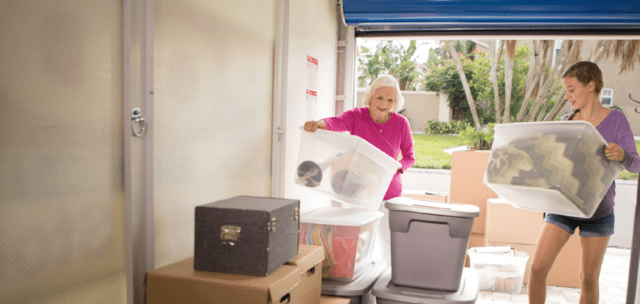 3. Store On or Off Site
Because PODS bring the storage to your door you can keep the container on site for the duration you need it or we can collect and store at our local storage centre until you need it to be delivered back.
PODS Mobile Storage Containers are perfect if you're decluttering, moving house or completing renovations.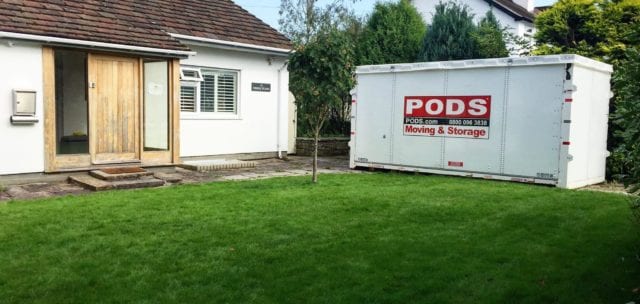 PODS STORAGE CONTAINERS ARE UNIQUE
Our PODS storage units are designed with the customer in mind to make moving and storing as easy as possible. With a multiple storage sizes available – PODS storage containers come direct to your door. They can be lowered down to ground level for loading and because they come to you you don't need to worry about hiring a van! 

The Best Self Storage Solution
Containerised Self Storage
PODS provide a unique moving and storage solution in Manchester and beyond.
We deliver a storage container to your door, you load in your own time or we can load for you. The container can stay at your location, we can collect it into storage or we can move it straight to your new location. The choice is yours. Use if you're moving house, renovating, as a temporary garage or just some extra space.
Easy, Stress Free, Affordable Storage.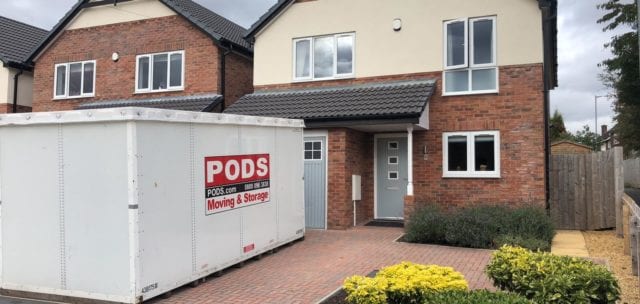 Emergency Self Storage
PODS is the perfect solution if you need a storage unit in an emergency. Perhaps you've suffered a flood, water or fire damage at your property. We work with many major insurance companies already and provide a quick storage solution sometimes within 24 hours so you can minimise damage and protect your items.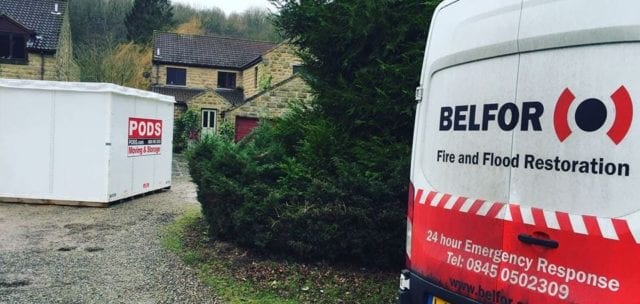 Student Storage - Just a few boxes?
If you are a student or only have a few boxes or smaller items to store. Try our student storage service.
We can deliver boxes to your door, collect and store for as long as you need.
We also have a great 12 week offer which includes collection, loading items into your own storage unit, storage for 12 weeks, insurance cover, local return and unloading for just £250.00 all in.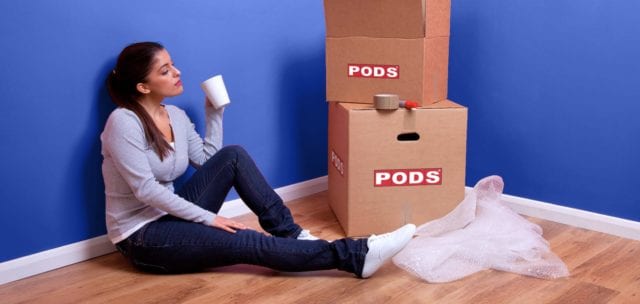 Loading Services
Our Loading Service is perfect if you're limited with space or you don't want to do all the loading and loading yourself.
Our expert team will load and unload the storage unit for you, protecting all furniture and carpets as they go – we'll take care of everything!
All the benefits of PODS and you don't need to lift a finger!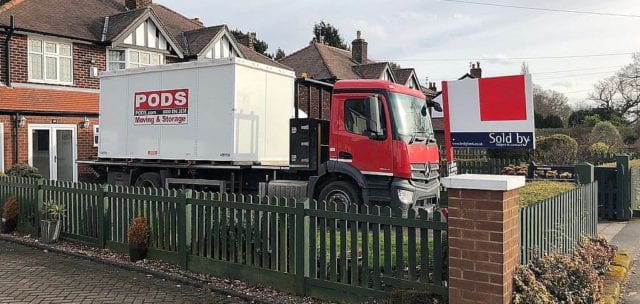 Long Term Self Storage
If you're going abroad to travel or work and need longer term storage we can help with that.
At PODS we offer long term storage options so you have peace of mind while you're away. Read more about long term storage by clicking the link.
We also have some great long term storage offers if you are storing for 12 months.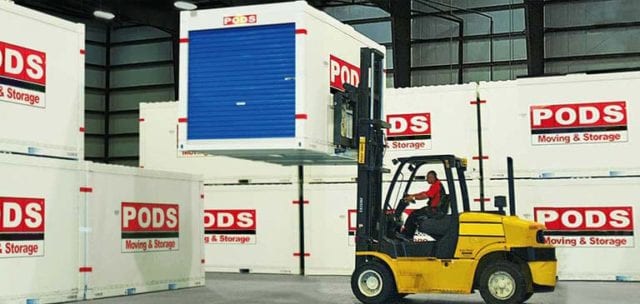 PODS self-storage is a uniquely convenient solution for people looking to store or move possessions. Instead of hiring a separate moving and storage company, we deliver portable on-demand storage (PODS) container to your location and then transport it to our warehouse for as long as you require. This innovative system transforms the self-storage experience from the ground up. 
Benefits of using PODS for self-storage
The benefits of using PODS for self-storage are considerable. Advantages of this innovative and unique service include:-
1. Self-Storage That Comes To You
PODS self-storage comes to you. With us, you don't need to load your car or van with belongings and unload them when you arrive at our warehouse. Instead, you can fill your container at home, as if it was another room, and wait for us to collect it. No driving across town or hiring vehicles; just a hassle-free service. 
2. Door-To-Door Convenience
PODS also offers door-to-door self-storage Manchester residents love. Our trucks deliver containers to convenient and legal locations, ready for you to fill with your possessions. 
Once you finish packing and loading, our team collects the PODS container and transports it to a location of your choosing, including our secure warehouse. Then, we return the container to you whenever you want it. 
3. Save Time And Money
The PODS moving and storage system also saves you time and money. Instead of travelling to a depot or arranging multiple third-party collection services, our team takes care of the entire process for you. There's no need to move your belongings because we do all that for you. 
4. Avoid Double-Handling Your Possessions
Another benefit of the PODS system is that it reduces double handling. Regular storage depots require you to place items in a vehicle, remove them at the self-storage facility, and then place them in your allocated container. But with PODS, you only need to pack items away once, again saving you time. 
5. Secure, Flexible, And Portable
PODS offer superior security, flexibility, and portability. Containers come in three sizes and offer exceptional security on- and off-site. Steel interlocking mechanisms protect goods on your driveway while those at our facilities benefit from additional security, including 24/7 CCTV. 
You can keep your PODS container for as long as you require, just like a regular self-storage company. Unlike regular removal services, we do not set a time limit for loading or unloading your container. There are no deadlines, so no pressure on you. You move when you're ready. You can also store your belongings with us for as long as you need – great for when you move home. 
Is PODS Self-Storage A Good Solution For You?
PODS self-storage is the ideal solution for people looking for safe, convenient, and secure storage for their possessions. Choose us and say goodbye to double-handling and an inconvenient service, a standard self storage facility.
It's not only storage clients that can benefit from the PODS service.
We offer a full range of competitively priced services. These include full packing services, loading and unloading, business and office moves and convenient warehouse storage.
Whether you're staying local or moving anywhere in the UK, our fully flexible moving and storage packages are designed to meet your needs
Our sales team are experts in all aspects of moving, storage and logistics. We are committed to making packing, moving and storing your items as easy as possible, all with great customer service at an affordable price.
It's not just self storage Manchester, it's PODS storage – tailored to you!
That's why when it comes to moving and self storage Manchester based customers trust PODS storage solutions. In fact, over five million satisfied PODS customers worldwide have used our unique approach to removals and storage and come back to us time and time again. Call us today for your FREE quote.
How much does PODS storage cost?
PODS Storage Prices
PODS storage costs are dependent on the size of storage unit you choose and the length of time you store for. Our smaller units start from just £9 per week on our current offer.
We have units from 35sqft, 70sqft, 100sqft and 130sqft. You can also mix and match our storage units to fit in with your needs.
Why not check out our current offers to see which saves you the most money on your PODS storage price.