A smarter way to move and store
Everything you need to know about us!
PODS in the UK is based in Manchester and operates out of a 30,000 sq ft warehouse five minutes outside the City Centre, which is where all of our PODS storage units and containers are kept. Our warehouse has a 24 hour security guard with a full CCTV system operating 24 hours a day 365 days a year. From our Manchester depot we deliver our storage containers all over the UK with our furthest trip so far being the Shetland Islands.
As well as our unique storage services, we also offer the more traditional removal service using our fleet of removal vehicles. All our removal teams are fully uniformed and trained to an industry high standard so whatever method you choose to move – whether it be with our PODS containers or with our traditional removal service you can be sure you are in good hands.
Convenience and Flexibilty
Simply order your PODS Container and we deliver an empty container to you whenever and wherever you need it.  We do all the driving keeping it super convenient.
At PODS we work around your schedule, allowing you to pack at your own pace and use your container for as long as you want. Perfect for overcoming the unexpected.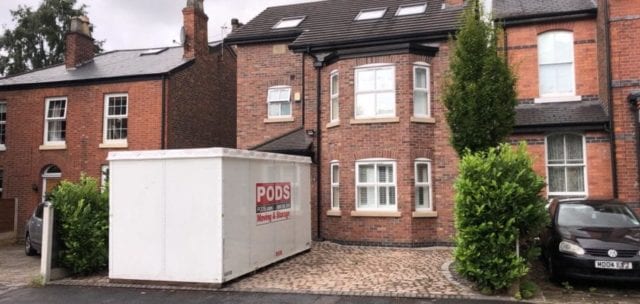 Security & Safety
You lock it and keep the only key. You won't have to risk damage by moving your belongings multiple times. You only load and unload once with PODS and don't need to keep travelling to and from a storage centre.
Our lift system is designed to keep your container level. Load at ground level, no ramps!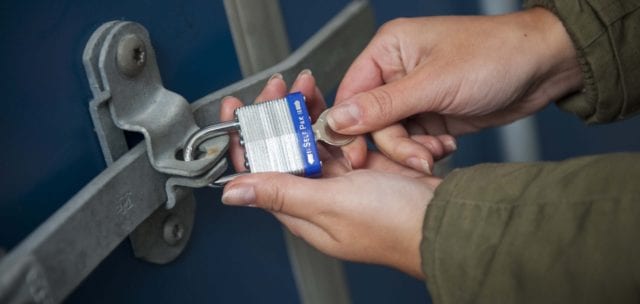 Affordable and Trustworthy
PODS is the same affordable price for 1 day or up to 28 days and there are no hidden fees. Also, you get the convenience and flexibility of using a PODS container to move or store at no extra charge!
Our fully uniformed teams and drivers will complete your service and are all trained in house to BAR standards. We are the World leader in the moving and storage industry and have made over 2 million deliveries across the UK, USA, Canada and Australia to date.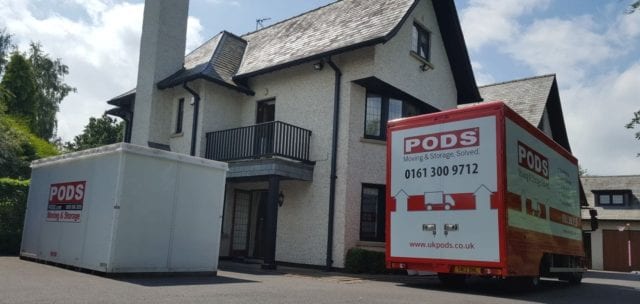 Originating from Florida, USA, the first PODS operation opened back in 1998 by Peter Warhurst who was looking to expand his family's standard self storage business. He invented the PODS Containers, as well as a hydraulic lift system which enables operators to easily deliver and transport the storage units. The lifting system was aptly named PODZilla.
PODS provides a unique containerised storage and moving service and because of it's flexibility it can be used for a whole host of things from emergency storage, business storage, moving house, renovation storage and much more!
We have been making moving and storing more convenient and less stressful throughout the past two decades, making over two million deliveries worldwide and we currently have more than 45,000 containers in operation.
We put you in the driving seat – With PODS, you have control of your belongings and the whole process. Everything is done on your schedule. And no one has access to your things but you.
If you would like to know more about the PODS business please feel to send us an email to [email protected]