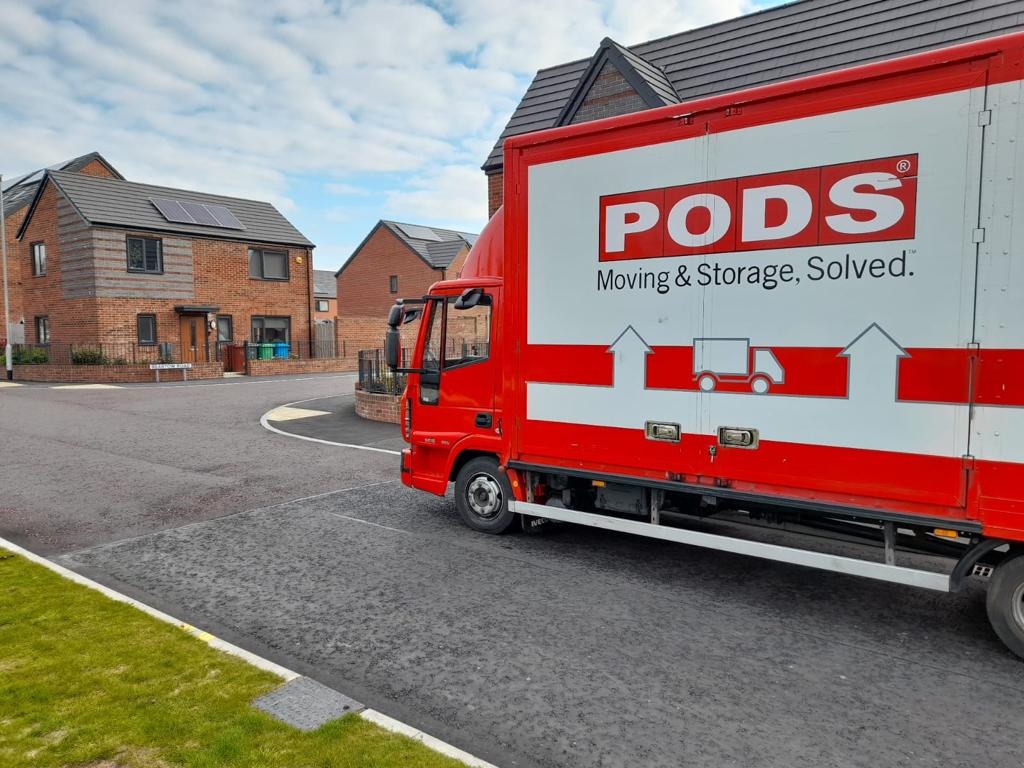 WE COLLECT
We bring a storage unit direct to your door ready for loading. There are various options to choose from. Our load and go storage PODS are 5x7x7 feet and we can bring as many as you need!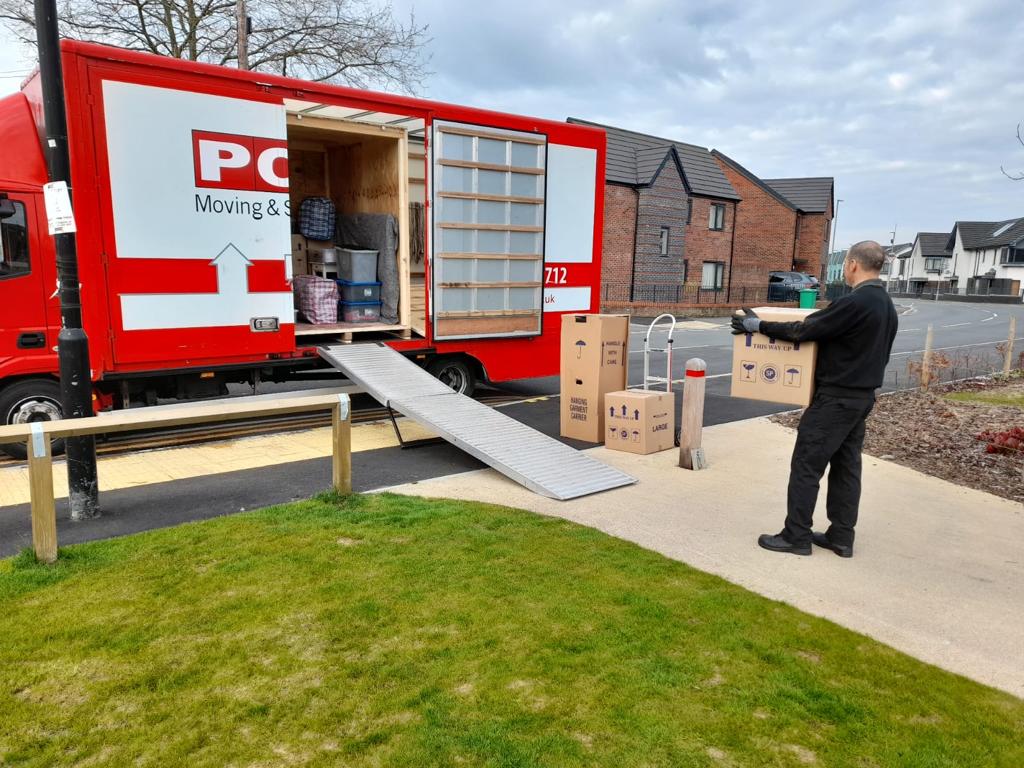 WE LOAD
We load all your boxes & items into your storage unit for you then we take it away to be stored. We just ask that everything is boxed, packed and ready to go! FREE loading within a 10 mile radius.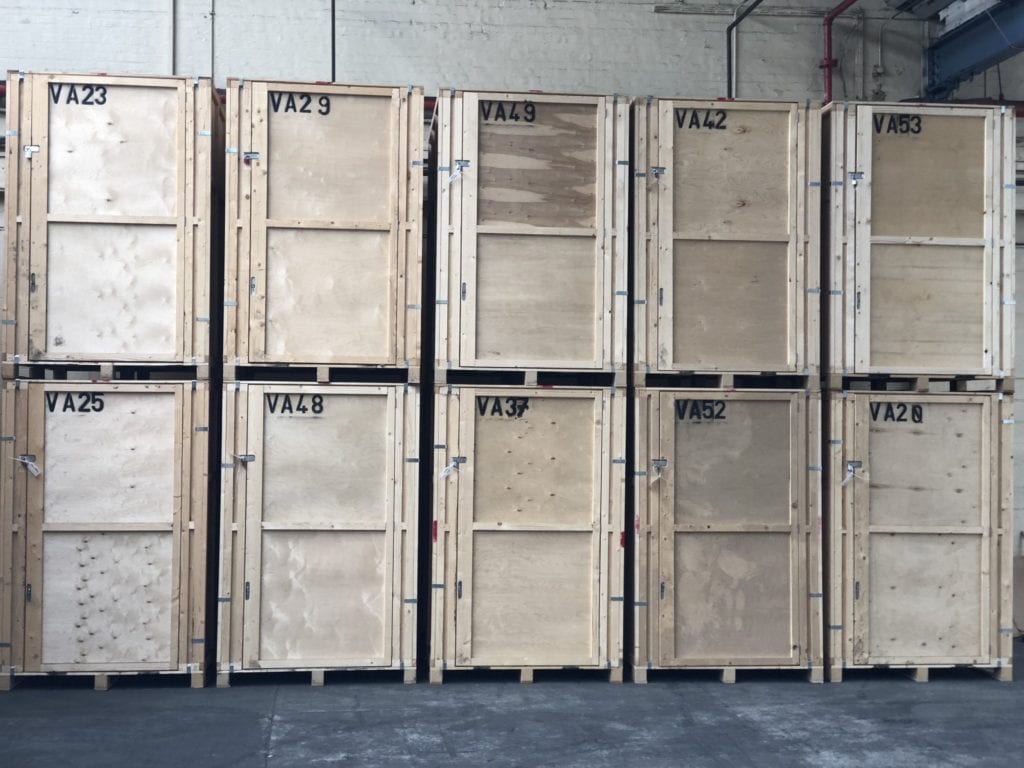 WE STORE
Your storage unit is kept inside our secure storage centre for as long as you need. Store for a few weeks while you're between properties or long term if you're decluttering, going abroad or renovating.
Small Self Storage Solutions
A PODS small self storage unit is perfect for de-cluttering and small moves.
At PODS we know that size matters, you only want to pay for the space you need so we have smaller size storage units at 35 square feet. These can be used in multiples of 1, 2 or more to fit your storage needs. Our 35sqft units give you flexibility and convenience.
The smaller 35sqft storage vaults are still delivered to your door but our driver will help you load your items straight into the vaults. Unlike the PODS containers, the small storage unit remains in the back of our larger vehicle for loading as they cannot be left at your property. You lock the unit with your own padlock and keep the key and they are then transported to our secure storage facility to store for as long as you need.
You still get all the benefits of PODS in that the storage units come you and you only load and unload once.
Give us a call today to discuss your needs and we can give you a quote for one or two of our vaults depending on the items you need to store. If you need a larger space – see our PODS containers here.
How Small Self Storage Units Work?
We Come To You
We will deliver the small storage unit to your door and loaded your belongings straight in. It's a simple way to do self storage and at 35sqft it's the size of a small box room. You lock it with your own padlock and the storage unit is taken back to our secure storage facility until you need it back.
We can bring 1, 2 or 3 small self storage units in one of our trucks, so if you're not sure on the space you need or need to store different items for varying lengths of time you can split them between 1 or 2 units.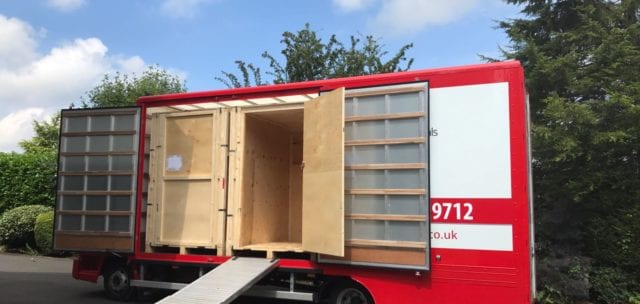 You Come To Us
If you have your own transport, you can book your small self storage units with PODS over the phone or online. Then just bring your items to our secure storage facility where your small self storage unit will be available for you to load your items into.
Once you're done – simply lock it with your own padlock and we will store it for you for as long as you need. It's easy storage in Manchester.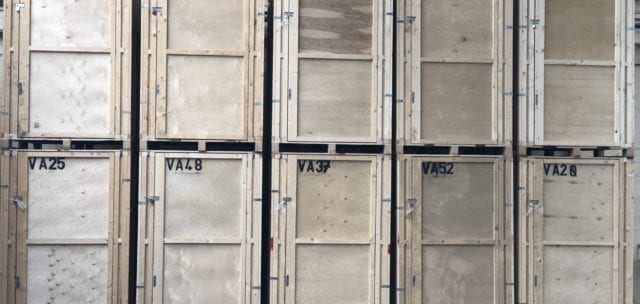 Small Storage Specifications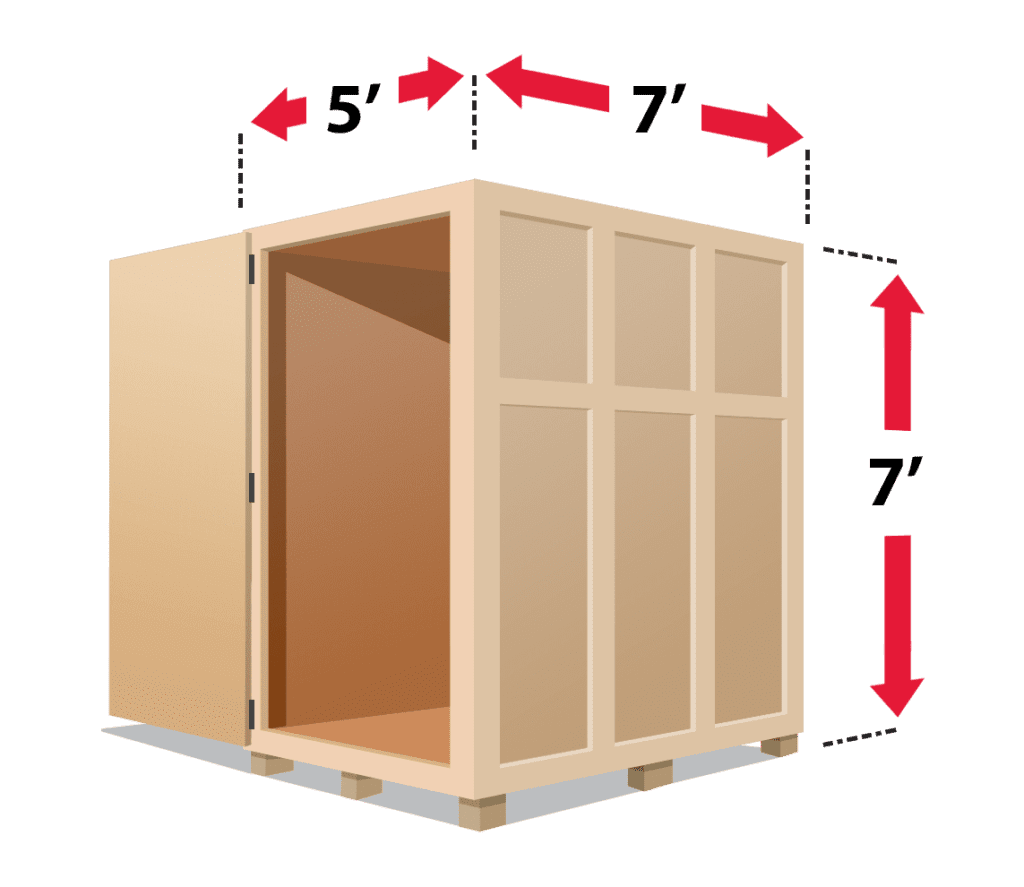 Our small storage units are approximately 5ft wide by 7ft long by 7ft high giving you 35sqft of storage space.
This small self storage unit size of is ideal for decluttering. It can hold the 20 / 30 boxes and smaller and some furniture. Use our hand calculator to estimate the size of storage unit you need.
Use 2 units for a small apartment, 3 for a 1-2 bed house and 4 units for a 2-3 bedroom property.