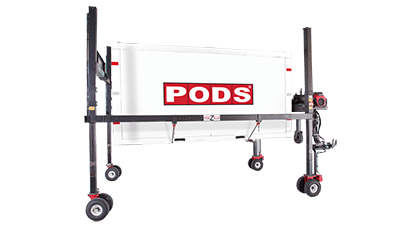 We Deliver
We deliver an empty PODS Container to your location, whenever and wherever you need it.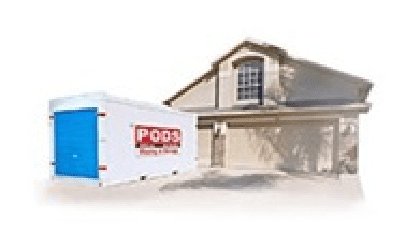 You Load or We Load
Load the PODS Container your way, in your own time; or we can load it for you - you choose!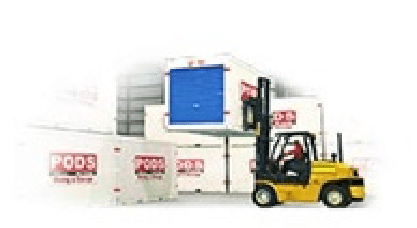 We Store
Keep your PODS Container at your location or we can store it in our secure Storage facility.
Declutter your home with PODS
Our process is simple: We deliver a self storage container, you fill it up or we can arrange for it to be loaded for you, and then keep the container on-site or at our secure Storage Centre. If you're moving, PODS can deliver the container to your new home where you can take your time unpacking it.
If you're unsure of the amount of storage you require, why not try our clever storage calculator. It'll give you a good idea of the space you'll require and the number of PODS storage containers you may need.
Alternatively, call a member of the sales team on 0161 300 9712 who will be more than happy to help.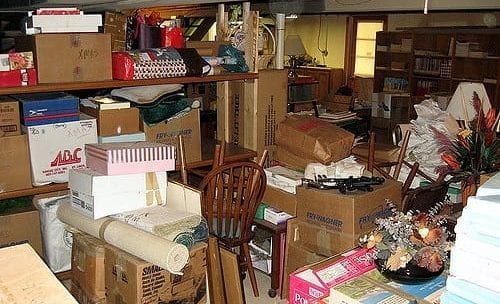 Decluttering on your terms...
PODS is a smarter way to help you sell your home and, after you complete your sale, move to your next one. You can also use PODS to help organise your home in general.
With PODS, you have the convenience and flexibility to organise your home on your schedule. If you need to store a few sentimental items long term, want to store garden furniture during winter months or want to keep bulky baby items like car seats, prams and toys safe until you need them again PODS is the perfect solution for short term, long term or just general decluttering in Manchester.
How can we help…
A PODS storage container unit can help you clear and declutter your home so prospective buyers see more of it especially if you're moving home.
Decluttering your home can help your home sell faster and for more money.
If your house is very heavily furnished, is full of clutter or overflowing with kids toys it can be hard for people to see themselves in your space. You want a clear blank canvas to maximise the chances of selling your home quickly.
PODS can move your storage container in and around Manchester, Cheshire, Stockport and beyond with your items going directly to your new home with no unpacking, repacking or hiring and driving a van.
PODS puts you in the driving seat so you can declutter your home on your timescale, whether you're preparing to move house, renovate or just need some extra storage space
A PODS storage container is a perfect solution for organising your home while you prepare to sell. If you decide you'd like some help decluttering your home, PODS can provide expert help for packing, loading and unloading.
PODS can also help provide more living space in your home, even if you're not moving.
We have 2 sizes of PODS containers or our smaller PODS Vaults – depending on the space you need.
We also have our unique "Load and Go" storage service where we come to your door with the storage units, load your items for you and take everything away to be stored until you are ready
We bring the storage to you so you simply load your items and we take it to be stored until you are ready to move, or for it to be collected and stored.