Self Storage in Manchester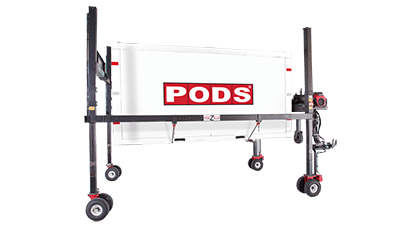 We Deliver
We deliver an empty PODS Container to your location, whenever and wherever you need it.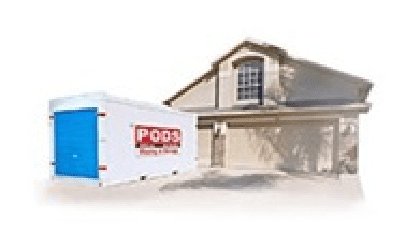 You Load or We Load
Load the PODS Container your way, in your own time; or we can load it for you - you choose!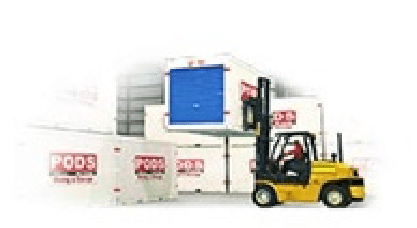 We Store
Keep your PODS Container at your location or we can store it in our secure Storage facility.
Benefits of PODS Self Storage Containers
Take Your Time
Why move in just one day when, with PODS Mobile storage containers, you can move over a few weeks or longer.
We deliver a PODS self storage container to your door, you load in your own time and then we move it to our secure storage facility. What could be simpler? Read our self storage near me blog.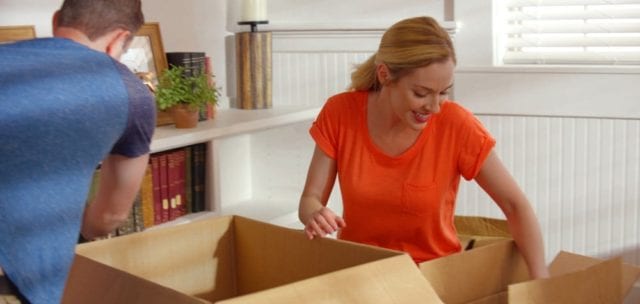 Load and Unload just once
With a PODS self storage container you don't need to worry about loading and unloading your items multiple times, into a van, into a storage room, out of storage into a van and then out of the van back to your home.
PODS enables you to load and unload just once as we bring the storage to your door.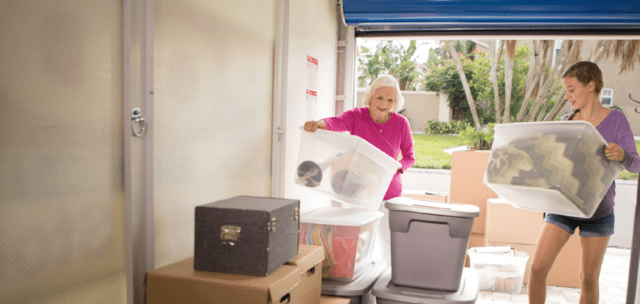 Store On or Off Site
Because PODS bring the storage to your door you can keep the container on site for the duration you need it or we can collect and store at our local storage centre until you need it to be delivered back.
PODS Mobile Storage Containers are perfect if you're decluttering, moving house or completing renovations.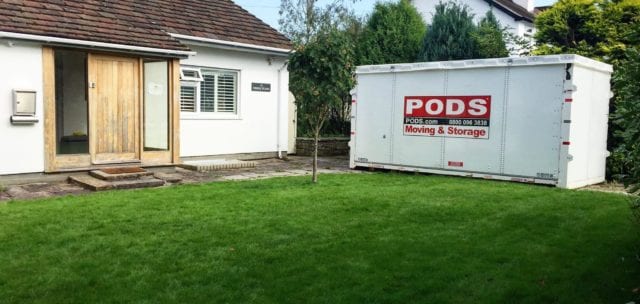 The best local Self Storage Units
Load & Go Self Storage
Our Loading Service is perfect if you're limited with space at your property, don't have a driveway for us to leave the container with you or just want someone else to do all the heavy lifting! The PODS storage container is still brought to your door but we will load your items into the container for you and take it away to be stored for as long as you need. It is basically a removal into storage so we do all the heavy lifting for you.
All the PODS benefits and you don't need to lift a finger!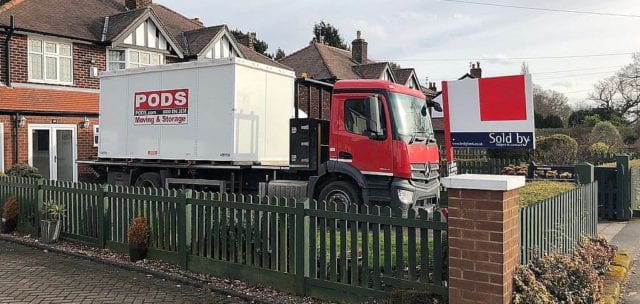 Secure Long Term Storage
If you're going abroad to travel or work and need longer term storage we can help with that.
At PODS we offer long term storage options so you have peace of mind while you're away. Read more about long term storage by clicking the link.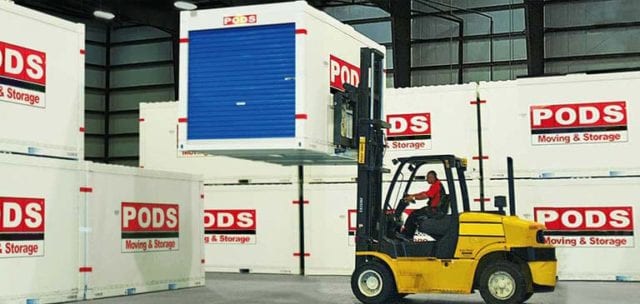 House Moving Storage Units
There really is no other moving and storage solution quite like PODS Moving and Storage. From our Manchester based depot we service Greater Manchester and the surrounding areas with our unique moving and storage service.
With PODS you can move on your schedule. Take your time to load and unload so as you pack you can load your items into the secure PODS container. You can load and unload over a few weeks or longer if required, unlike any other moving service!