THE 10 YEAR EVOLUTION OF THE HOUSING MARKET
Fewer sectors have changed so drastically over the past 10 years as the property market. And, while the market has now risen past pre-pandemic levels and is truly in full boom, the past two years have left a significant mark in the property landscape.
Today, house prices and sales continue to soar, and new buyers are still trying to find their bearings to navigate this unprecedented seller's market.
But these changes are also having unexpected consequences, such as triggering the ongoing renovation craze and reshaping home-buying behaviours. So, how is all this going to impact the housing, transportation, and construction markets? Is it nothing more than a bubble? Here's a glance into the 2022 UK property market.
UK HOUSE PRICES HAVE BEEN INCREASING BY 10% EACH YEAR SINCE 2012
In January 2022, the average UK house price has reached a record-breaking £276,759 – nearly a 10% increase compared to 2021 and 20% up compared to pre-pandemic levels.  So far asking prices are up 1.7% in March 2022 which is the biggest increase for this time of year in the past 18 years according to Rightmove.
Around the Manchester area, things aren't different. Today, the average house price in the area is £248,022, which represents a 19% increase against 2019 levels.
But what's behind this upward trend? Undoubtedly, the Stamp Duty holiday introduced during the Covid-19 pandemic to stimulate the housing market is a major trigger. However, the near-record low-interest rates and the need for stability during a moment of crisis also encouraged millions of buyers to take the first step up the property ladder, thus driving prices upwards.
FIRST TIME HOME BUYERS BELONG TO A DIFFERENT GENERATION
So, over the past ten years, UK house prices have increased by 10% each year. But this has not stopped buyers from making an offer and securing their dream home.
During the pandemic, house sales registered a drop, with a minimum low of 42,040 houses sold in April 2020. But house sales were already back to double of pre-pandemic levels in March 2021 – and this upwards trend is not showing signs of stopping.
At the same time, there is another, undeniably downward trend that is impossible to ignore: the one that highlights the age of first-time homebuyers. If in 2012, over 10% of homebuyers were between 16 and 24, in 2021 this percentage is reduced to 0.7%.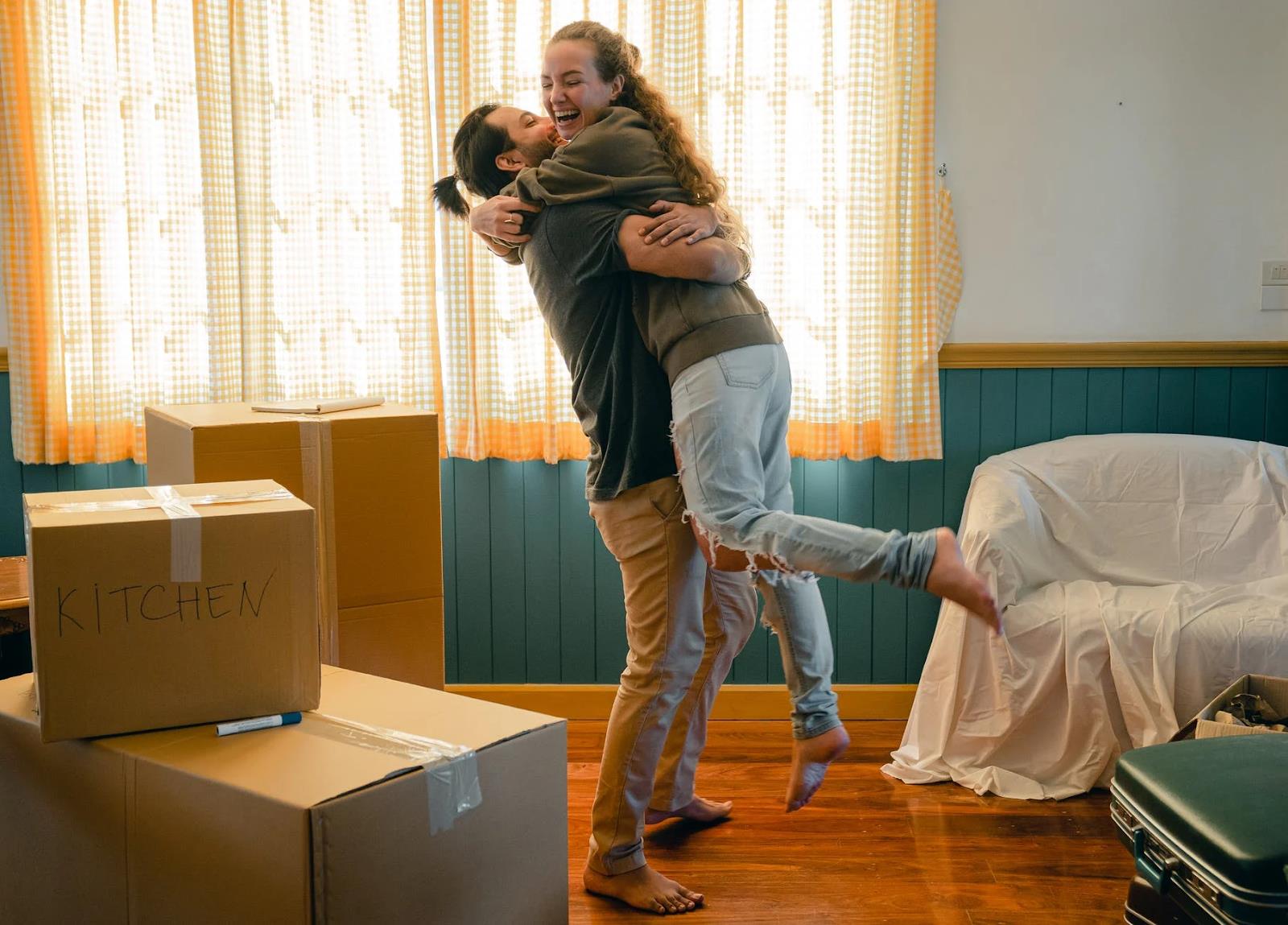 At the same time, 10 years ago, 42% of buyers belong to the 25-34 age bracket, while today only around 11% of home sales are completed by under 35s.
What's more is that, in 1981, the average homebuyer was as young as 31, while today this average has risen to 47 (in 2020) and 45 (in 2021).
Photo by Ketut Subiyanto from Pexels
THE HOME RENOVATION CRAZE IS WELL UNDERWAY – AND FOR MORE THAN A REASON!
The pandemic has triggered what is today known as the renovation craze. The increased time spent at home, alongside the need to increase their property's value, encouraged over 65% of UK homeowners to undertake at least one renovation project.
This increase in renovation projects is also linked to the average house price increase and the changing living needs of households. Indeed, over the past two years, many professionals have switched to remote work or home workouts, thus making features like home gyms and offices more in-demand than ever.
While homeowners around the country are re-configuring their lives and square footage, relevant trends have emerged, including the use of contactless moving options and portable self storage containers – such as PODS.
NAVIGATING TODAY'S SELLERS MARKET
Today's housing market is undoubtedly a seller's market. House prices are still on the rise, interest rates are still low, and available properties only remain on the market for barely 39 days before being sold – a nearly 50% decrease since 2019!
While buying a house in today's market can offer long-term stability, moving home in such a fast-changing environment requires most homebuyers to partner with logistics, transportation, estate agents and property experts.
Find out more about the state of today's house market in the infographic.