There is something special about the changing seasons. When you update your home to reflect the arrival of autumn it is an excellent way to bring some of the joy of the season indoors. It instantly brightens up your home. Seeing the leaves change to shades of rich red and gold, the smell of pumpkin spice filling the air, and cosy evenings spent at home all make autumn one of the most magical seasons. There are many ways to bring a flavour of autumn into your home this season. When decorating your home for autumn, take a look at these autumn-inspired décor ideas and crafts to get you started: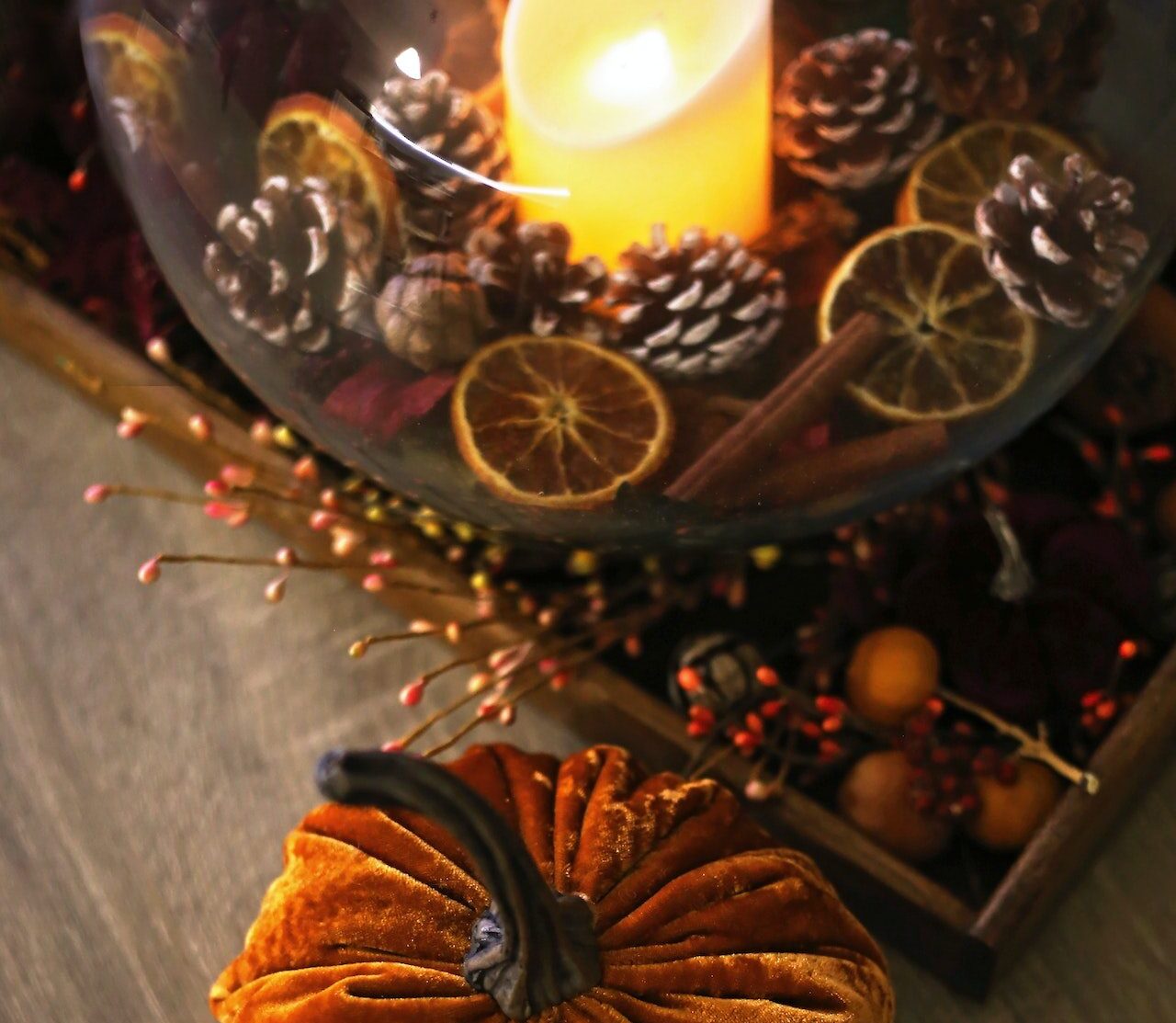 Decorate Your Table for Autumn
Creating a centrepiece for your table is an excellent way to incorporate your autumn decorating ideas seamlessly into your home. Heart Filled Spaces created the yarn pumpkin table decorations below and shared them on Pinterest. If you do not want to make your own pumpkin decorations, you could buy some pumpkins and squashes and display them on a charcuterie board for a rustic-style autumnal centrepiece.
Make an Autumn Wreath
Incorporating the rich colours of autumn into your decorations is one of our top autumn styling tips to get your home looking truly seasonal. Autumn wreaths are a great decorating choice to adorn your front door for an added decorative touch this season.
Orange Autumn Wreath by Hobbycraft
Buying an autumn wreath or making one is a great way to bring together autumn's distinctive colour scheme in order to create the maximum impact. If you are feeling creative, you could recreate the wreath shown above, which is made using the Orange Wreath Accessories Set from Hobbycraft. 
Add Pumpkins to Your Porch
Taking some spooky inspiration from Halloween when decorating your home for autumn can be a lot of fun. Getting the kids to help you decorate pumpkins with silly faces and adding props such as fake cobwebs and spiders will help your porch to look scarily good this autumn.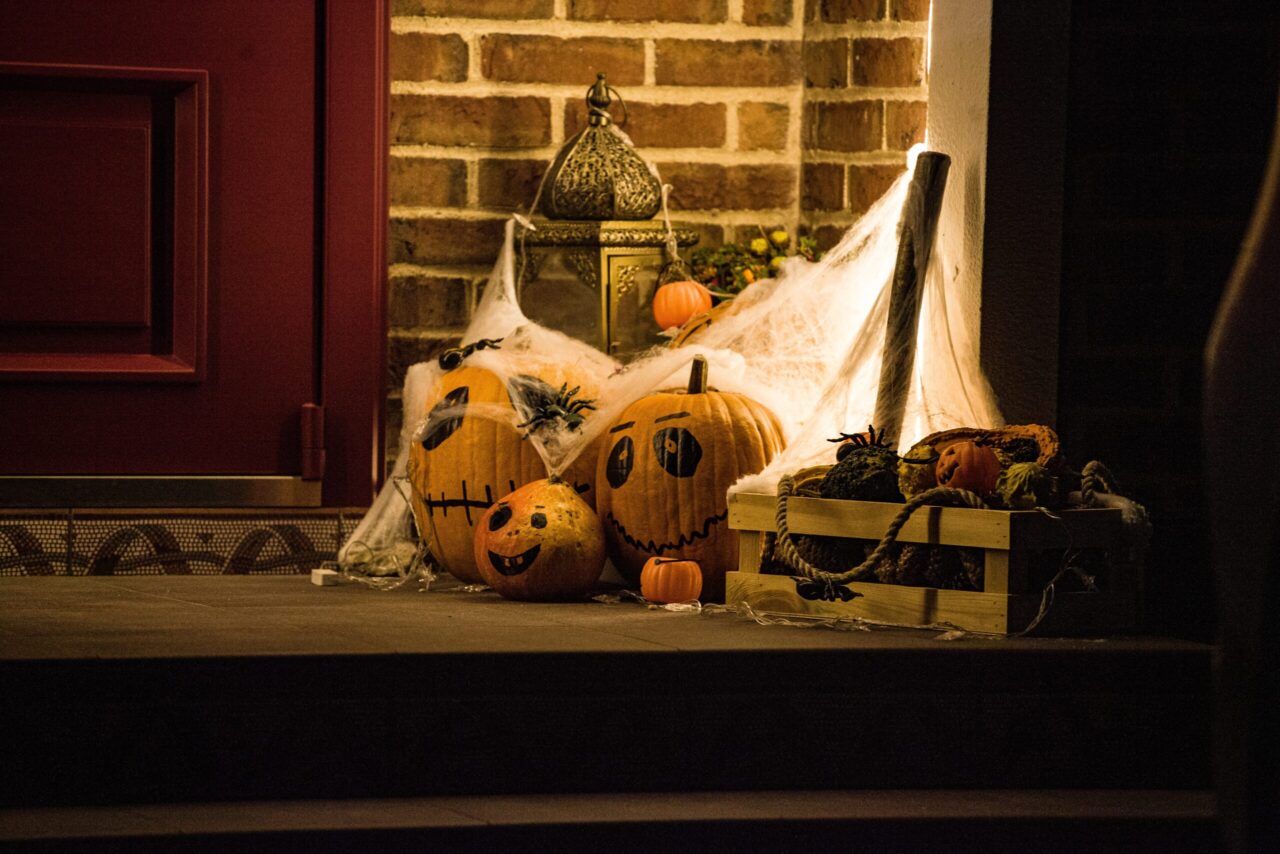 If you don't want to scoop and cut your pumpkins, you could get the kids to decorate them and then create the faces using pens for a mess-free alternative.
Makeover Your Mantle piece for Autumn
Using your fireplace to create a focal point for your autumn decorations is an excellent way to bring some added wow factor to your room. The pumpkin-themed fireplace makeover shown below by Beth Sandy uses autumn leaf garlands along the mantle piece and decorative pumpkins in a range of sizes and colours adding extra interest to the finished look. If you prefer a less elaborate finished look when you're decorating your home for autumn, simply using garlands will help you achieve this. A great range of handmade autumn garlands is available on Etsy created by makers here in the UK.
Pumpkin-themed fireplace by Beth Sandy.
You may be wondering what to do with all your autumn decorations once winter arrives. This is where PODS can help. Why not save space at home and store your out-of-season decorations safely with us until you're ready to use them again next year? You can do the same with Christmas too.