Bills seem to have gone through the roof recently! Every month there seems to be something… We want to help you save money on your gas and electricity bills!
Gas and Electricity prices are especially precarious with political issues and the price of oil. Many energy bills have soared by over 50% in recent months with the price cap increase and general prices just going up and up!
We know how important it is to feel safe and warm in your home – after all home is where the heart is, a gentleman's home is his castle and all that. That's why at PODS we have tried to pool some of the best tips and advice out there to try and keep your energy bills as low as possible and to try and save money on your energy bills this year and beyond!
#1 TURN DOWN YOUR THERMOSTAT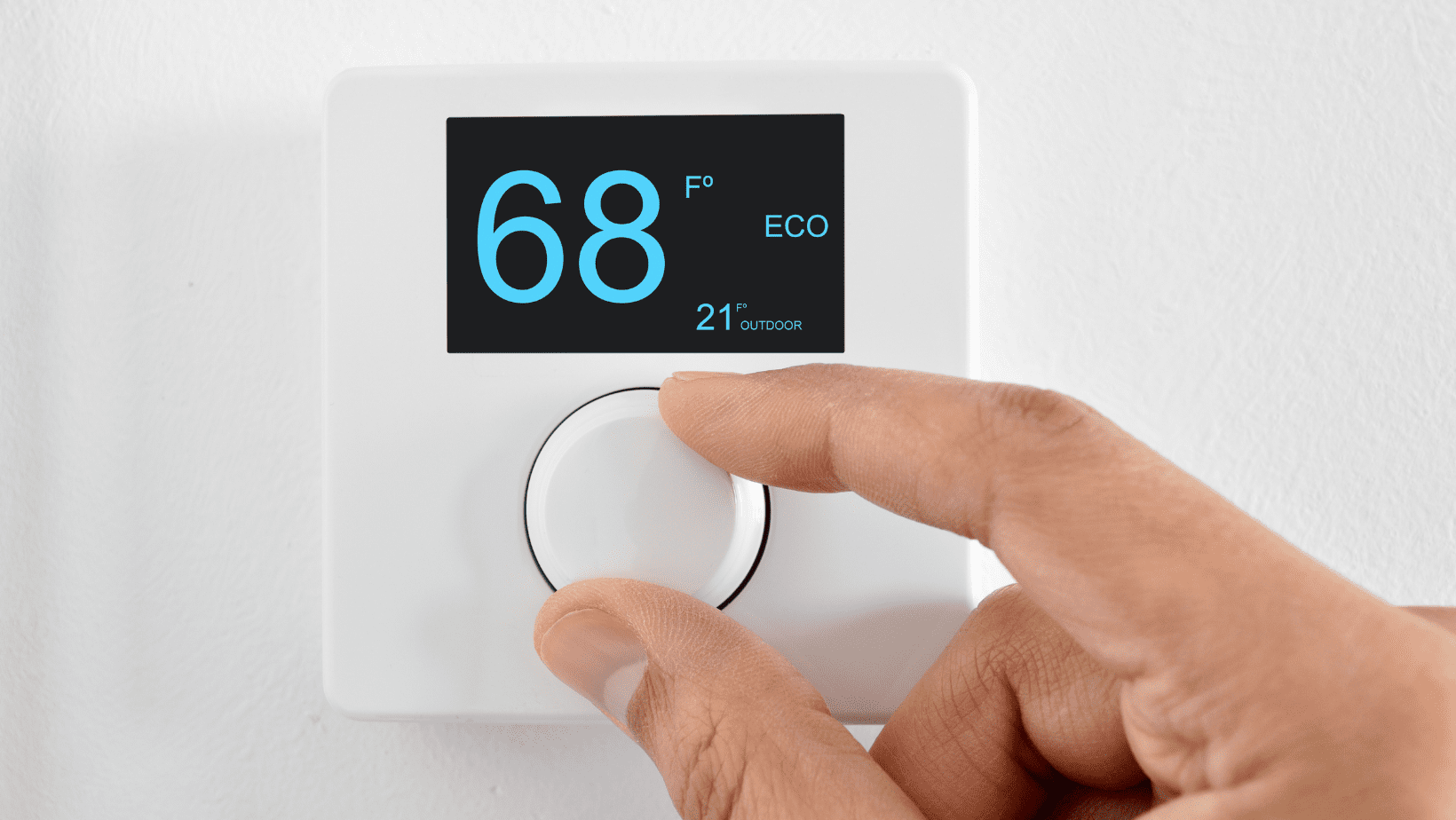 This may be a simple and fairly obvious one but did you know that by turning your thermostat down by just 1 degree you could save over £100 per year with energy prices at their current cost. You shouldn't really feel a difference at this small reduction but with energy prices going up and up the lower your thermostat the more you will save.
If the whole of the UK turned down their thermostats by 1 degree, it is estimated we could collectively save £1.4billion!
#2 CLOSE YOUR DOORS TO SAVE MONEY ON YOUR GAS AND ELECTRICITY BILLS
Again – simple but effective. If you're not using a room, close the door. You don't want to heat empty rooms or rooms you don't use. Keep the heat to a minimum in rooms you don't use by turning the radiators down to 1 or the "snowflake setting" to prevent pipes becoming too cold.
Closing the doors in rooms you are using will also help to keep the heat inside and stop it escaping to the hall and porch or up into the loft. Remember, heat rises so by closing the doors you are keeping as much heat in that room as you can, helping to keep the cost of energy bills lower.
#3 PUT AND EXTRA LAYER ON (OR A JUMPER!)
Now we are not saying sit in the house in your coat. But a surprising number of us sit at home in just a t-shirt. By putting an extra layer on you may be able to turn your thermostat down a few degrees and you will feel just as warm.
Working from home sitting at a desk all day can make you feel cold. Get up, move around and add an extra layer. We won't tell the boss if you're sitting there working while wrapped up in your dressing gown.
#4 PUT TIN FOIL BEHIND RADIATORS
This is a bit of a Pinterest, TikTok or online hack. It works especially well on outside walls by helping to reflect the heat back into the room and not seeping through the cold wall. It's not stupid if it works!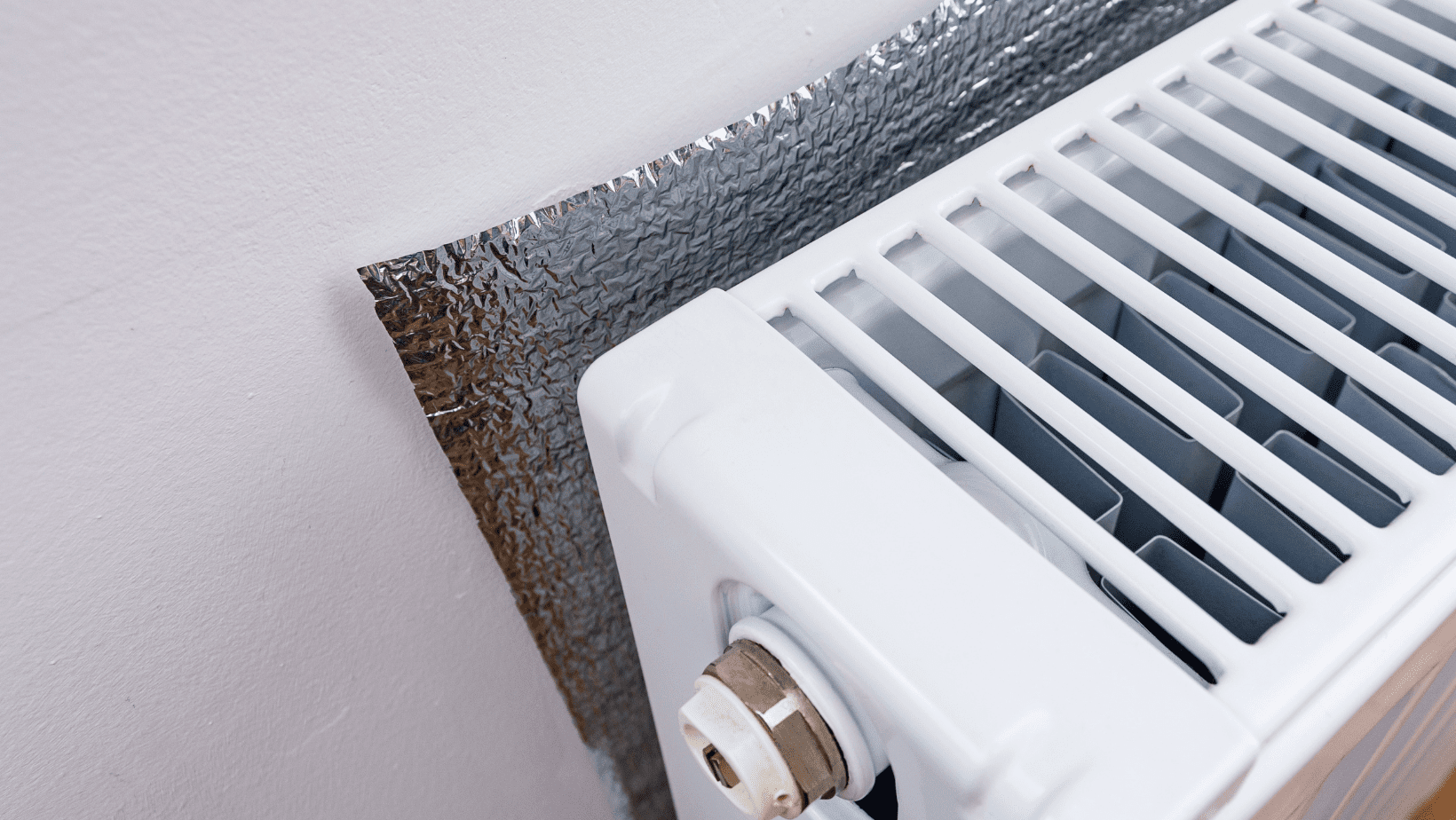 #5 USE RUGS AND THROWS
If you have tiled or stone floors a nice rug can make a big difference! We can't all have the luxury of underfloor heating giving us toasty toes but a rug in the kitchen or under the dining table can help to keep your feet warm and stop so much heat getting lost through the floors. Think of it as an extra layer of insulation or a coat for your floor!
Throws on sofas and chairs are not only great for your décor but they can help make the room feel nice and cosy. There's nothing better than snuggling under a nice throw on the sofa with a hot cuppa in the evening (or even during the day!)
#6 HEATING ON ALL DAY ON LOW OR SHORT HIGH BURSTS OF HEAT?
It's a bit of a pickle when it comes to when and how long to have your heating on. Some argue that it's better to keep the heating on low all day to prevent the house from getting too cold. However, some argue that shorter bursts of heat when you're home is more cost effective. The problem with shorter bursts of heat is that it can take a few hours for your house to heat up to a comfortable temperature. You may be better doing this if you are only heating a few rooms. A large house takes a long time to heat up so it can be more cost effective to have the heat on low to keep the house warm but not too hot.
If you're out all day, then it's pretty pointless keeping the house nice and warm if no one is going to be at home. You can set your heating to come on an hour or so before you come home so it's warm when you arrive and you can turn the heat down or off when you're ready. Why not take a look at Hive – their smart thermostat works with your existing heating system and can save you over £110 per year by not heating an empty house and being able to turn your heating on and off remotely.  You can also just program a regular thermostat so the heating comes on and goes off at set times on set days. This can help you save money on your energy bills and help to keep the costs down.
#7 TURN OFF THE LIGHTS TO SAVE MONEY ON YOUR GAS AND ELECTRICITY BILLS
Again – so simple! It's a well-known "Dad" saying – It's like Blackpool illuminations in here!
Turn off all lights when you leave a room to save money on your electricity bill. If you must leave a light on, a low wattage bulb in a lamp is a great low-cost alternative to having all the spotlights or multiple ceiling lights on at a time.
#8 DON'T LEAVE THINGS ON STANDBY
Some televisions can use as much as 10 watts an hour when on standby, according to energy experts at Utilita. They say this would cost around 28p per hour, or potentially up to £24.53 over a year. Even if your TV doesn't use this much power when on standby just count the number of appliances you have plugged in and on standby. It may be 3 x TV's, microwave, kettle, games console, satellite box, printer, laptop, phone charger's radios, speakers and more items! It all adds up each month so turn items off at the wall when not in use to save the pennies. As they say – look after the pennies and the pounds will take care of themselves.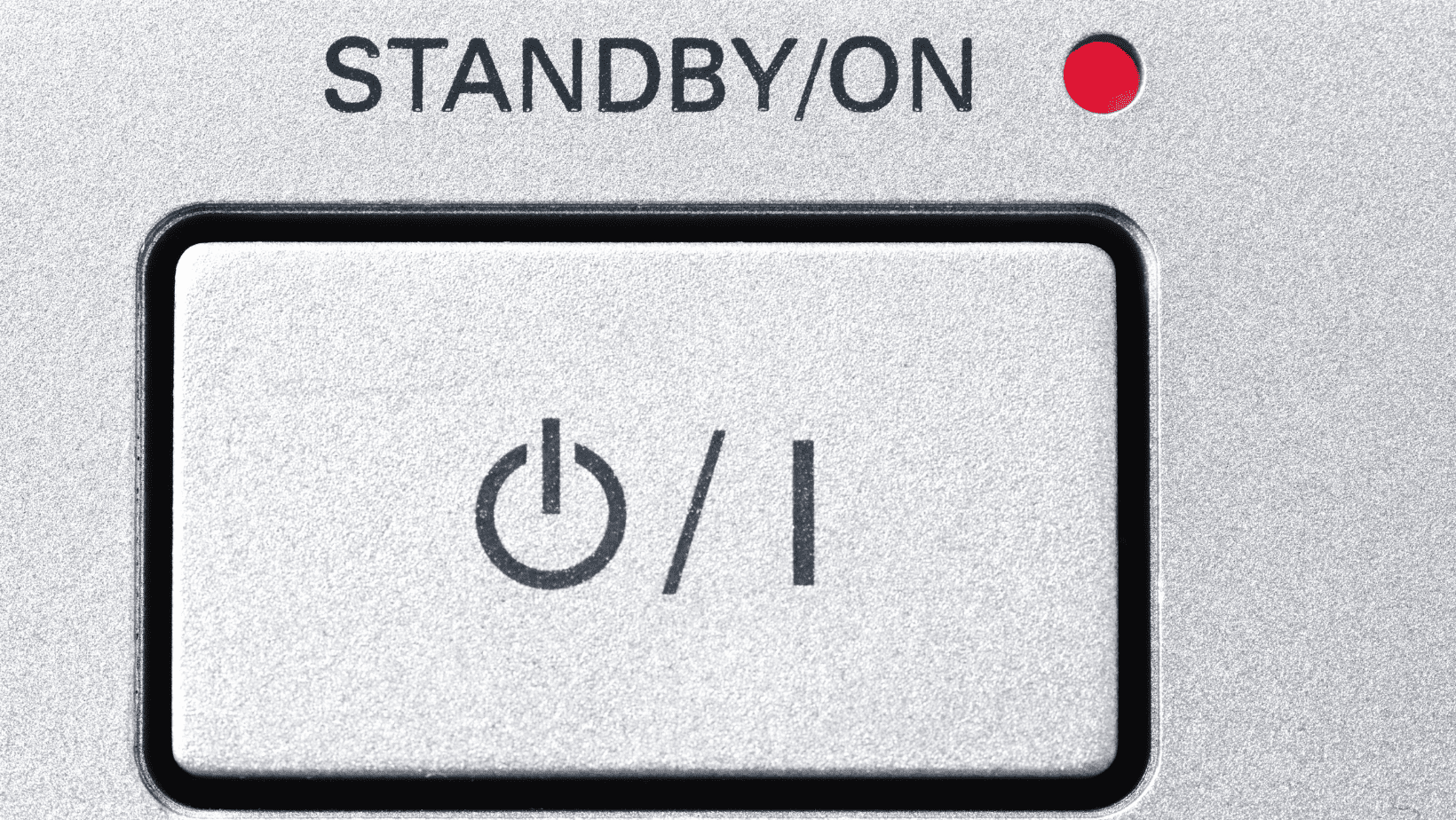 It's not all doom and gloom – these tips will help you save money on your gas and electricity bills and remember:
WARMER MONTHS ARE COMING…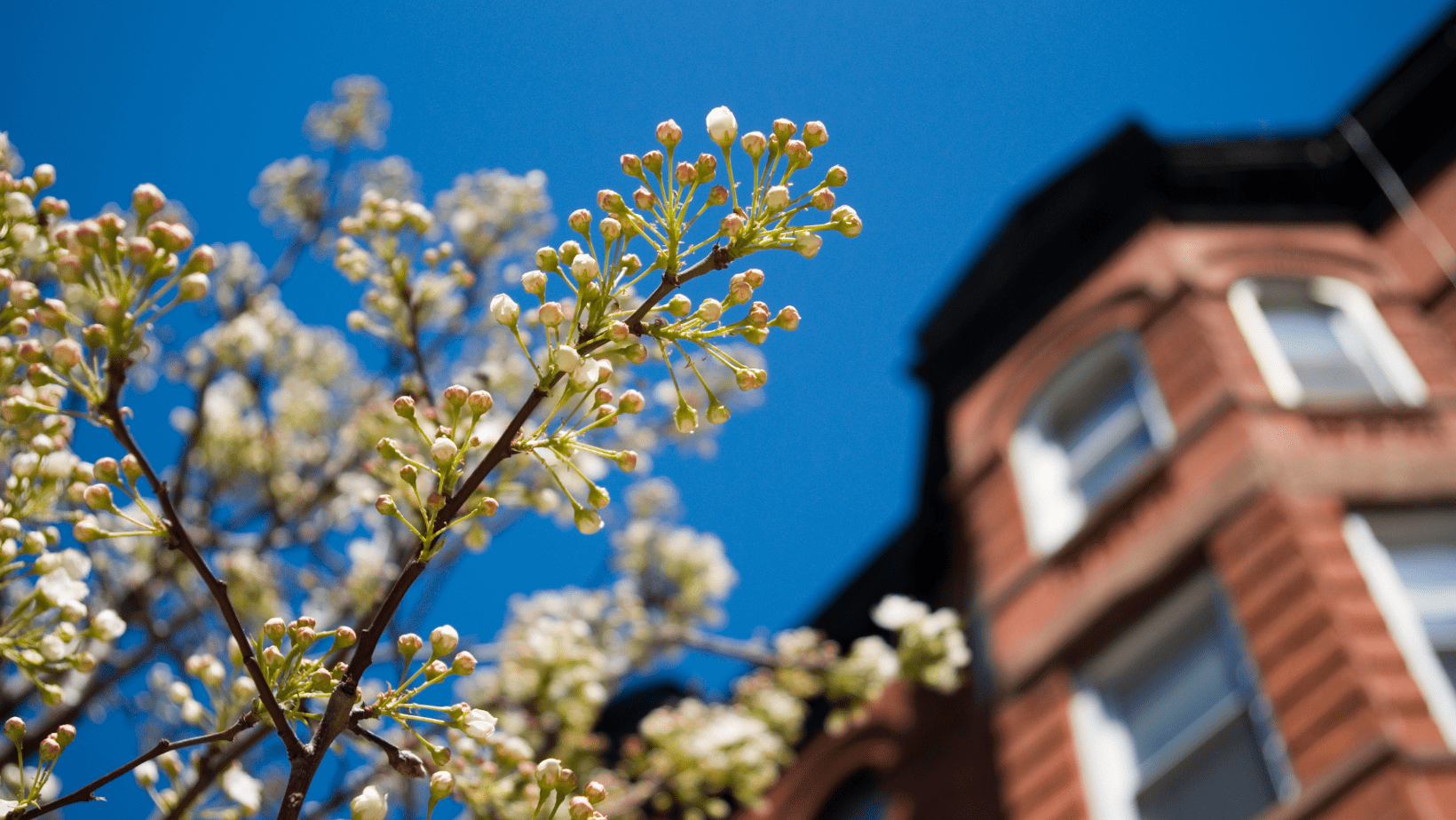 Roll on Spring and Summer where most people's gas and electricity usage dramatically decreases and if you need seasonal storage for your boxes and winter items you know where to come.