PODS offer a different and unique way to move house in Manchester, Greater Manchester, Stockport and Cheshire! If you're currently living in Manchester and are looking for a stress free moving service, look no further!
If you're moving house in Manchester or one of the above areas and are moving locally then why not get a moving quote from PODS?! Our services are flexible, unique, cost effective and easy – all the things you need when you're moving house!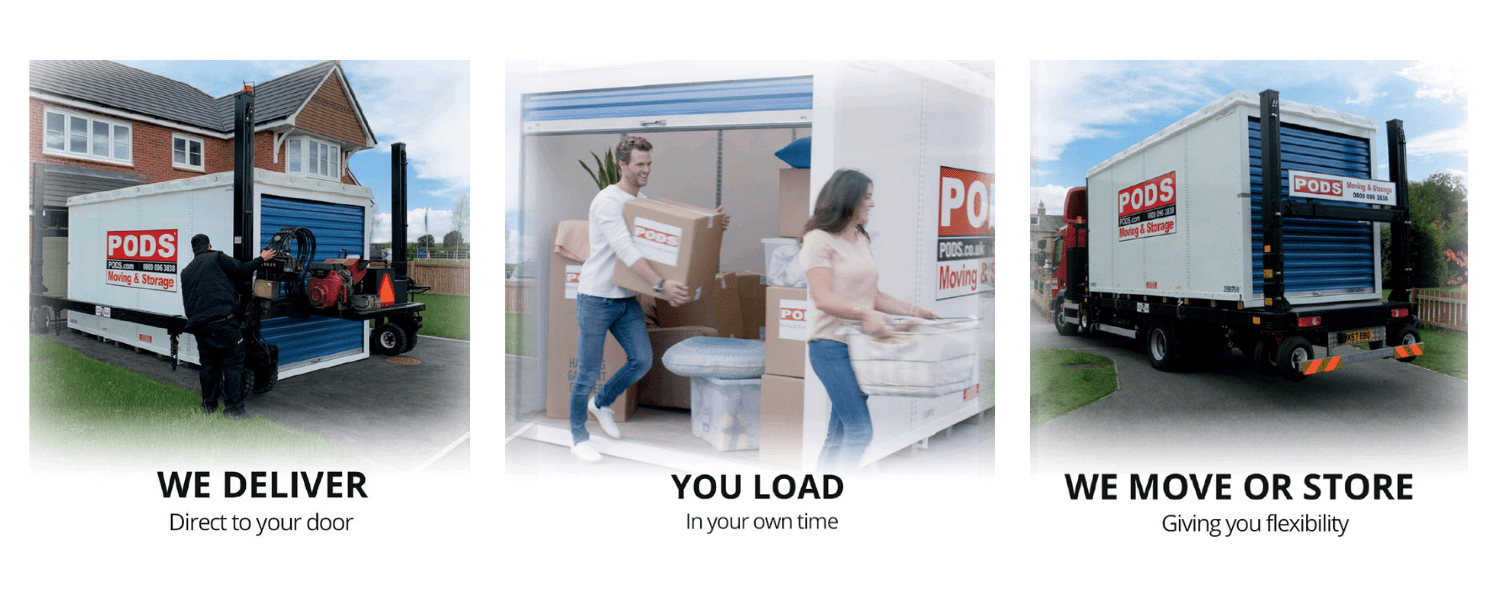 FLEXIBLE
Our PODS moving service is flexible if you're living in Manchester and moving locally. We can fit into your schedule and work to your timescales. We also offer storage solutions, so if you need to store short or long term, we can help with that too!
Our containers are delivered direct to your door to make loading easy. Load over a day, a few days, or even weeks – the ball is in your court. We can then collect and move it to a new property or you can keep it on site if you're renovating.
If you need to change your date that's ok too – provided you give us 3 days notice. Most removal companies will ask you to book weeks in advance as they are booking out a whole day with vehicles and labour. With PODS we can delay your container delivery, collection or move with just a few days notice. If you've moved before you'll know that having a flexible moving date can really help you out, especially if you're in a chain.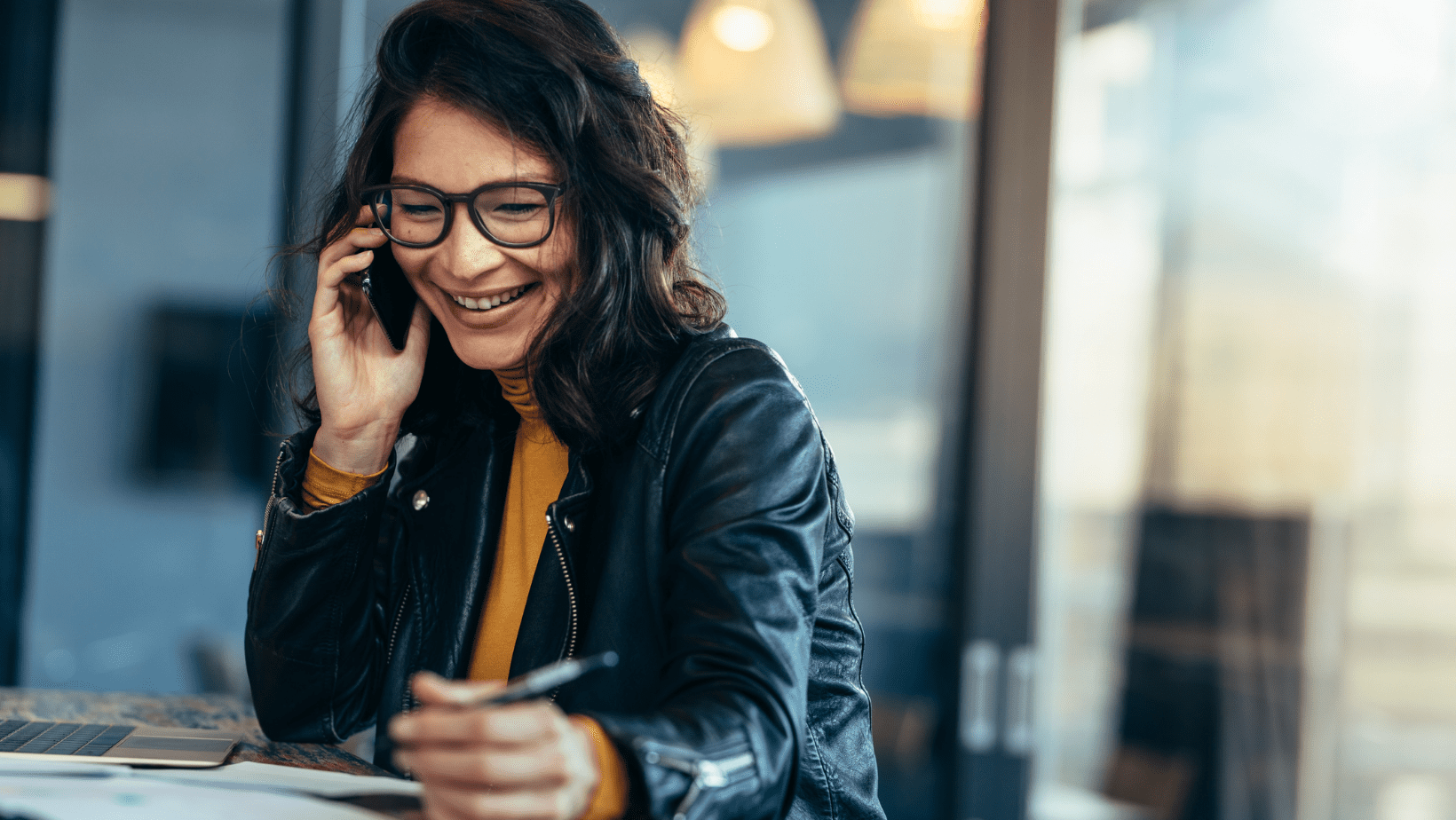 UNIQUE
Our PODS moving service is totally unique to Manchester and the UK! Imagine the look on your neighbours faces when a swanky PODS container arrives on your driveway. Our containers are bespoke built for moving and storage. They are built with you, the customer in mind. They are fitted with a breathable, transparent roof, wooden floors, are clean and bright, secure, mobile and fully lockable. You can be sure your items are in safe hands with PODS.
Our PODZilla lifting system that we use to deliver the containers is also unique in itself! Designed by a fireman in the USA it lets us deliver containers directly onto your drive without using expensive hiab vehicles. PODZilla also operates independently from our delivery truck so we can expertly maneuver your container into place to complete your Manchester moving service.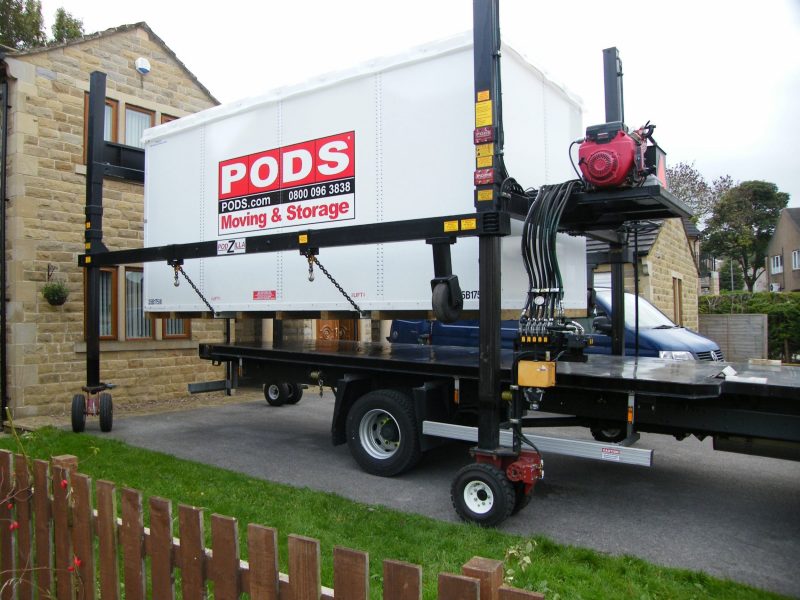 COST EFFECTIVE – FOR BOTH MOVING AND STORAGE IN MANCHESTER!
Use for Storage
When you move and use traditional self storage you usually have to load up your car and complete multiple trips to and from a storage centre. Or you might need to hire a van and load and unload your items into that to take them into storage! There are multiple floors, lifts and corridors to contend with. It's stressful, time consuming and a real hassle! With PODS we deliver the storage to your door and you only load and unload once. Our overheads are lower than traditional self storage sites so we pass these savings onto you! Try a price comparison with Big Yellow, Safestore, Easy Access Self Storage – you might be pleasantly surprised.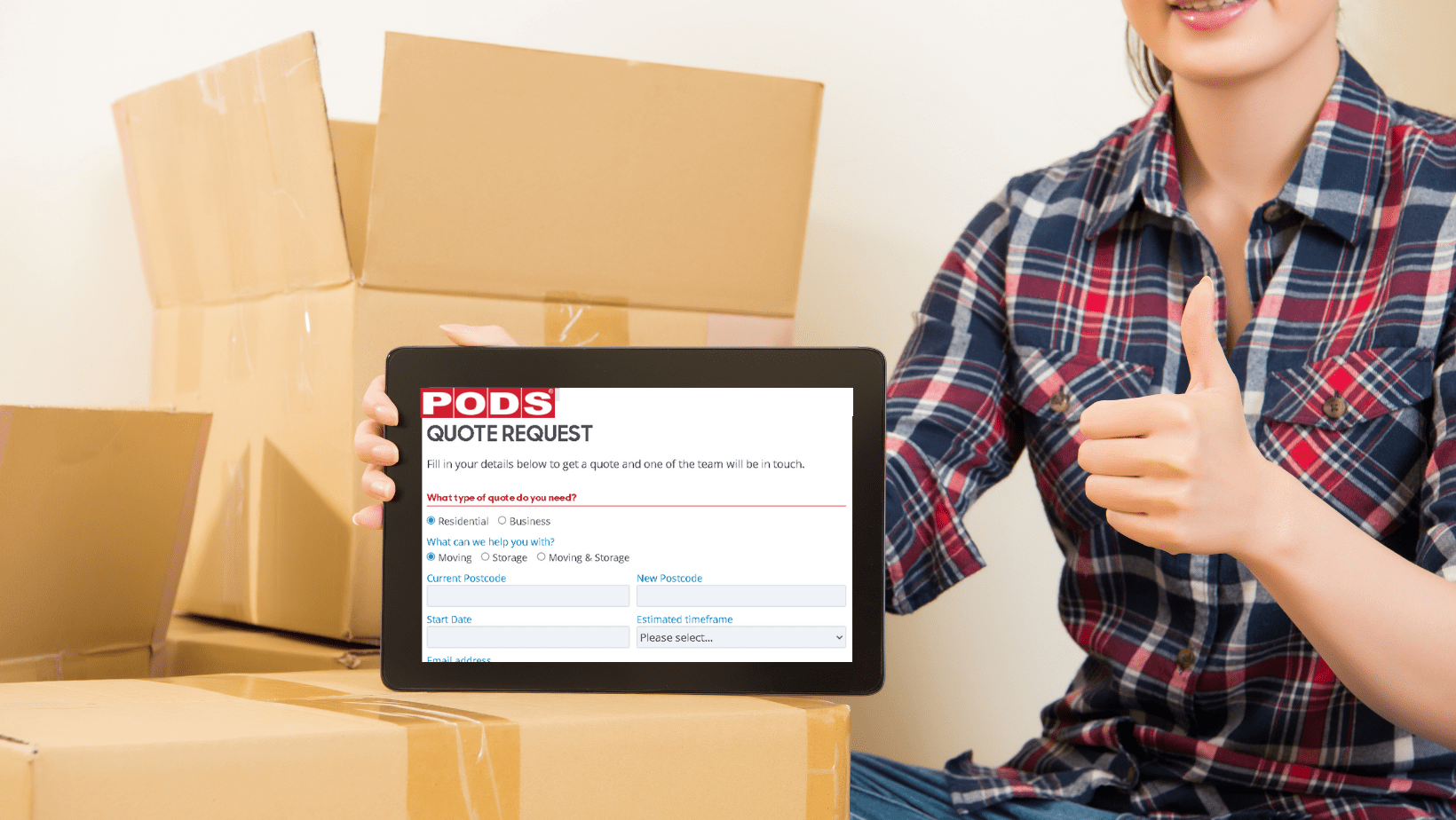 Use for Moving
If you're moving house in Manchester and use a traditional removal company then you have to pay for a whole day, labour, fuel, vehicle/s and you have to do everything very quickly! It works out much more expensive using a removal firm as you are paying for them to load and unload all your items. With PODS you can take your time, load over a few days or a week. You're not paying for unnecessary time or people to load and unload for you. At PODS we can do multiple deliveries and collections in one day so it really helps to keep our costs down for you. Using PODS can really take the stress away from your moving or storage service. You get 4 weeks to complete your move with PODS and you'll find you can move locally in Manchester for less than £450.00!
EASY
PODS make moving and storage easy. Just check out some of our reviews below
If you're living in Manchester and looking to move locally – call PODS or get an Online Quote today. We guarantee you'll be please with the price. If you're moving within Manchester why not check our our article looking at some of the best schools in Manchester.