Construction Storage Containers Explained
Construction businesses in Manchester and Stockport always need secure onsite storage to ensure they can store the expensive tools and materials that are so vulnerable in these environments.
PODS offer construction storage in Manchester and beyond where and when you need it.  Order a PODS Container as you start a project to get everything organised. Or, as work progresses, our units will provide for additional unplanned storage requirements. PODS responsive service means that if you have an unexpected construction storage need, we'll deliver the PODS unit to your site within 24 hours.
A PODS storage unit will help work continue uninterrupted and keep tools and equipment safe and secure.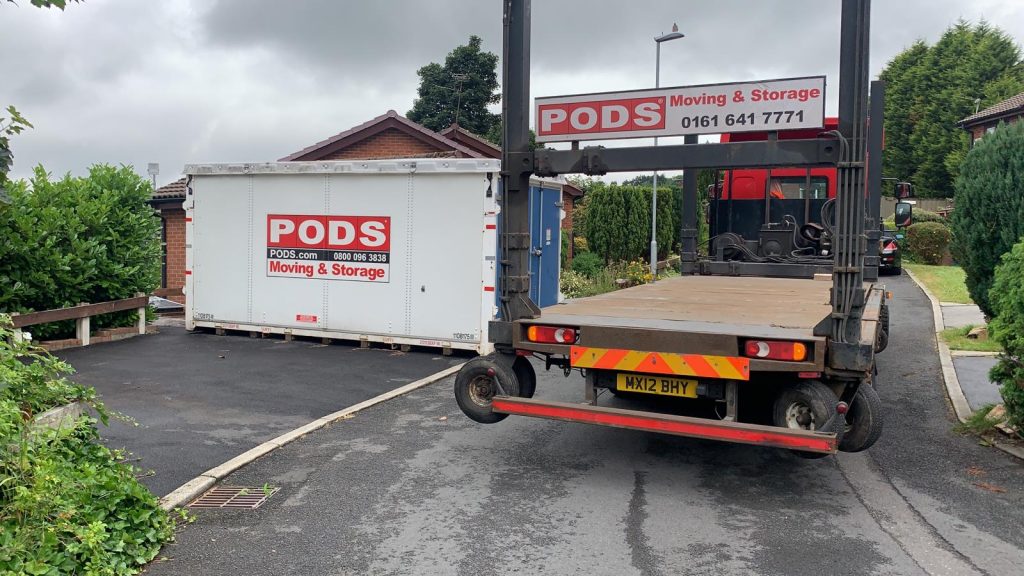 WE DELIVER
We deliver one of our unique PODS storage containers to your site exactly when and where you need it. PODS containers can be hired on flexible, long term or short term contracts.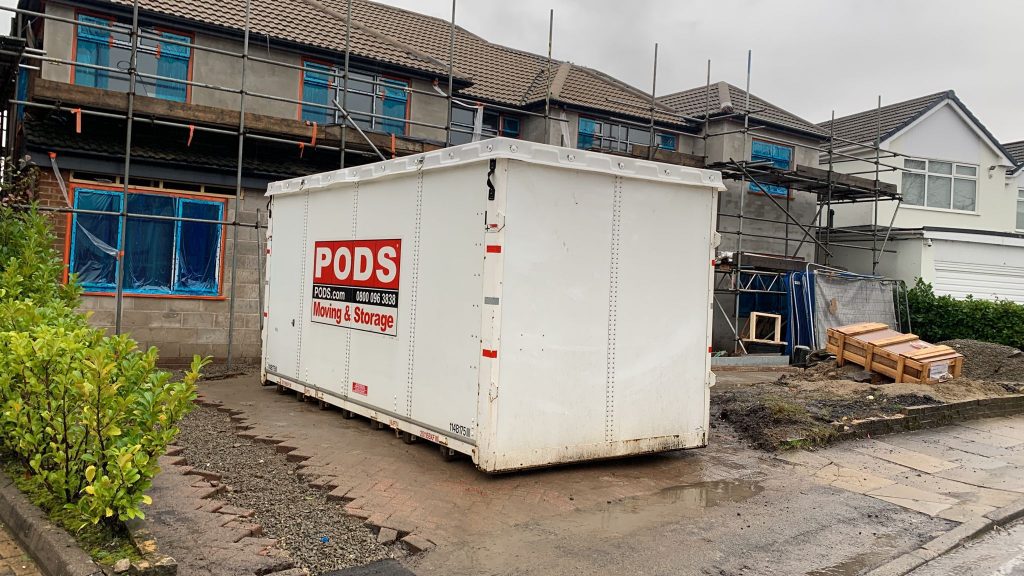 STORE ON SITE
Keep the PODS container on site for as long as you need. You can store the clients belongings to keep the property and site clear or you can use it for tools, materials and equipment.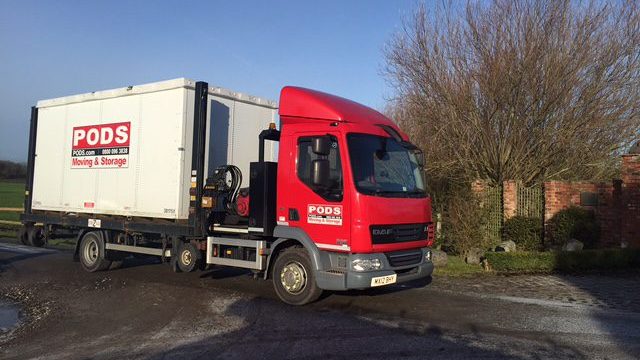 WE COLLECT
We will collect your container when it's empty. Or, we can collect when full if you need to clear space on site. The PODS container can be securely stored until you need it back.
Improve your Process
Construction storage containers will help you to be more efficient. Using our storage container will help save you time and money.
PODS container storage will allow your team to concentrate on getting the project complete on schedule for your client. Clear the way for a faster and easier completion.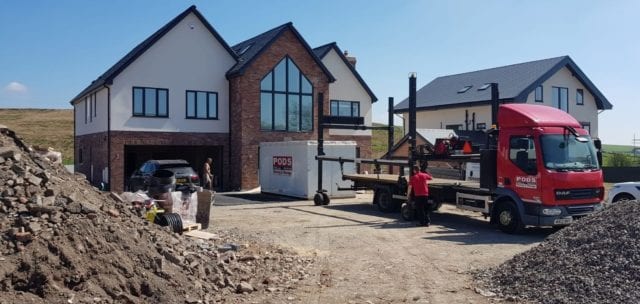 Store on Site
Keep tools, materials and equipment on site where you need them. A PODS container gives you a safe and secure mobile unit to keep items on hand and the container can even be picked up and moved between sites so everything arrives for your teams to start work on time reducing the need to travel back and forth to a warehouse or central depot.
Using PODS saves both time and money.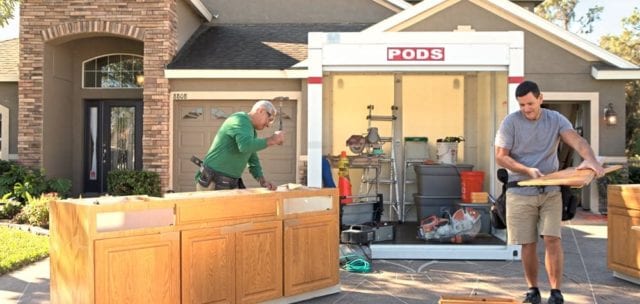 Secure Construction Storage Manchester
We build our PODS storage containers to be fit for purpose.  We design them to fit in as much as possible. Our units are very secure with a tough, weatherproof shell.  Inside, there are handy securing hooks and spacious recessed wall compartments.
With a PODS unit, you'll store your high-value kit in no time. Ready for when work starts the next morning or after the weekend.
PODS, Built-In Customer Service
You can use your construction storage unit for a variety of building and construction needs. A PODS unit will…
Protect your property
Improve efficiency with on-site storage
Help with local transportation and warehousing
Expand your business by offering an additional mobile worksite
Help you to flex your storage capacity and manage the many issues that manufacturers and builders merchants can bring to a construction project.
Reduce overheads.
For example, builders' merchants can do your order picking, pack straight
into a PODS storage unit, and we'll transport it to your job site. Eliminate the need to send out a van and lose valuable staff from the project.
Onsite Storage Where You Need It.
PODS' unique lift system allows us to pick up and move loaded or empty PODS containers. We can quickly move them to a new work area or make room for the next stage of a project. This will save hours in labour costs.
Build Your Business. 
Why not use your PODS construction storage as a mobile workshop or warehouse. Growing contractors are free to take on distant projects that require transportation and local storage of expensive equipment.
A Reputation Built On Service
PODS have been successfully providing flexible construction storage in Manchester and to contractors worldwide.  Our flexible solutions have been helping builders to efficiently manage their onsite storage ensuring they deliver their projects on time, every time. That's why for successful construction firms PODS is the perfect business partner. Call the PODS team today on 0161 641 7771 to find out how we can help fuel your successful construction business.