Warrington Self Storage and Moving
warrington moving service
If you're looking for a moving and storage company in Warrington – look no further. At PODS we offer a range of moving services including, fragile packing, full packing, dismantling/reassembly services plus a full range of boxes and packaging to prepare for moving and storage in Warrington.
Contact us for your free quote today.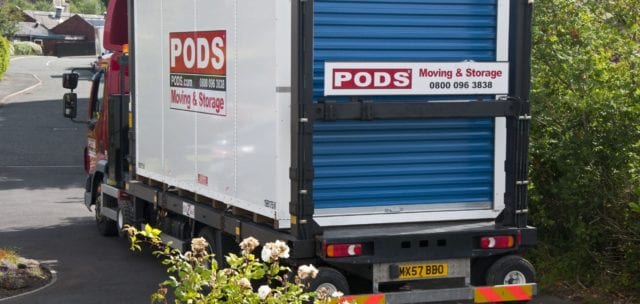 warrington storage service
If you need self storage in Warrington, PODS can help with that too! Our unique PODS containers offer a flexible moving and storage option in Warrington and beyond. We bring the storage container to your door for you to load in your own time, or we can load up for you. Store on your property or at PODS secure storage centre until you're ready.
PODS keep moving and storage in Warrington simple and stress free.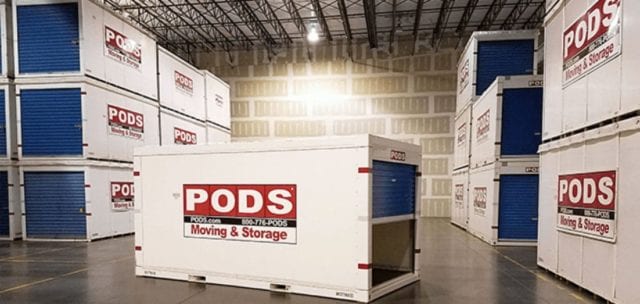 we sell boxes, bubble wrap and much more!
If you choose to pack up your things yourself we can provide a huge range of boxes and other packing materials. From bubble wrap to TV boxes and full moving packs. Whatever you need we can supply it and it's delivered straight to your door in Warrington. Use promo code PODS10 to get an extra 10% off all packaging.
Pack up in your own time with PODS.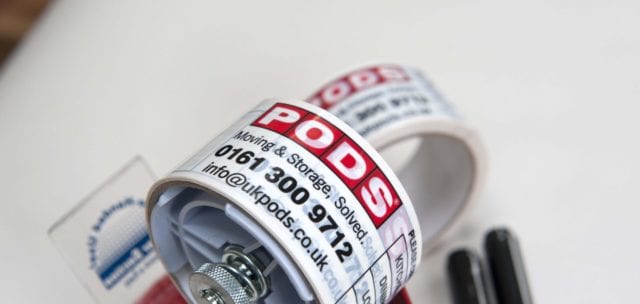 Moving and Storage, Solved!
Need Moving and Self Storage Warrington?  Call PODS.
PODS offer high-quality moving and self storage for Warrington homes and businesses.  With convenient access to the Cheshire motorway network, PODS are uniquely located to offer a full range of moving and self storage services in Warrington. We come to your door so self storage in Warrington has never been so easy.
Moving In Warrington
The PODS team can manage your needs with a range of options from moving or self storage for either your business or your home. Naturally, we offer a fully comprehensive moving service too so if you're moving to or within Warrington – give us a call.
With PODS you can be sure we'll manage your moving project professionally. The PODS team has years of experience and will ensure your move goes smoothly to your new Warrington-based home or business premises.
We can even move your goods into our storage facility if required.
Storage in Warrington – PODS come to you!
When we say self storage in Warrington, we mean it. PODS bring the storage to direct to you. It's not self storage near you or close to you. It's self storage at your door. Great Sankey to Grapenhall, Stockton Heath to Stretton and Burtonwood to Birchwood! Our team use our patented PODZilla lift system to deliver a PODS storage unit to your Warrington home or business for you to pack at your leisure or we can do all the loading and unloading for you.
There's no need to hire vans or ferry your goods back and forth. The PODS service will save you time and money. Your PODS storage unit can stay on-site with you for ongoing use for as long as you need. Perfect if you're renovating, building or moving house in Warrington.
PODS self storage containers are unique.  They are designed with the customer in mind to make moving and storing with PODS as easy as possible. Lowered down to ground level for loading – the PODS storage comes direct to your door. They are secure and designed to be breathable with a polymer roof – to let in ambient natural light so you can see what you're doing when inside. The PODS containers are fitted with an e-track system so you can secure larger items to the sides and when moved they are lifted with our unique PODZilla lifting system designed to minimise any contents shifting as they are kept level at all times.
With a PODS storage unit, you'll do your packing in no time. And if you need to get your items out of the way, we can pick up your container for storage at our secure facility.
For Warrington self storage or moving, PODS Has You Covered
PODS' moving and self storage Warrington based services cover the whole borough.  Whether you're based in Birchwood, Thelwall, Grappenhall, or Lymm, PODS can provide first class moving and self storage options in Warrington and beyond. It's not storage near Warringon – we deliver the storage to your door.
We can equally serve the many businesses in Birchwood Business Park with efficient, responsive services that meet the needs of all kinds of growing business in this busy commercial environment.
Call PODS For Moving and Self Storage Warrington
If you're a Warrington based homeowner or business in need of moving or self storage then, don't delay. Call PODS today on 0161 300 9712
We'll give you a great quote for your PODS moving or self-storage project and make all the necessary arrangements.  You'll soon see why PODS services are unique in our industry.