Long distance moves made easy
Move on your terms
PODS is great if you're moving locally, but can provide greater flexibility if you are moving long distance. You don't need to move in one day and can take your time to load and unload. The last thing you want to do at the end of a stressful drive is worry about unloading late into the evening.
You can also store your container in our secure warehouse overnight or for a few weeks until you're ready or simply until you get set up and settled in your new location.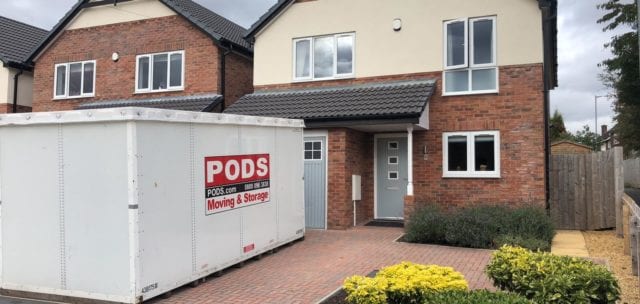 Break your moving chain
If you're relocating for work or need a fresh start somewhere new, PODS can help you break your moving chain. Why not load your items into storage and sell your current home before you move? It will then put you in a strong position as a cash buyer and you can be sure that all your possessions will be safely stored until you move into your new home, wherever that may be!
We can offer short or longer term storage to fit in with your plans, whether you're moving across town or to the other end of the country!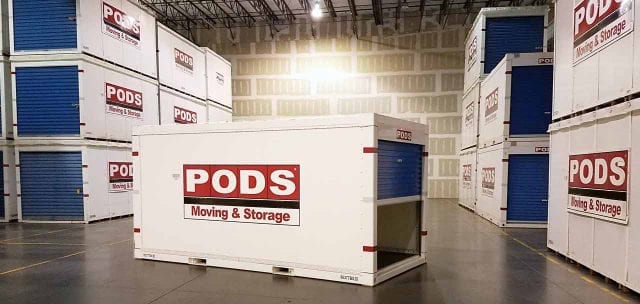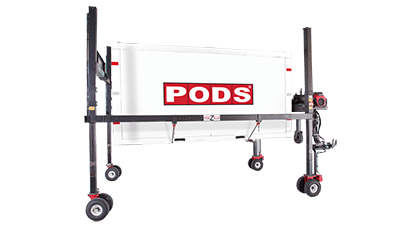 We Deliver
We deliver an empty PODS Container to your location, whenever and wherever you need it.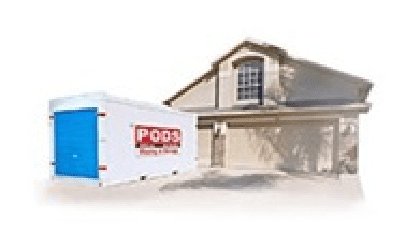 You Load or We Load
Load the PODS Container your way, in your own time; or we can load it for you - you choose!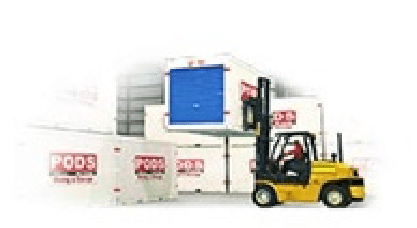 We Store
Keep your PODS Container at your location or we can store it in our secure Storage facility.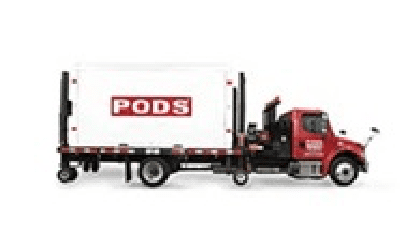 We Move
If needed, we can move your PODS Container locally, across town or even across the country.
PODS, the best move you'll ever make.
PODS make moving home less stressful by removing some of the hassles and headaches.
We know how stressful it can be to load everything you own in one day, which is why we give you all the time you need. When we deliver the empty PODS Container, you can take as much time as you need to load your belongings. When you have completed your move and settled into your new home, you can take all the time you need to unload everything. Why rush and do everything in one day, when you can use PODS and take your time.
PODS do all the driving, so you won't need to worry about hiring a large van and driving it in an unfamiliar area. Moving with a hire van can be more costly than you might think. Add up the cost of fuel, insurance, possible late fees if your move overruns and all the other hidden costs, like expensive security deposits and you'll see that moving can be quite expensive.
With PODS, our pricing is straightforward and simple and you can add storage if you need it.
Long Distance Moving with PODS means
You can move completely on your timescale

You take your time loading or unloading so you don't need to rush to do everything in one day

You can store your belongings short or long term to fit in with your moving plans

You don't need to worry about hiring a van and driving down unfamiliar roads

You know everything is take care of prior to the move so you can relax

If there are any unforeseen delays PODS can be flexible and store your items for as long as you need
Unsure of how much storage space you require? Use our handy Storage Calculator or give a member of the sales team a call 0n 0161 641 7771, they'll be more than happy to help.