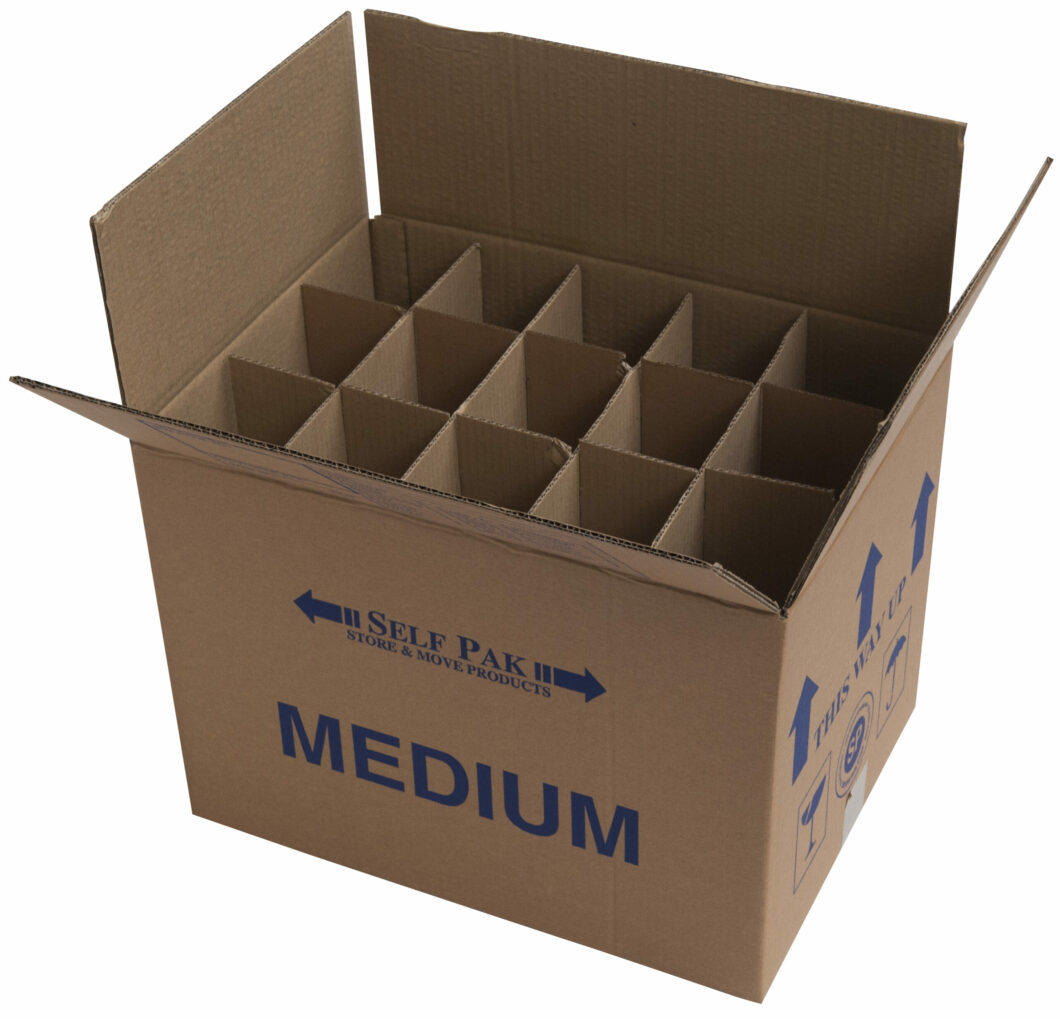 Wine or Glass Dividers (for Medium Box)
£2.50
Our wine bottle dividers are a great tool for transporting bottles or you can use them as dividers to store or move glassware or small vases and ornaments. They fit in our medium sized boxes perfectly and are great not only for moving or storing with PODS but you can keep them to store things all year round.
Giving you 15 cells/spaces to store things. Price is for divider only. Divider and medium box together is £5.50.
Order your boxes by phone or email with PODS. We can schedule the delivery with your container or prior to your moving or storage service, whatever works best for you!
Only for use with our medium sized packing box
More Accessories
More Packing Boxes