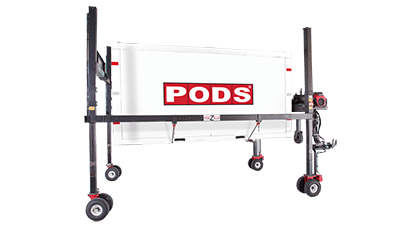 We Deliver
We deliver an empty PODS Container to your location, whenever and wherever you need it.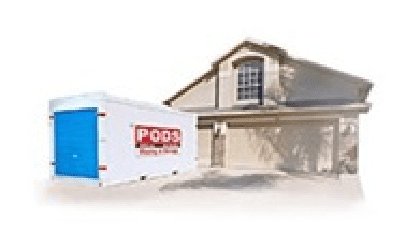 You Load or We Load
Load the PODS Container your way, in your own time; or we can load it for you - you choose!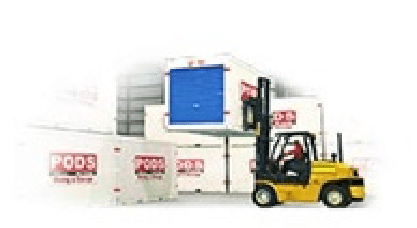 We Store
Keep your PODS Container at your location or we can store it in our secure Storage facility.
As well as onsite and short-term storage PODS also offer longer term storage. If you're planning to go travelling, or working abroad for an extended time PODS are the perfect choice. With our unique storage solutions, you'll have the peace of mind that your goods are safe for the long term.
In all cases where you need to store long term, you always need safe, secure, and affordable storage for your belongings. That's why PODS offers a cost-effective, long term storage solution tailored to suit you.
We also have a Great Offer for our longer term storage customers. Prepay for 40 weeks – we will give you the rest of the year (12 weeks) FREE!
PODS long term storage is perfect if you are:
Re-locating for work
Renting your house out while you travel
Going abroad for the summer
Taking a gap year
Completing a new build project or a large scale renovation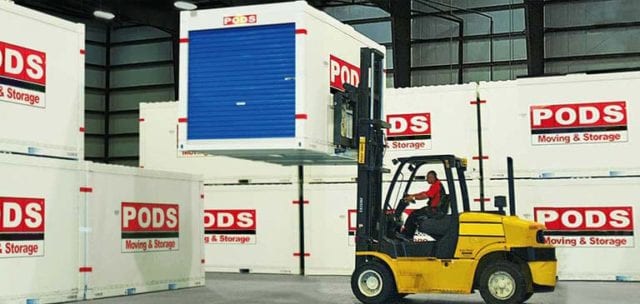 Moving and Storage, Solved!
Keep Calm And Store with PODS
Our storage units range in size so they can accommodate your whole house or just some treasured items. All are available on a flexible basis. We offer optimised long term storage contracts that cover from a few weeks to a few years.
You can store as much or as little as you like for as long as you like with PODS. And in one of our purpose built storage units your goods will be kept in perfect condition.
The PODS site is open six days a week, so you have access to your belongings 24 hours a day. We require just one day's notice for when you need access to your items. This ensures there is never unauthorised access to your possessions and they remain safe however long they are with us.
As you hold the only keys to your PODS container, you can rest easy. We have on-site security guards 24/7, and full CCTV in the building. It's simple, safe and secure.
For The Long Term
To help you store your goods in the best possible way we also offer the following useful products:
Packing materials including cardboard boxes, bubble wrap and packing tape
Free delivery of boxes so you can get pack before your move or trip
Easy, ground level loading so you can drive right into the warehouse to your PODS unit
Transport options including a PODS storage unit delivered to your door
Have a Great Time!
If you want to go travelling or working away without worrying about your possessions, then PODS has the perfect long term storage solution for you.
Call the PODS team today on 0161 641 7771 to find out how we can store your items for as long as you like.